Strict Standards: Non-static method JLoader::import() should not be called statically in /home/newalute/public_html/libraries/joomla/import.php on line 29

Strict Standards: Non-static method JLoader::register() should not be called statically in /home/newalute/public_html/libraries/loader.php on line 71

Strict Standards: Non-static method JLoader::import() should not be called statically in /home/newalute/public_html/libraries/joomla/import.php on line 32

Strict Standards: Non-static method JLoader::register() should not be called statically in /home/newalute/public_html/libraries/loader.php on line 71

Strict Standards: Non-static method JLoader::load() should not be called statically in /home/newalute/public_html/libraries/loader.php on line 161

Strict Standards: Non-static method JLoader::register() should not be called statically in /home/newalute/public_html/libraries/loader.php on line 138

Strict Standards: Non-static method JRequest::clean() should not be called statically in /home/newalute/public_html/libraries/joomla/import.php on line 33

Strict Standards: Non-static method JRequest::_cleanArray() should not be called statically in /home/newalute/public_html/libraries/joomla/environment/request.php on line 463

Strict Standards: Non-static method JRequest::_cleanArray() should not be called statically in /home/newalute/public_html/libraries/joomla/environment/request.php on line 464

Strict Standards: Non-static method JRequest::_cleanArray() should not be called statically in /home/newalute/public_html/libraries/joomla/environment/request.php on line 465

Strict Standards: Non-static method JRequest::_cleanArray() should not be called statically in /home/newalute/public_html/libraries/joomla/environment/request.php on line 466

Strict Standards: Non-static method JRequest::_cleanArray() should not be called statically in /home/newalute/public_html/libraries/joomla/environment/request.php on line 467

Strict Standards: Non-static method JRequest::_cleanArray() should not be called statically in /home/newalute/public_html/libraries/joomla/environment/request.php on line 468

Strict Standards: Non-static method JLoader::import() should not be called statically in /home/newalute/public_html/libraries/joomla/import.php on line 35

Strict Standards: Non-static method JLoader::register() should not be called statically in /home/newalute/public_html/libraries/loader.php on line 71

Strict Standards: Non-static method JLoader::import() should not be called statically in /home/newalute/public_html/libraries/joomla/import.php on line 38

Strict Standards: Non-static method JLoader::register() should not be called statically in /home/newalute/public_html/libraries/loader.php on line 71

Strict Standards: Non-static method JLoader::import() should not be called statically in /home/newalute/public_html/libraries/joomla/import.php on line 39

Strict Standards: Non-static method JLoader::register() should not be called statically in /home/newalute/public_html/libraries/loader.php on line 71

Strict Standards: Non-static method JLoader::load() should not be called statically in /home/newalute/public_html/libraries/loader.php on line 161

Strict Standards: Non-static method JLoader::register() should not be called statically in /home/newalute/public_html/libraries/loader.php on line 138

Strict Standards: Non-static method JLoader::import() should not be called statically in /home/newalute/public_html/libraries/joomla/import.php on line 46

Strict Standards: Non-static method JLoader::register() should not be called statically in /home/newalute/public_html/libraries/loader.php on line 71

Strict Standards: Non-static method JLoader::import() should not be called statically in /home/newalute/public_html/libraries/joomla/import.php on line 47

Strict Standards: Non-static method JLoader::register() should not be called statically in /home/newalute/public_html/libraries/loader.php on line 71

Strict Standards: Non-static method JLoader::import() should not be called statically in /home/newalute/public_html/libraries/joomla/import.php on line 50

Strict Standards: Non-static method JLoader::register() should not be called statically in /home/newalute/public_html/libraries/loader.php on line 71

Strict Standards: Non-static method JLoader::import() should not be called statically in /home/newalute/public_html/libraries/joomla/import.php on line 53

Strict Standards: Non-static method JLoader::register() should not be called statically in /home/newalute/public_html/libraries/loader.php on line 71

Strict Standards: Non-static method JLoader::import() should not be called statically in /home/newalute/public_html/libraries/joomla/import.php on line 54

Strict Standards: Non-static method JLoader::register() should not be called statically in /home/newalute/public_html/libraries/loader.php on line 71

Strict Standards: Non-static method JLoader::register() should not be called statically in /home/newalute/public_html/libraries/joomla/import.php on line 57

Strict Standards: Non-static method JLoader::register() should not be called statically in /home/newalute/public_html/libraries/joomla/import.php on line 58

Strict Standards: Non-static method JLoader::import() should not be called statically in /home/newalute/public_html/libraries/loader.php on line 186

Strict Standards: Non-static method JLoader::register() should not be called statically in /home/newalute/public_html/libraries/loader.php on line 71

Strict Standards: Non-static method JLoader::import() should not be called statically in /home/newalute/public_html/libraries/loader.php on line 186

Strict Standards: Non-static method JLoader::register() should not be called statically in /home/newalute/public_html/libraries/loader.php on line 71

Strict Standards: Non-static method JLoader::import() should not be called statically in /home/newalute/public_html/libraries/loader.php on line 186

Strict Standards: Non-static method JLoader::register() should not be called statically in /home/newalute/public_html/libraries/loader.php on line 71

Strict Standards: Non-static method JLoader::import() should not be called statically in /home/newalute/public_html/libraries/loader.php on line 186

Strict Standards: Non-static method JLoader::register() should not be called statically in /home/newalute/public_html/libraries/loader.php on line 71

Strict Standards: Non-static method JLoader::import() should not be called statically in /home/newalute/public_html/libraries/loader.php on line 186

Strict Standards: Non-static method JLoader::register() should not be called statically in /home/newalute/public_html/libraries/loader.php on line 71

Strict Standards: Non-static method JLoader::import() should not be called statically in /home/newalute/public_html/libraries/loader.php on line 186

Strict Standards: Non-static method JLoader::register() should not be called statically in /home/newalute/public_html/libraries/loader.php on line 71

Strict Standards: Non-static method JLoader::import() should not be called statically in /home/newalute/public_html/libraries/loader.php on line 186

Strict Standards: Non-static method JLoader::register() should not be called statically in /home/newalute/public_html/libraries/loader.php on line 71

Strict Standards: Non-static method JLoader::import() should not be called statically in /home/newalute/public_html/libraries/loader.php on line 186

Strict Standards: Non-static method JLoader::register() should not be called statically in /home/newalute/public_html/libraries/loader.php on line 71

Strict Standards: Non-static method JLoader::import() should not be called statically in /home/newalute/public_html/libraries/loader.php on line 186

Strict Standards: Non-static method JLoader::register() should not be called statically in /home/newalute/public_html/libraries/loader.php on line 71

Strict Standards: Non-static method JLoader::load() should not be called statically in /home/newalute/public_html/libraries/loader.php on line 161

Strict Standards: Non-static method JLoader::register() should not be called statically in /home/newalute/public_html/libraries/loader.php on line 138

Strict Standards: Non-static method JFactory::getApplication() should not be called statically in /home/newalute/public_html/index.php on line 31

Strict Standards: Non-static method JLoader::import() should not be called statically in /home/newalute/public_html/libraries/loader.php on line 186

Strict Standards: Non-static method JLoader::register() should not be called statically in /home/newalute/public_html/libraries/loader.php on line 71

Strict Standards: Non-static method JLoader::load() should not be called statically in /home/newalute/public_html/libraries/loader.php on line 161

Strict Standards: Non-static method JLoader::register() should not be called statically in /home/newalute/public_html/libraries/loader.php on line 138

Strict Standards: Non-static method JLoader::import() should not be called statically in /home/newalute/public_html/libraries/loader.php on line 186

Strict Standards: Non-static method JLoader::load() should not be called statically in /home/newalute/public_html/libraries/loader.php on line 161

Strict Standards: Non-static method JLoader::register() should not be called statically in /home/newalute/public_html/libraries/loader.php on line 138

Strict Standards: Redefining already defined constructor for class JObject in /home/newalute/public_html/libraries/joomla/base/object.php on line 57

Strict Standards: Non-static method JApplication::getInstance() should not be called statically in /home/newalute/public_html/libraries/joomla/factory.php on line 46

Strict Standards: Non-static method JLoader::import() should not be called statically in /home/newalute/public_html/libraries/loader.php on line 186

Strict Standards: Non-static method JLoader::register() should not be called statically in /home/newalute/public_html/libraries/loader.php on line 71

Strict Standards: Non-static method JLoader::load() should not be called statically in /home/newalute/public_html/libraries/loader.php on line 161

Strict Standards: Non-static method JLoader::register() should not be called statically in /home/newalute/public_html/libraries/loader.php on line 138

Strict Standards: Non-static method JApplicationHelper::getClientInfo() should not be called statically in /home/newalute/public_html/libraries/joomla/application/application.php on line 132

Strict Standards: Declaration of JSite::getRouter() should be compatible with & JApplication::getRouter($name = NULL, $options = Array) in /home/newalute/public_html/includes/application.php on line 383

Strict Standards: Declaration of JSite::getPathWay() should be compatible with & JApplication::getPathway($name = NULL, $options = Array) in /home/newalute/public_html/includes/application.php on line 383

Strict Standards: Declaration of JSite::getMenu() should be compatible with & JApplication::getMenu($name = NULL, $options = Array) in /home/newalute/public_html/includes/application.php on line 383

Strict Standards: Non-static method JLoader::import() should not be called statically in /home/newalute/public_html/libraries/loader.php on line 186

Strict Standards: Non-static method JLoader::register() should not be called statically in /home/newalute/public_html/libraries/loader.php on line 71

Strict Standards: Non-static method JLoader::import() should not be called statically in /home/newalute/public_html/libraries/loader.php on line 186

Strict Standards: Non-static method JLoader::import() should not be called statically in /home/newalute/public_html/libraries/loader.php on line 186

Strict Standards: Non-static method JLoader::register() should not be called statically in /home/newalute/public_html/libraries/loader.php on line 71

Strict Standards: Non-static method JFactory::getConfig() should not be called statically, assuming $this from incompatible context in /home/newalute/public_html/libraries/joomla/application/application.php on line 732

Strict Standards: Non-static method JFactory::_createConfig() should not be called statically, assuming $this from incompatible context in /home/newalute/public_html/libraries/joomla/factory.php on line 73

Strict Standards: Non-static method JLoader::import() should not be called statically in /home/newalute/public_html/libraries/loader.php on line 186

Strict Standards: Non-static method JLoader::load() should not be called statically in /home/newalute/public_html/libraries/loader.php on line 161

Strict Standards: Non-static method JLoader::register() should not be called statically in /home/newalute/public_html/libraries/loader.php on line 138

Strict Standards: Non-static method JLoader::register() should not be called statically in /home/newalute/public_html/libraries/joomla/registry/registry.php on line 19

Strict Standards: Non-static method JLoader::load() should not be called statically in /home/newalute/public_html/libraries/loader.php on line 161

Strict Standards: Non-static method JLoader::register() should not be called statically in /home/newalute/public_html/libraries/loader.php on line 138

Strict Standards: Non-static method JUtility::getHash() should not be called statically, assuming $this from incompatible context in /home/newalute/public_html/libraries/joomla/application/application.php on line 101

Strict Standards: Non-static method JFactory::getConfig() should not be called statically, assuming $this from incompatible context in /home/newalute/public_html/libraries/joomla/utilities/utility.php on line 111

Strict Standards: Non-static method JFactory::getConfig() should not be called statically, assuming $this from incompatible context in /home/newalute/public_html/libraries/joomla/application/application.php on line 384

Strict Standards: Non-static method JFactory::getSession() should not be called statically, assuming $this from incompatible context in /home/newalute/public_html/libraries/joomla/application/application.php on line 770

Strict Standards: Non-static method JFactory::_createSession() should not be called statically, assuming $this from incompatible context in /home/newalute/public_html/libraries/joomla/factory.php on line 94

Strict Standards: Non-static method JLoader::import() should not be called statically in /home/newalute/public_html/libraries/loader.php on line 186

Strict Standards: Non-static method JLoader::register() should not be called statically in /home/newalute/public_html/libraries/loader.php on line 71

Strict Standards: Non-static method JFactory::getConfig() should not be called statically, assuming $this from incompatible context in /home/newalute/public_html/libraries/joomla/factory.php on line 501

Strict Standards: Non-static method JLoader::load() should not be called statically in /home/newalute/public_html/libraries/loader.php on line 161

Strict Standards: Non-static method JLoader::register() should not be called statically in /home/newalute/public_html/libraries/loader.php on line 138

Strict Standards: Declaration of JSession::set() should be compatible with JObject::set($property, $value = NULL) in /home/newalute/public_html/libraries/joomla/session/session.php on line 737

Strict Standards: Non-static method JLoader::register() should not be called statically in /home/newalute/public_html/libraries/joomla/session/session.php on line 19

Strict Standards: Non-static method JSession::getInstance() should not be called statically, assuming $this from incompatible context in /home/newalute/public_html/libraries/joomla/factory.php on line 507

Strict Standards: Non-static method JLoader::load() should not be called statically in /home/newalute/public_html/libraries/loader.php on line 161

Strict Standards: Non-static method JLoader::register() should not be called statically in /home/newalute/public_html/libraries/loader.php on line 138

Strict Standards: Non-static method JSessionStorage::getInstance() should not be called statically, assuming $this from incompatible context in /home/newalute/public_html/libraries/joomla/session/session.php on line 108

Strict Standards: Non-static method JLoader::load() should not be called statically in /home/newalute/public_html/libraries/loader.php on line 161

Strict Standards: Non-static method JLoader::register() should not be called statically in /home/newalute/public_html/libraries/loader.php on line 138

Strict Standards: Non-static method JFilterInput::clean() should not be called statically, assuming $this from incompatible context in /home/newalute/public_html/libraries/joomla/session/storage.php on line 57

Strict Standards: Non-static method JLoader::load() should not be called statically in /home/newalute/public_html/libraries/loader.php on line 161

Strict Standards: Non-static method JLoader::register() should not be called statically in /home/newalute/public_html/libraries/loader.php on line 138

Strict Standards: Non-static method JFactory::getDBO() should not be called statically, assuming $this from incompatible context in /home/newalute/public_html/libraries/joomla/session/storage/database.php on line 64

Strict Standards: Non-static method JFactory::getConfig() should not be called statically, assuming $this from incompatible context in /home/newalute/public_html/libraries/joomla/factory.php on line 268

Strict Standards: Non-static method JFactory::_createDBO() should not be called statically, assuming $this from incompatible context in /home/newalute/public_html/libraries/joomla/factory.php on line 271

Strict Standards: Non-static method JLoader::import() should not be called statically in /home/newalute/public_html/libraries/loader.php on line 186

Strict Standards: Non-static method JLoader::register() should not be called statically in /home/newalute/public_html/libraries/loader.php on line 71

Strict Standards: Non-static method JLoader::import() should not be called statically in /home/newalute/public_html/libraries/loader.php on line 186

Strict Standards: Non-static method JLoader::register() should not be called statically in /home/newalute/public_html/libraries/loader.php on line 71

Strict Standards: Non-static method JFactory::getConfig() should not be called statically, assuming $this from incompatible context in /home/newalute/public_html/libraries/joomla/factory.php on line 551

Strict Standards: Non-static method JLoader::load() should not be called statically in /home/newalute/public_html/libraries/loader.php on line 161

Strict Standards: Non-static method JLoader::register() should not be called statically in /home/newalute/public_html/libraries/loader.php on line 138

Strict Standards: Non-static method JDatabase::getInstance() should not be called statically, assuming $this from incompatible context in /home/newalute/public_html/libraries/joomla/factory.php on line 563

Strict Standards: Non-static method JLoader::load() should not be called statically in /home/newalute/public_html/libraries/loader.php on line 161

Strict Standards: Non-static method JLoader::register() should not be called statically in /home/newalute/public_html/libraries/loader.php on line 138

Strict Standards: Non-static method JError::isError() should not be called statically, assuming $this from incompatible context in /home/newalute/public_html/libraries/joomla/factory.php on line 565

Strict Standards: Non-static method JLoader::load() should not be called statically in /home/newalute/public_html/libraries/loader.php on line 161

Strict Standards: Non-static method JLoader::register() should not be called statically in /home/newalute/public_html/libraries/loader.php on line 138

Strict Standards: Non-static method JTable::getInstance() should not be called statically, assuming $this from incompatible context in /home/newalute/public_html/libraries/joomla/session/storage/database.php on line 69

Strict Standards: Non-static method JLoader::load() should not be called statically in /home/newalute/public_html/libraries/loader.php on line 161

Strict Standards: Non-static method JLoader::register() should not be called statically in /home/newalute/public_html/libraries/loader.php on line 138

Strict Standards: Non-static method JLoader::import() should not be called statically in /home/newalute/public_html/libraries/loader.php on line 186

Strict Standards: Non-static method JLoader::register() should not be called statically in /home/newalute/public_html/libraries/loader.php on line 71

Strict Standards: Non-static method JLoader::load() should not be called statically in /home/newalute/public_html/libraries/loader.php on line 161

Strict Standards: Non-static method JLoader::register() should not be called statically in /home/newalute/public_html/libraries/loader.php on line 138

Strict Standards: Non-static method JPath::find() should not be called statically, assuming $this from incompatible context in /home/newalute/public_html/libraries/joomla/database/table.php on line 91

Strict Standards: Non-static method JTable::addIncludePath() should not be called statically, assuming $this from incompatible context in /home/newalute/public_html/libraries/joomla/database/table.php on line 91

Strict Standards: Non-static method JFactory::getDBO() should not be called statically, assuming $this from incompatible context in /home/newalute/public_html/libraries/joomla/database/table.php on line 112

Warning: session_start(): Cannot send session cookie - headers already sent by (output started at /home/newalute/public_html/libraries/joomla/import.php:29) in /home/newalute/public_html/libraries/joomla/session/session.php on line 423

Warning: session_start(): Cannot send session cache limiter - headers already sent (output started at /home/newalute/public_html/libraries/joomla/import.php:29) in /home/newalute/public_html/libraries/joomla/session/session.php on line 423

Warning: Cannot modify header information - headers already sent by (output started at /home/newalute/public_html/libraries/joomla/import.php:29) in /home/newalute/public_html/libraries/joomla/session/session.php on line 426

Strict Standards: Non-static method JLoader::import() should not be called statically in /home/newalute/public_html/libraries/loader.php on line 186

Strict Standards: Non-static method JTable::getInstance() should not be called statically, assuming $this from incompatible context in /home/newalute/public_html/libraries/joomla/application/application.php on line 773

Strict Standards: Non-static method JFactory::getDBO() should not be called statically, assuming $this from incompatible context in /home/newalute/public_html/libraries/joomla/database/table.php on line 112

Strict Standards: Non-static method JLoader::load() should not be called statically in /home/newalute/public_html/libraries/loader.php on line 161

Strict Standards: Non-static method JLoader::register() should not be called statically in /home/newalute/public_html/libraries/loader.php on line 138

Strict Standards: Non-static method JLoader::import() should not be called statically in /home/newalute/public_html/libraries/loader.php on line 186

Strict Standards: Non-static method JLoader::register() should not be called statically in /home/newalute/public_html/libraries/loader.php on line 71

Strict Standards: Non-static method JLoader::load() should not be called statically in /home/newalute/public_html/libraries/loader.php on line 161

Strict Standards: Non-static method JLoader::register() should not be called statically in /home/newalute/public_html/libraries/loader.php on line 138

Strict Standards: Non-static method JLoader::import() should not be called statically in /home/newalute/public_html/libraries/loader.php on line 186

Strict Standards: Non-static method JLoader::register() should not be called statically in /home/newalute/public_html/libraries/joomla/html/parameter.php on line 21

Strict Standards: Non-static method JFactory::getUser() should not be called statically, assuming $this from incompatible context in /home/newalute/public_html/includes/application.php on line 53

Strict Standards: Non-static method JLoader::import() should not be called statically in /home/newalute/public_html/libraries/loader.php on line 186

Strict Standards: Non-static method JFactory::getSession() should not be called statically, assuming $this from incompatible context in /home/newalute/public_html/libraries/joomla/factory.php on line 163

Strict Standards: Non-static method JLoader::load() should not be called statically in /home/newalute/public_html/libraries/loader.php on line 161

Strict Standards: Non-static method JLoader::register() should not be called statically in /home/newalute/public_html/libraries/loader.php on line 138

Strict Standards: Non-static method JComponentHelper::getParams() should not be called statically, assuming $this from incompatible context in /home/newalute/public_html/includes/application.php on line 60

Strict Standards: Non-static method JComponentHelper::getComponent() should not be called statically, assuming $this from incompatible context in /home/newalute/public_html/libraries/joomla/application/component/helper.php on line 83

Strict Standards: Non-static method JComponentHelper::_load() should not be called statically, assuming $this from incompatible context in /home/newalute/public_html/libraries/joomla/application/component/helper.php on line 39

Strict Standards: Non-static method JFactory::getDBO() should not be called statically, assuming $this from incompatible context in /home/newalute/public_html/libraries/joomla/application/component/helper.php on line 196

Strict Standards: Non-static method JApplicationHelper::getClientInfo() should not be called statically, assuming $this from incompatible context in /home/newalute/public_html/includes/application.php on line 61

Strict Standards: Non-static method JLoader::load() should not be called statically in /home/newalute/public_html/libraries/loader.php on line 161

Strict Standards: Non-static method JLoader::register() should not be called statically in /home/newalute/public_html/libraries/loader.php on line 138

Strict Standards: Non-static method JLanguage::exists() should not be called statically, assuming $this from incompatible context in /home/newalute/public_html/includes/application.php on line 68

Strict Standards: Non-static method JLoader::import() should not be called statically in /home/newalute/public_html/libraries/loader.php on line 186

Strict Standards: Non-static method JLoader::register() should not be called statically in /home/newalute/public_html/libraries/loader.php on line 71

Strict Standards: Non-static method JLoader::load() should not be called statically in /home/newalute/public_html/libraries/loader.php on line 161

Strict Standards: Non-static method JLoader::register() should not be called statically in /home/newalute/public_html/libraries/loader.php on line 138

Strict Standards: Non-static method JLoader::import() should not be called statically in /home/newalute/public_html/libraries/loader.php on line 186

Strict Standards: Non-static method JFolder::exists() should not be called statically, assuming $this from incompatible context in /home/newalute/public_html/libraries/joomla/language/language.php on line 265

Strict Standards: Non-static method JPath::clean() should not be called statically, assuming $this from incompatible context in /home/newalute/public_html/libraries/joomla/filesystem/folder.php on line 392

Strict Standards: Non-static method JLoader::import() should not be called statically in /home/newalute/public_html/libraries/loader.php on line 186

Strict Standards: Non-static method JLoader::register() should not be called statically in /home/newalute/public_html/libraries/loader.php on line 71

Strict Standards: Non-static method JFactory::getConfig() should not be called statically, assuming $this from incompatible context in /home/newalute/public_html/libraries/joomla/application/application.php on line 166

Strict Standards: Non-static method JFactory::getUser() should not be called statically, assuming $this from incompatible context in /home/newalute/public_html/libraries/joomla/application/application.php on line 174

Strict Standards: Non-static method JLoader::import() should not be called statically in /home/newalute/public_html/libraries/loader.php on line 186

Strict Standards: Non-static method JFactory::getSession() should not be called statically, assuming $this from incompatible context in /home/newalute/public_html/libraries/joomla/factory.php on line 163

Strict Standards: Non-static method JFactory::getConfig() should not be called statically, assuming $this from incompatible context in /home/newalute/public_html/libraries/joomla/application/application.php on line 384

Strict Standards: Non-static method JLoader::load() should not be called statically in /home/newalute/public_html/libraries/loader.php on line 161

Strict Standards: Non-static method JLoader::register() should not be called statically in /home/newalute/public_html/libraries/loader.php on line 138

Strict Standards: Non-static method JPluginHelper::isEnabled() should not be called statically, assuming $this from incompatible context in /home/newalute/public_html/libraries/joomla/application/application.php on line 176

Strict Standards: Non-static method JPluginHelper::getPlugin() should not be called statically, assuming $this from incompatible context in /home/newalute/public_html/libraries/joomla/plugin/helper.php on line 75

Strict Standards: Non-static method JPluginHelper::_load() should not be called statically, assuming $this from incompatible context in /home/newalute/public_html/libraries/joomla/plugin/helper.php on line 41

Strict Standards: Non-static method JFactory::getDBO() should not be called statically, assuming $this from incompatible context in /home/newalute/public_html/libraries/joomla/plugin/helper.php on line 174

Strict Standards: Non-static method JFactory::getUser() should not be called statically, assuming $this from incompatible context in /home/newalute/public_html/libraries/joomla/plugin/helper.php on line 175

Strict Standards: Non-static method JLoader::import() should not be called statically in /home/newalute/public_html/libraries/loader.php on line 186

Strict Standards: Non-static method JFactory::getSession() should not be called statically, assuming $this from incompatible context in /home/newalute/public_html/libraries/joomla/factory.php on line 163

Strict Standards: Non-static method JPluginHelper::importPlugin() should not be called statically in /home/newalute/public_html/index.php on line 41

Strict Standards: Non-static method JPluginHelper::_load() should not be called statically in /home/newalute/public_html/libraries/joomla/plugin/helper.php on line 92

Strict Standards: Non-static method JPluginHelper::_import() should not be called statically in /home/newalute/public_html/libraries/joomla/plugin/helper.php on line 97

Strict Standards: Non-static method JLoader::import() should not be called statically in /home/newalute/public_html/libraries/loader.php on line 186

Strict Standards: Non-static method JLoader::register() should not be called statically in /home/newalute/public_html/libraries/loader.php on line 71

Strict Standards: Non-static method JLoader::import() should not be called statically in /home/newalute/public_html/libraries/loader.php on line 186

Strict Standards: Non-static method JLoader::load() should not be called statically in /home/newalute/public_html/libraries/loader.php on line 161

Strict Standards: Non-static method JLoader::register() should not be called statically in /home/newalute/public_html/libraries/loader.php on line 138

Strict Standards: Redefining already defined constructor for class JPlugin in /home/newalute/public_html/libraries/joomla/plugin/plugin.php on line 75

Strict Standards: Non-static method JLoader::import() should not be called statically in /home/newalute/public_html/libraries/loader.php on line 186

Strict Standards: Non-static method JLoader::load() should not be called statically in /home/newalute/public_html/libraries/loader.php on line 161

Strict Standards: Non-static method JLoader::register() should not be called statically in /home/newalute/public_html/libraries/loader.php on line 138

Strict Standards: Non-static method JLoader::import() should not be called statically in /home/newalute/public_html/libraries/loader.php on line 186

Strict Standards: Non-static method JLoader::register() should not be called statically in /home/newalute/public_html/libraries/loader.php on line 71

Strict Standards: Non-static method JLoader::load() should not be called statically in /home/newalute/public_html/libraries/loader.php on line 161

Strict Standards: Non-static method JLoader::register() should not be called statically in /home/newalute/public_html/libraries/loader.php on line 138

Strict Standards: Declaration of JEvent::update() should be compatible with JObserver::update() in /home/newalute/public_html/libraries/joomla/event/event.php on line 29

Strict Standards: Non-static method JLoader::load() should not be called statically in /home/newalute/public_html/libraries/loader.php on line 161

Strict Standards: Non-static method JLoader::register() should not be called statically in /home/newalute/public_html/libraries/loader.php on line 138

Strict Standards: Non-static method JLoader::import() should not be called statically in /home/newalute/public_html/libraries/loader.php on line 186

Strict Standards: Non-static method JLoader::register() should not be called statically in /home/newalute/public_html/libraries/loader.php on line 71

Strict Standards: Non-static method JLoader::load() should not be called statically in /home/newalute/public_html/libraries/loader.php on line 161

Strict Standards: Non-static method JLoader::register() should not be called statically in /home/newalute/public_html/libraries/loader.php on line 138

Strict Standards: Non-static method JDispatcher::getInstance() should not be called statically in /home/newalute/public_html/libraries/joomla/plugin/helper.php on line 140

Strict Standards: Non-static method JPluginHelper::getPlugin() should not be called statically in /home/newalute/public_html/libraries/joomla/plugin/helper.php on line 147

Strict Standards: Non-static method JPluginHelper::_load() should not be called statically in /home/newalute/public_html/libraries/joomla/plugin/helper.php on line 41

Strict Standards: Non-static method JPluginHelper::_import() should not be called statically in /home/newalute/public_html/libraries/joomla/plugin/helper.php on line 97

Strict Standards: Non-static method JLoader::import() should not be called statically in /home/newalute/public_html/libraries/loader.php on line 186

Strict Standards: Non-static method JLoader::import() should not be called statically in /home/newalute/public_html/libraries/loader.php on line 186

Strict Standards: Non-static method JLoader::register() should not be called statically in /home/newalute/public_html/libraries/loader.php on line 71

Strict Standards: Non-static method JLoader::import() should not be called statically in /home/newalute/public_html/libraries/loader.php on line 186

Strict Standards: Non-static method JLoader::register() should not be called statically in /home/newalute/public_html/libraries/loader.php on line 71

Strict Standards: Non-static method JLoader::import() should not be called statically in /home/newalute/public_html/libraries/loader.php on line 186

Strict Standards: Non-static method JLoader::register() should not be called statically in /home/newalute/public_html/libraries/loader.php on line 71

Strict Standards: Non-static method JDispatcher::getInstance() should not be called statically in /home/newalute/public_html/libraries/joomla/plugin/helper.php on line 140

Strict Standards: Non-static method JPluginHelper::getPlugin() should not be called statically in /home/newalute/public_html/libraries/joomla/plugin/helper.php on line 147

Strict Standards: Non-static method JPluginHelper::_load() should not be called statically in /home/newalute/public_html/libraries/joomla/plugin/helper.php on line 41

Strict Standards: Non-static method JPluginHelper::getPlugin() should not be called statically, assuming $this from incompatible context in /home/newalute/public_html/plugins/system/S5FlexMenu.php on line 16

Strict Standards: Non-static method JPluginHelper::_load() should not be called statically, assuming $this from incompatible context in /home/newalute/public_html/libraries/joomla/plugin/helper.php on line 41

Strict Standards: Non-static method JPluginHelper::_import() should not be called statically in /home/newalute/public_html/libraries/joomla/plugin/helper.php on line 97

Strict Standards: Non-static method JLoader::import() should not be called statically in /home/newalute/public_html/libraries/loader.php on line 186

Strict Standards: Non-static method JLoader::import() should not be called statically in /home/newalute/public_html/libraries/loader.php on line 186

Strict Standards: Non-static method JLoader::import() should not be called statically in /home/newalute/public_html/libraries/loader.php on line 186

Strict Standards: Non-static method JDispatcher::getInstance() should not be called statically in /home/newalute/public_html/libraries/joomla/plugin/helper.php on line 140

Strict Standards: Non-static method JPluginHelper::getPlugin() should not be called statically in /home/newalute/public_html/libraries/joomla/plugin/helper.php on line 147

Strict Standards: Non-static method JPluginHelper::_load() should not be called statically in /home/newalute/public_html/libraries/joomla/plugin/helper.php on line 41

Strict Standards: Non-static method JLoader::load() should not be called statically in /home/newalute/public_html/libraries/loader.php on line 161

Strict Standards: Non-static method JLoader::register() should not be called statically in /home/newalute/public_html/libraries/loader.php on line 138

Strict Standards: Non-static method JRegistryFormat::getInstance() should not be called statically, assuming $this from incompatible context in /home/newalute/public_html/libraries/joomla/registry/registry.php on line 373

Strict Standards: Non-static method JFilterInput::clean() should not be called statically, assuming $this from incompatible context in /home/newalute/public_html/libraries/joomla/registry/format.php on line 45

Strict Standards: Non-static method JLoader::load() should not be called statically in /home/newalute/public_html/libraries/loader.php on line 161

Strict Standards: Non-static method JLoader::register() should not be called statically in /home/newalute/public_html/libraries/loader.php on line 138

Strict Standards: Declaration of JRegistryFormatINI::objectToString() should be compatible with JRegistryFormat::objectToString(&$object) in /home/newalute/public_html/libraries/joomla/registry/format/ini.php on line 281

Strict Standards: Non-static method JPluginHelper::getPlugin() should not be called statically, assuming $this from incompatible context in /home/newalute/public_html/plugins/system/plugin_googlemap2.php on line 51

Strict Standards: Non-static method JPluginHelper::_load() should not be called statically, assuming $this from incompatible context in /home/newalute/public_html/libraries/joomla/plugin/helper.php on line 41

Strict Standards: Non-static method JRegistryFormat::getInstance() should not be called statically, assuming $this from incompatible context in /home/newalute/public_html/libraries/joomla/registry/registry.php on line 373

Strict Standards: Non-static method JFilterInput::clean() should not be called statically, assuming $this from incompatible context in /home/newalute/public_html/libraries/joomla/registry/format.php on line 45

Strict Standards: Non-static method JFactory::getApplication() should not be called statically, assuming $this from incompatible context in /home/newalute/public_html/plugins/system/plugin_googlemap2.php on line 387

Strict Standards: Non-static method JFactory::getApplication() should not be called statically, assuming $this from incompatible context in /home/newalute/public_html/plugins/system/plugin_googlemap2.php on line 417

Strict Standards: Non-static method JPluginHelper::_import() should not be called statically in /home/newalute/public_html/libraries/joomla/plugin/helper.php on line 97

Strict Standards: Non-static method JLoader::import() should not be called statically in /home/newalute/public_html/libraries/loader.php on line 186

Strict Standards: Non-static method JLoader::import() should not be called statically in /home/newalute/public_html/libraries/loader.php on line 186

Strict Standards: Non-static method JDispatcher::getInstance() should not be called statically in /home/newalute/public_html/libraries/joomla/plugin/helper.php on line 140

Strict Standards: Non-static method JPluginHelper::getPlugin() should not be called statically in /home/newalute/public_html/libraries/joomla/plugin/helper.php on line 147

Strict Standards: Non-static method JPluginHelper::_load() should not be called statically in /home/newalute/public_html/libraries/joomla/plugin/helper.php on line 41

Strict Standards: Non-static method JPluginHelper::_import() should not be called statically in /home/newalute/public_html/libraries/joomla/plugin/helper.php on line 97

Strict Standards: Non-static method JLoader::import() should not be called statically in /home/newalute/public_html/libraries/loader.php on line 186

Strict Standards: Non-static method JLoader::import() should not be called statically in /home/newalute/public_html/libraries/loader.php on line 186

Strict Standards: Non-static method JDispatcher::getInstance() should not be called statically in /home/newalute/public_html/libraries/joomla/plugin/helper.php on line 140

Strict Standards: Non-static method JPluginHelper::getPlugin() should not be called statically in /home/newalute/public_html/libraries/joomla/plugin/helper.php on line 147

Strict Standards: Non-static method JPluginHelper::_load() should not be called statically in /home/newalute/public_html/libraries/joomla/plugin/helper.php on line 41

Strict Standards: Non-static method JRegistryFormat::getInstance() should not be called statically, assuming $this from incompatible context in /home/newalute/public_html/libraries/joomla/registry/registry.php on line 373

Strict Standards: Non-static method JFilterInput::clean() should not be called statically, assuming $this from incompatible context in /home/newalute/public_html/libraries/joomla/registry/format.php on line 45

Strict Standards: Non-static method JFactory::getLanguage() should not be called statically, assuming $this from incompatible context in /home/newalute/public_html/libraries/joomla/plugin/plugin.php on line 113

Strict Standards: Non-static method JFactory::getConfig() should not be called statically, assuming $this from incompatible context in /home/newalute/public_html/libraries/joomla/factory.php on line 116

Strict Standards: Non-static method JFactory::_createLanguage() should not be called statically, assuming $this from incompatible context in /home/newalute/public_html/libraries/joomla/factory.php on line 119

Strict Standards: Non-static method JLoader::import() should not be called statically in /home/newalute/public_html/libraries/loader.php on line 186

Strict Standards: Non-static method JFactory::getConfig() should not be called statically, assuming $this from incompatible context in /home/newalute/public_html/libraries/joomla/factory.php on line 683

Strict Standards: Non-static method JLanguage::getInstance() should not be called statically, assuming $this from incompatible context in /home/newalute/public_html/libraries/joomla/factory.php on line 685

Strict Standards: Non-static method JFactory::getXMLParser() should not be called statically, assuming $this from incompatible context in /home/newalute/public_html/libraries/joomla/language/language.php on line 760

Strict Standards: Non-static method JLoader::import() should not be called statically in /home/newalute/public_html/libraries/loader.php on line 186

Strict Standards: Non-static method JLoader::register() should not be called statically in /home/newalute/public_html/libraries/loader.php on line 71

Strict Standards: Non-static method JLoader::load() should not be called statically in /home/newalute/public_html/libraries/loader.php on line 161

Strict Standards: Non-static method JLoader::register() should not be called statically in /home/newalute/public_html/libraries/loader.php on line 138

Strict Standards: Non-static method JRegistryFormat::getInstance() should not be called statically, assuming $this from incompatible context in /home/newalute/public_html/libraries/joomla/registry/registry.php on line 373

Strict Standards: Non-static method JFilterInput::clean() should not be called statically, assuming $this from incompatible context in /home/newalute/public_html/libraries/joomla/registry/format.php on line 45

Strict Standards: Non-static method JRegistryFormat::getInstance() should not be called statically, assuming $this from incompatible context in /home/newalute/public_html/libraries/joomla/registry/registry.php on line 373

Strict Standards: Non-static method JFilterInput::clean() should not be called statically, assuming $this from incompatible context in /home/newalute/public_html/libraries/joomla/registry/format.php on line 45

Strict Standards: Non-static method JPluginHelper::_import() should not be called statically in /home/newalute/public_html/libraries/joomla/plugin/helper.php on line 97

Strict Standards: Non-static method JLoader::import() should not be called statically in /home/newalute/public_html/libraries/loader.php on line 186

Strict Standards: Non-static method JLoader::import() should not be called statically in /home/newalute/public_html/libraries/loader.php on line 186

Strict Standards: Non-static method JDispatcher::getInstance() should not be called statically in /home/newalute/public_html/libraries/joomla/plugin/helper.php on line 140

Strict Standards: Non-static method JPluginHelper::getPlugin() should not be called statically in /home/newalute/public_html/libraries/joomla/plugin/helper.php on line 147

Strict Standards: Non-static method JPluginHelper::_load() should not be called statically in /home/newalute/public_html/libraries/joomla/plugin/helper.php on line 41

Strict Standards: Non-static method JDispatcher::getInstance() should not be called statically, assuming $this from incompatible context in /home/newalute/public_html/libraries/joomla/application/application.php on line 501

Strict Standards: Non-static method JLoader::load() should not be called statically in /home/newalute/public_html/libraries/loader.php on line 161

Strict Standards: Non-static method JLoader::register() should not be called statically in /home/newalute/public_html/libraries/loader.php on line 138

Strict Standards: Non-static method JHTML::addIncludePath() should not be called statically, assuming $this from incompatible context in /home/newalute/public_html/plugins/system/mtupgrade.php on line 48

Strict Standards: Non-static method JPath::clean() should not be called statically, assuming $this from incompatible context in /home/newalute/public_html/libraries/joomla/html/html.php on line 326

Strict Standards: Non-static method JFactory::getUser() should not be called statically, assuming $this from incompatible context in /home/newalute/public_html/plugins/system/remember.php on line 52

Strict Standards: Non-static method JLoader::import() should not be called statically in /home/newalute/public_html/libraries/loader.php on line 186

Strict Standards: Non-static method JFactory::getSession() should not be called statically, assuming $this from incompatible context in /home/newalute/public_html/libraries/joomla/factory.php on line 163

Strict Standards: Non-static method JLoader::import() should not be called statically in /home/newalute/public_html/libraries/loader.php on line 186

Strict Standards: Non-static method JUtility::getHash() should not be called statically, assuming $this from incompatible context in /home/newalute/public_html/plugins/system/remember.php on line 56

Strict Standards: Non-static method JFactory::getConfig() should not be called statically, assuming $this from incompatible context in /home/newalute/public_html/libraries/joomla/utilities/utility.php on line 111

Strict Standards: Non-static method JRequest::getString() should not be called statically, assuming $this from incompatible context in /home/newalute/public_html/plugins/system/remember.php on line 58

Strict Standards: Non-static method JRequest::getVar() should not be called statically, assuming $this from incompatible context in /home/newalute/public_html/libraries/joomla/environment/request.php on line 276

Strict Standards: Non-static method JRequest::_cleanVar() should not be called statically, assuming $this from incompatible context in /home/newalute/public_html/libraries/joomla/environment/request.php on line 151

Strict Standards: Non-static method JLoader::load() should not be called statically in /home/newalute/public_html/libraries/loader.php on line 161

Strict Standards: Non-static method JLoader::register() should not be called statically in /home/newalute/public_html/libraries/loader.php on line 138

Strict Standards: Non-static method JURI::getInstance() should not be called statically, assuming $this from incompatible context in /home/newalute/public_html/libraries/joomla/application/application.php on line 194

Strict Standards: Non-static method JFactory::getConfig() should not be called statically, assuming $this from incompatible context in /home/newalute/public_html/includes/application.php on line 378

Strict Standards: Non-static method JLoader::import() should not be called statically in /home/newalute/public_html/libraries/loader.php on line 186

Strict Standards: Non-static method JLoader::register() should not be called statically in /home/newalute/public_html/libraries/loader.php on line 71

Strict Standards: Non-static method JLoader::load() should not be called statically in /home/newalute/public_html/libraries/loader.php on line 161

Strict Standards: Non-static method JLoader::register() should not be called statically in /home/newalute/public_html/libraries/loader.php on line 138

Strict Standards: Non-static method JRouter::getInstance() should not be called statically, assuming $this from incompatible context in /home/newalute/public_html/libraries/joomla/application/application.php on line 661

Strict Standards: Non-static method JApplicationHelper::getClientInfo() should not be called statically, assuming $this from incompatible context in /home/newalute/public_html/libraries/joomla/application/router.php on line 98

Strict Standards: Non-static method JError::isError() should not be called statically, assuming $this from incompatible context in /home/newalute/public_html/libraries/joomla/application/application.php on line 662

Strict Standards: Non-static method JFactory::getApplication() should not be called statically, assuming $this from incompatible context in /home/newalute/public_html/includes/router.php on line 40

Strict Standards: Non-static method JFactory::getConfig() should not be called statically, assuming $this from incompatible context in /home/newalute/public_html/libraries/joomla/application/application.php on line 384

Strict Standards: Non-static method JFactory::getConfig() should not be called statically, assuming $this from incompatible context in /home/newalute/public_html/libraries/joomla/application/application.php on line 384

Strict Standards: Non-static method JURI::base() should not be called statically, assuming $this from incompatible context in /home/newalute/public_html/includes/router.php on line 67

Strict Standards: Non-static method JFactory::getConfig() should not be called statically, assuming $this from incompatible context in /home/newalute/public_html/libraries/joomla/environment/uri.php on line 230

Strict Standards: Non-static method JURI::getInstance() should not be called statically, assuming $this from incompatible context in /home/newalute/public_html/libraries/joomla/environment/uri.php on line 240

Strict Standards: Non-static method JFactory::getApplication() should not be called statically, assuming $this from incompatible context in /home/newalute/public_html/includes/router.php on line 366

Strict Standards: Non-static method JSite::getMenu() should not be called statically, assuming $this from incompatible context in /home/newalute/public_html/includes/router.php on line 163

Strict Standards: Non-static method JApplication::getMenu() should not be called statically, assuming $this from incompatible context in /home/newalute/public_html/includes/application.php on line 351

Strict Standards: Non-static method JLoader::import() should not be called statically in /home/newalute/public_html/libraries/loader.php on line 186

Strict Standards: Non-static method JLoader::load() should not be called statically in /home/newalute/public_html/libraries/loader.php on line 161

Strict Standards: Non-static method JLoader::register() should not be called statically in /home/newalute/public_html/libraries/loader.php on line 138

Strict Standards: Non-static method JMenu::getInstance() should not be called statically, assuming $this from incompatible context in /home/newalute/public_html/libraries/joomla/application/application.php on line 707

Strict Standards: Non-static method JApplicationHelper::getClientInfo() should not be called statically, assuming $this from incompatible context in /home/newalute/public_html/libraries/joomla/application/menu.php on line 93

Strict Standards: Non-static method JFactory::getCache() should not be called statically, assuming $this from incompatible context in /home/newalute/public_html/includes/menu.php on line 36

Strict Standards: Non-static method JFactory::getConfig() should not be called statically, assuming $this from incompatible context in /home/newalute/public_html/libraries/joomla/factory.php on line 192

Strict Standards: Non-static method JLoader::import() should not be called statically in /home/newalute/public_html/libraries/loader.php on line 186

Strict Standards: Non-static method JLoader::register() should not be called statically in /home/newalute/public_html/libraries/loader.php on line 71

Strict Standards: Non-static method JLoader::load() should not be called statically in /home/newalute/public_html/libraries/loader.php on line 161

Strict Standards: Non-static method JLoader::register() should not be called statically in /home/newalute/public_html/libraries/loader.php on line 138

Strict Standards: Non-static method JLoader::register() should not be called statically in /home/newalute/public_html/libraries/joomla/cache/cache.php on line 19

Strict Standards: Non-static method JCache::getInstance() should not be called statically, assuming $this from incompatible context in /home/newalute/public_html/libraries/joomla/factory.php on line 208

Strict Standards: Non-static method JLoader::load() should not be called statically in /home/newalute/public_html/libraries/loader.php on line 161

Strict Standards: Non-static method JLoader::register() should not be called statically in /home/newalute/public_html/libraries/loader.php on line 138

Strict Standards: Non-static method JRequest::getCmd() should not be called statically, assuming $this from incompatible context in /home/newalute/public_html/libraries/joomla/cache/cache.php on line 87

Strict Standards: Non-static method JRequest::getVar() should not be called statically, assuming $this from incompatible context in /home/newalute/public_html/libraries/joomla/environment/request.php on line 255

Strict Standards: Non-static method JRequest::_cleanVar() should not be called statically, assuming $this from incompatible context in /home/newalute/public_html/libraries/joomla/environment/request.php on line 151

Strict Standards: Non-static method JFilterInput::getInstance() should not be called statically, assuming $this from incompatible context in /home/newalute/public_html/libraries/joomla/environment/request.php on line 577

Strict Standards: Non-static method JLoader::load() should not be called statically in /home/newalute/public_html/libraries/loader.php on line 161

Strict Standards: Non-static method JLoader::register() should not be called statically in /home/newalute/public_html/libraries/loader.php on line 138

Strict Standards: Declaration of JCacheStorage::get() should be compatible with JObject::get($property, $default = NULL) in /home/newalute/public_html/libraries/joomla/cache/storage.php on line 173

Strict Standards: Non-static method JCacheStorage::getInstance() should not be called statically, assuming $this from incompatible context in /home/newalute/public_html/libraries/joomla/cache/cache.php on line 313

Strict Standards: Non-static method JLoader::load() should not be called statically in /home/newalute/public_html/libraries/loader.php on line 161

Strict Standards: Non-static method JLoader::register() should not be called statically in /home/newalute/public_html/libraries/loader.php on line 138

Strict Standards: Non-static method JFactory::getConfig() should not be called statically, assuming $this from incompatible context in /home/newalute/public_html/libraries/joomla/cache/storage/file.php on line 37

Strict Standards: Non-static method JError::isError() should not be called statically, assuming $this from incompatible context in /home/newalute/public_html/libraries/joomla/cache/cache.php on line 206

Strict Standards: Non-static method JFactory::getDBO() should not be called statically, assuming $this from incompatible context in /home/newalute/public_html/includes/menu.php on line 40

Strict Standards: Non-static method JError::isError() should not be called statically, assuming $this from incompatible context in /home/newalute/public_html/libraries/joomla/cache/cache.php on line 229

Strict Standards: Non-static method JError::isError() should not be called statically, assuming $this from incompatible context in /home/newalute/public_html/libraries/joomla/application/application.php on line 708

Strict Standards: Non-static method JRequest::set() should not be called statically, assuming $this from incompatible context in /home/newalute/public_html/libraries/joomla/application/application.php on line 199

Strict Standards: Non-static method JRequest::setVar() should not be called statically, assuming $this from incompatible context in /home/newalute/public_html/libraries/joomla/environment/request.php on line 423

Strict Standards: Non-static method JRequest::setVar() should not be called statically, assuming $this from incompatible context in /home/newalute/public_html/libraries/joomla/environment/request.php on line 423

Strict Standards: Non-static method JRequest::setVar() should not be called statically, assuming $this from incompatible context in /home/newalute/public_html/libraries/joomla/environment/request.php on line 423

Strict Standards: Non-static method JRequest::getInt() should not be called statically in /home/newalute/public_html/index.php on line 55

Strict Standards: Non-static method JRequest::getVar() should not be called statically in /home/newalute/public_html/libraries/joomla/environment/request.php on line 179

Strict Standards: Non-static method JRequest::_cleanVar() should not be called statically in /home/newalute/public_html/libraries/joomla/environment/request.php on line 134

Strict Standards: Non-static method JFilterInput::getInstance() should not be called statically in /home/newalute/public_html/libraries/joomla/environment/request.php on line 577

Strict Standards: Non-static method JLoader::import() should not be called statically in /home/newalute/public_html/libraries/loader.php on line 186

Strict Standards: Non-static method JMenu::getInstance() should not be called statically, assuming $this from incompatible context in /home/newalute/public_html/libraries/joomla/application/application.php on line 707

Strict Standards: Non-static method JError::isError() should not be called statically, assuming $this from incompatible context in /home/newalute/public_html/libraries/joomla/application/application.php on line 708

Strict Standards: Non-static method JFactory::getUser() should not be called statically, assuming $this from incompatible context in /home/newalute/public_html/includes/application.php on line 204

Strict Standards: Non-static method JLoader::import() should not be called statically in /home/newalute/public_html/libraries/loader.php on line 186

Strict Standards: Non-static method JFactory::getSession() should not be called statically, assuming $this from incompatible context in /home/newalute/public_html/libraries/joomla/factory.php on line 163

Strict Standards: Non-static method JDispatcher::getInstance() should not be called statically, assuming $this from incompatible context in /home/newalute/public_html/libraries/joomla/application/application.php on line 501

Strict Standards: Non-static method JRequest::getCmd() should not be called statically in /home/newalute/public_html/index.php on line 67

Strict Standards: Non-static method JRequest::getVar() should not be called statically in /home/newalute/public_html/libraries/joomla/environment/request.php on line 255

Strict Standards: Non-static method JRequest::_cleanVar() should not be called statically in /home/newalute/public_html/libraries/joomla/environment/request.php on line 134

Strict Standards: Non-static method JFilterInput::getInstance() should not be called statically in /home/newalute/public_html/libraries/joomla/environment/request.php on line 577

Strict Standards: Non-static method JFactory::getDocument() should not be called statically, assuming $this from incompatible context in /home/newalute/public_html/includes/application.php on line 91

Strict Standards: Non-static method JFactory::_createDocument() should not be called statically, assuming $this from incompatible context in /home/newalute/public_html/libraries/joomla/factory.php on line 140

Strict Standards: Non-static method JLoader::import() should not be called statically in /home/newalute/public_html/libraries/loader.php on line 186

Strict Standards: Non-static method JLoader::register() should not be called statically in /home/newalute/public_html/libraries/loader.php on line 71

Strict Standards: Non-static method JFactory::getLanguage() should not be called statically, assuming $this from incompatible context in /home/newalute/public_html/libraries/joomla/factory.php on line 702

Strict Standards: Non-static method JRequest::getBool() should not be called statically, assuming $this from incompatible context in /home/newalute/public_html/libraries/joomla/factory.php on line 705

Strict Standards: Non-static method JRequest::getVar() should not be called statically, assuming $this from incompatible context in /home/newalute/public_html/libraries/joomla/environment/request.php on line 217

Strict Standards: Non-static method JRequest::_cleanVar() should not be called statically, assuming $this from incompatible context in /home/newalute/public_html/libraries/joomla/environment/request.php on line 151

Strict Standards: Non-static method JFilterInput::getInstance() should not be called statically, assuming $this from incompatible context in /home/newalute/public_html/libraries/joomla/environment/request.php on line 577

Strict Standards: Non-static method JRequest::getWord() should not be called statically, assuming $this from incompatible context in /home/newalute/public_html/libraries/joomla/factory.php on line 706

Strict Standards: Non-static method JRequest::getVar() should not be called statically, assuming $this from incompatible context in /home/newalute/public_html/libraries/joomla/environment/request.php on line 236

Strict Standards: Non-static method JRequest::_cleanVar() should not be called statically, assuming $this from incompatible context in /home/newalute/public_html/libraries/joomla/environment/request.php on line 151

Strict Standards: Non-static method JFilterInput::getInstance() should not be called statically, assuming $this from incompatible context in /home/newalute/public_html/libraries/joomla/environment/request.php on line 577

Strict Standards: Non-static method JLoader::load() should not be called statically in /home/newalute/public_html/libraries/loader.php on line 161

Strict Standards: Non-static method JLoader::register() should not be called statically in /home/newalute/public_html/libraries/loader.php on line 138

Strict Standards: Non-static method JLoader::register() should not be called statically in /home/newalute/public_html/libraries/joomla/document/document.php on line 19

Strict Standards: Non-static method JDocument::getInstance() should not be called statically, assuming $this from incompatible context in /home/newalute/public_html/libraries/joomla/factory.php on line 716

Strict Standards: Non-static method JLoader::load() should not be called statically in /home/newalute/public_html/libraries/loader.php on line 161

Strict Standards: Non-static method JLoader::register() should not be called statically in /home/newalute/public_html/libraries/loader.php on line 138

Strict Standards: Declaration of JDocumentHTML::setBuffer() should be compatible with JDocument::setBuffer($content) in /home/newalute/public_html/libraries/joomla/document/html/html.php on line 394

Strict Standards: Non-static method JLoader::import() should not be called statically in /home/newalute/public_html/libraries/loader.php on line 186

Strict Standards: Non-static method JLoader::register() should not be called statically in /home/newalute/public_html/libraries/loader.php on line 71

Strict Standards: Non-static method JFactory::getUser() should not be called statically, assuming $this from incompatible context in /home/newalute/public_html/includes/application.php on line 92

Strict Standards: Non-static method JLoader::import() should not be called statically in /home/newalute/public_html/libraries/loader.php on line 186

Strict Standards: Non-static method JFactory::getSession() should not be called statically, assuming $this from incompatible context in /home/newalute/public_html/libraries/joomla/factory.php on line 163

Strict Standards: Non-static method JFactory::getConfig() should not be called statically, assuming $this from incompatible context in /home/newalute/public_html/includes/application.php on line 378

Strict Standards: Non-static method JLoader::import() should not be called statically in /home/newalute/public_html/libraries/loader.php on line 186

Strict Standards: Non-static method JRouter::getInstance() should not be called statically, assuming $this from incompatible context in /home/newalute/public_html/libraries/joomla/application/application.php on line 661

Strict Standards: Non-static method JError::isError() should not be called statically, assuming $this from incompatible context in /home/newalute/public_html/libraries/joomla/application/application.php on line 662

Strict Standards: Non-static method JRequest::getCmd() should not be called statically, assuming $this from incompatible context in /home/newalute/public_html/includes/application.php on line 244

Strict Standards: Non-static method JRequest::getVar() should not be called statically, assuming $this from incompatible context in /home/newalute/public_html/libraries/joomla/environment/request.php on line 255

Strict Standards: Non-static method JRequest::_cleanVar() should not be called statically, assuming $this from incompatible context in /home/newalute/public_html/libraries/joomla/environment/request.php on line 134

Strict Standards: Non-static method JFilterInput::getInstance() should not be called statically, assuming $this from incompatible context in /home/newalute/public_html/libraries/joomla/environment/request.php on line 577

Strict Standards: Non-static method JComponentHelper::getParams() should not be called statically, assuming $this from incompatible context in /home/newalute/public_html/includes/application.php on line 246

Strict Standards: Non-static method JComponentHelper::getComponent() should not be called statically, assuming $this from incompatible context in /home/newalute/public_html/libraries/joomla/application/component/helper.php on line 83

Strict Standards: Non-static method JComponentHelper::_load() should not be called statically, assuming $this from incompatible context in /home/newalute/public_html/libraries/joomla/application/component/helper.php on line 39

Strict Standards: Non-static method JRegistryFormat::getInstance() should not be called statically, assuming $this from incompatible context in /home/newalute/public_html/libraries/joomla/registry/registry.php on line 373

Strict Standards: Non-static method JFilterInput::clean() should not be called statically, assuming $this from incompatible context in /home/newalute/public_html/libraries/joomla/registry/format.php on line 45

Strict Standards: Non-static method JLoader::import() should not be called statically in /home/newalute/public_html/libraries/loader.php on line 186

Strict Standards: Non-static method JMenu::getInstance() should not be called statically, assuming $this from incompatible context in /home/newalute/public_html/libraries/joomla/application/application.php on line 707

Strict Standards: Non-static method JError::isError() should not be called statically, assuming $this from incompatible context in /home/newalute/public_html/libraries/joomla/application/application.php on line 708

Strict Standards: Non-static method JFactory::getConfig() should not be called statically, assuming $this from incompatible context in /home/newalute/public_html/libraries/joomla/application/application.php on line 384

Strict Standards: Non-static method JFactory::getConfig() should not be called statically, assuming $this from incompatible context in /home/newalute/public_html/libraries/joomla/application/application.php on line 384

Strict Standards: Non-static method JRegistryFormat::getInstance() should not be called statically, assuming $this from incompatible context in /home/newalute/public_html/libraries/joomla/registry/registry.php on line 373

Strict Standards: Non-static method JFilterInput::clean() should not be called statically, assuming $this from incompatible context in /home/newalute/public_html/libraries/joomla/registry/format.php on line 45

Strict Standards: Non-static method JFactory::getConfig() should not be called statically, assuming $this from incompatible context in /home/newalute/public_html/libraries/joomla/application/application.php on line 384

Strict Standards: Non-static method JURI::current() should not be called statically, assuming $this from incompatible context in /home/newalute/public_html/includes/application.php on line 108

Strict Standards: Non-static method JURI::getInstance() should not be called statically, assuming $this from incompatible context in /home/newalute/public_html/libraries/joomla/environment/uri.php on line 303

Strict Standards: Non-static method JComponentHelper::renderComponent() should not be called statically, assuming $this from incompatible context in /home/newalute/public_html/includes/application.php on line 126

Strict Standards: Non-static method JComponentHelper::isEnabled() should not be called statically, assuming $this from incompatible context in /home/newalute/public_html/libraries/joomla/application/component/helper.php on line 119

Strict Standards: Non-static method JComponentHelper::getComponent() should not be called statically, assuming $this from incompatible context in /home/newalute/public_html/libraries/joomla/application/component/helper.php on line 67

Strict Standards: Non-static method JComponentHelper::_load() should not be called statically, assuming $this from incompatible context in /home/newalute/public_html/libraries/joomla/application/component/helper.php on line 39

Strict Standards: Non-static method JFactory::getConfig() should not be called statically, assuming $this from incompatible context in /home/newalute/public_html/libraries/joomla/application/application.php on line 384

Strict Standards: Non-static method JRequest::getString() should not be called statically, assuming $this from incompatible context in /home/newalute/public_html/libraries/joomla/application/component/helper.php on line 151

Strict Standards: Non-static method JRequest::getVar() should not be called statically, assuming $this from incompatible context in /home/newalute/public_html/libraries/joomla/environment/request.php on line 276

Strict Standards: Non-static method JRequest::_cleanVar() should not be called statically, assuming $this from incompatible context in /home/newalute/public_html/libraries/joomla/environment/request.php on line 151

Strict Standards: Non-static method JFilterInput::getInstance() should not be called statically, assuming $this from incompatible context in /home/newalute/public_html/libraries/joomla/environment/request.php on line 577

Strict Standards: Non-static method JFactory::getLanguage() should not be called statically, assuming $this from incompatible context in /home/newalute/public_html/libraries/joomla/application/component/helper.php on line 154

Strict Standards: Non-static method JRegistryFormat::getInstance() should not be called statically, assuming $this from incompatible context in /home/newalute/public_html/libraries/joomla/registry/registry.php on line 373

Strict Standards: Non-static method JFilterInput::clean() should not be called statically, assuming $this from incompatible context in /home/newalute/public_html/libraries/joomla/registry/format.php on line 45

Strict Standards: Non-static method JLoader::import() should not be called statically in /home/newalute/public_html/libraries/loader.php on line 186

Strict Standards: Non-static method JApplicationHelper::getPath() should not be called statically, assuming $this from incompatible context in /home/newalute/public_html/libraries/joomla/application/component/helper.php on line 168

Strict Standards: Non-static method JRequest::getCmd() should not be called statically, assuming $this from incompatible context in /home/newalute/public_html/libraries/joomla/application/helper.php on line 112

Strict Standards: Non-static method JRequest::getVar() should not be called statically, assuming $this from incompatible context in /home/newalute/public_html/libraries/joomla/environment/request.php on line 255

Strict Standards: Non-static method JRequest::_cleanVar() should not be called statically, assuming $this from incompatible context in /home/newalute/public_html/libraries/joomla/environment/request.php on line 134

Strict Standards: Non-static method JFilterInput::getInstance() should not be called statically, assuming $this from incompatible context in /home/newalute/public_html/libraries/joomla/environment/request.php on line 577

Strict Standards: Non-static method JApplicationHelper::_checkPath() should not be called statically, assuming $this from incompatible context in /home/newalute/public_html/libraries/joomla/application/helper.php on line 133

Strict Standards: Non-static method JDispatcher::getInstance() should not be called statically, assuming $this from incompatible context in /home/newalute/public_html/libraries/joomla/application/application.php on line 501

Strict Standards: Non-static method JFactory::getApplication() should not be called statically, assuming $this from incompatible context in /home/newalute/public_html/plugins/system/plugin_googlemap2.php on line 193

Strict Standards: Non-static method JLoader::load() should not be called statically in /home/newalute/public_html/libraries/loader.php on line 161

Strict Standards: Non-static method JLoader::register() should not be called statically in /home/newalute/public_html/libraries/loader.php on line 138

Strict Standards: Non-static method JLoader::load() should not be called statically in /home/newalute/public_html/libraries/loader.php on line 161

Strict Standards: Non-static method JLoader::register() should not be called statically in /home/newalute/public_html/libraries/loader.php on line 138

Strict Standards: Non-static method JFactory::getDocument() should not be called statically, assuming $this from incompatible context in /home/newalute/public_html/includes/application.php on line 141

Strict Standards: Non-static method JFactory::getUser() should not be called statically, assuming $this from incompatible context in /home/newalute/public_html/includes/application.php on line 142

Strict Standards: Non-static method JLoader::import() should not be called statically in /home/newalute/public_html/libraries/loader.php on line 186

Strict Standards: Non-static method JFactory::getSession() should not be called statically, assuming $this from incompatible context in /home/newalute/public_html/libraries/joomla/factory.php on line 163

Strict Standards: Non-static method JRequest::getCmd() should not be called statically, assuming $this from incompatible context in /home/newalute/public_html/includes/application.php on line 158

Strict Standards: Non-static method JRequest::getVar() should not be called statically, assuming $this from incompatible context in /home/newalute/public_html/libraries/joomla/environment/request.php on line 255

Strict Standards: Non-static method JRequest::_cleanVar() should not be called statically, assuming $this from incompatible context in /home/newalute/public_html/libraries/joomla/environment/request.php on line 151

Strict Standards: Non-static method JFilterInput::getInstance() should not be called statically, assuming $this from incompatible context in /home/newalute/public_html/libraries/joomla/environment/request.php on line 577

Strict Standards: Non-static method JFactory::getConfig() should not be called statically, assuming $this from incompatible context in /home/newalute/public_html/libraries/joomla/application/application.php on line 384

Strict Standards: Non-static method JFactory::getConfig() should not be called statically, assuming $this from incompatible context in /home/newalute/public_html/libraries/joomla/application/application.php on line 384

Strict Standards: Non-static method JFilterInput::clean() should not be called statically, assuming $this from incompatible context in /home/newalute/public_html/libraries/joomla/document/html/html.php on line 221

Strict Standards: Non-static method JFilterInput::clean() should not be called statically, assuming $this from incompatible context in /home/newalute/public_html/libraries/joomla/document/html/html.php on line 222

Strict Standards: Non-static method JRegistryFormat::getInstance() should not be called statically, assuming $this from incompatible context in /home/newalute/public_html/libraries/joomla/registry/registry.php on line 373

Strict Standards: Non-static method JFilterInput::clean() should not be called statically, assuming $this from incompatible context in /home/newalute/public_html/libraries/joomla/registry/format.php on line 45

Strict Standards: Non-static method JFactory::getLanguage() should not be called statically, assuming $this from incompatible context in /home/newalute/public_html/libraries/joomla/document/html/html.php on line 237

Strict Standards: Non-static method JURI::base() should not be called statically, assuming $this from incompatible context in /home/newalute/public_html/libraries/joomla/document/html/html.php on line 242

Strict Standards: Non-static method JFactory::getConfig() should not be called statically, assuming $this from incompatible context in /home/newalute/public_html/libraries/joomla/application/application.php on line 384

Strict Standards: Non-static method JURI::base() should not be called statically, assuming $this from incompatible context in /home/newalute/public_html/libraries/joomla/document/html/html.php on line 353

Strict Standards: Non-static method JUtility::parseAttributes() should not be called statically, assuming $this from incompatible context in /home/newalute/public_html/libraries/joomla/document/html/html.php on line 382

Strict Standards: Non-static method JLoader::load() should not be called statically in /home/newalute/public_html/libraries/loader.php on line 161

Strict Standards: Non-static method JLoader::register() should not be called statically in /home/newalute/public_html/libraries/loader.php on line 138

Strict Standards: Non-static method JLoader::load() should not be called statically in /home/newalute/public_html/libraries/loader.php on line 161

Strict Standards: Non-static method JLoader::register() should not be called statically in /home/newalute/public_html/libraries/loader.php on line 138

Strict Standards: Non-static method JModuleHelper::getModules() should not be called statically, assuming $this from incompatible context in /home/newalute/public_html/libraries/joomla/document/html/renderer/modules.php on line 40

Strict Standards: Non-static method JModuleHelper::_load() should not be called statically, assuming $this from incompatible context in /home/newalute/public_html/libraries/joomla/application/module/helper.php on line 88

Strict Standards: Non-static method JRequest::getBool() should not be called statically, assuming $this from incompatible context in /home/newalute/public_html/libraries/joomla/application/module/helper.php on line 97

Strict Standards: Non-static method JRequest::getVar() should not be called statically, assuming $this from incompatible context in /home/newalute/public_html/libraries/joomla/environment/request.php on line 217

Strict Standards: Non-static method JRequest::_cleanVar() should not be called statically, assuming $this from incompatible context in /home/newalute/public_html/libraries/joomla/environment/request.php on line 151

Strict Standards: Non-static method JFilterInput::getInstance() should not be called statically, assuming $this from incompatible context in /home/newalute/public_html/libraries/joomla/environment/request.php on line 577

Strict Standards: Non-static method JUtility::parseAttributes() should not be called statically, assuming $this from incompatible context in /home/newalute/public_html/libraries/joomla/document/html/html.php on line 382

Strict Standards: Non-static method JModuleHelper::getModules() should not be called statically, assuming $this from incompatible context in /home/newalute/public_html/libraries/joomla/document/html/renderer/modules.php on line 40

Strict Standards: Non-static method JModuleHelper::_load() should not be called statically, assuming $this from incompatible context in /home/newalute/public_html/libraries/joomla/application/module/helper.php on line 88

Strict Standards: Non-static method JFactory::getUser() should not be called statically, assuming $this from incompatible context in /home/newalute/public_html/libraries/joomla/document/html/renderer/module.php on line 63

Strict Standards: Non-static method JLoader::import() should not be called statically in /home/newalute/public_html/libraries/loader.php on line 186

Strict Standards: Non-static method JFactory::getSession() should not be called statically, assuming $this from incompatible context in /home/newalute/public_html/libraries/joomla/factory.php on line 163

Strict Standards: Non-static method JFactory::getConfig() should not be called statically, assuming $this from incompatible context in /home/newalute/public_html/libraries/joomla/document/html/renderer/module.php on line 64

Strict Standards: Non-static method JRegistryFormat::getInstance() should not be called statically, assuming $this from incompatible context in /home/newalute/public_html/libraries/joomla/registry/registry.php on line 373

Strict Standards: Non-static method JFilterInput::clean() should not be called statically, assuming $this from incompatible context in /home/newalute/public_html/libraries/joomla/registry/format.php on line 45

Strict Standards: Non-static method JModuleHelper::renderModule() should not be called statically, assuming $this from incompatible context in /home/newalute/public_html/libraries/joomla/document/html/renderer/module.php on line 84

Strict Standards: Non-static method JFactory::getConfig() should not be called statically, assuming $this from incompatible context in /home/newalute/public_html/libraries/joomla/application/application.php on line 384

Strict Standards: Non-static method JRegistryFormat::getInstance() should not be called statically, assuming $this from incompatible context in /home/newalute/public_html/libraries/joomla/registry/registry.php on line 373

Strict Standards: Non-static method JFilterInput::clean() should not be called statically, assuming $this from incompatible context in /home/newalute/public_html/libraries/joomla/registry/format.php on line 45

Strict Standards: Non-static method JFactory::getLanguage() should not be called statically, assuming $this from incompatible context in /home/newalute/public_html/libraries/joomla/application/module/helper.php on line 168

Strict Standards: Non-static method JRequest::getBool() should not be called statically, assuming $this from incompatible context in /home/newalute/public_html/libraries/joomla/application/module/helper.php on line 199

Strict Standards: Non-static method JRequest::getVar() should not be called statically, assuming $this from incompatible context in /home/newalute/public_html/libraries/joomla/environment/request.php on line 217

Strict Standards: Non-static method JRequest::_cleanVar() should not be called statically, assuming $this from incompatible context in /home/newalute/public_html/libraries/joomla/environment/request.php on line 151

Strict Standards: Non-static method JFilterInput::getInstance() should not be called statically, assuming $this from incompatible context in /home/newalute/public_html/libraries/joomla/environment/request.php on line 577

Strict Standards: Non-static method JUtility::parseAttributes() should not be called statically, assuming $this from incompatible context in /home/newalute/public_html/libraries/joomla/document/html/html.php on line 382

Strict Standards: Non-static method JModuleHelper::getModules() should not be called statically, assuming $this from incompatible context in /home/newalute/public_html/libraries/joomla/document/html/renderer/modules.php on line 40

Strict Standards: Non-static method JModuleHelper::_load() should not be called statically, assuming $this from incompatible context in /home/newalute/public_html/libraries/joomla/application/module/helper.php on line 88

Strict Standards: Non-static method JFactory::getUser() should not be called statically, assuming $this from incompatible context in /home/newalute/public_html/libraries/joomla/document/html/renderer/module.php on line 63

Strict Standards: Non-static method JLoader::import() should not be called statically in /home/newalute/public_html/libraries/loader.php on line 186

Strict Standards: Non-static method JFactory::getSession() should not be called statically, assuming $this from incompatible context in /home/newalute/public_html/libraries/joomla/factory.php on line 163

Strict Standards: Non-static method JFactory::getConfig() should not be called statically, assuming $this from incompatible context in /home/newalute/public_html/libraries/joomla/document/html/renderer/module.php on line 64

Strict Standards: Non-static method JRegistryFormat::getInstance() should not be called statically, assuming $this from incompatible context in /home/newalute/public_html/libraries/joomla/registry/registry.php on line 373

Strict Standards: Non-static method JFilterInput::clean() should not be called statically, assuming $this from incompatible context in /home/newalute/public_html/libraries/joomla/registry/format.php on line 45

Strict Standards: Non-static method JModuleHelper::renderModule() should not be called statically, assuming $this from incompatible context in /home/newalute/public_html/libraries/joomla/document/html/renderer/module.php on line 84

Strict Standards: Non-static method JFactory::getConfig() should not be called statically, assuming $this from incompatible context in /home/newalute/public_html/libraries/joomla/application/application.php on line 384

Strict Standards: Non-static method JRegistryFormat::getInstance() should not be called statically, assuming $this from incompatible context in /home/newalute/public_html/libraries/joomla/registry/registry.php on line 373

Strict Standards: Non-static method JFilterInput::clean() should not be called statically, assuming $this from incompatible context in /home/newalute/public_html/libraries/joomla/registry/format.php on line 45

Strict Standards: Non-static method JFactory::getLanguage() should not be called statically, assuming $this from incompatible context in /home/newalute/public_html/libraries/joomla/application/module/helper.php on line 168

Strict Standards: Non-static method JRegistryFormat::getInstance() should not be called statically, assuming $this from incompatible context in /home/newalute/public_html/libraries/joomla/registry/registry.php on line 373

Strict Standards: Non-static method JFilterInput::clean() should not be called statically, assuming $this from incompatible context in /home/newalute/public_html/libraries/joomla/registry/format.php on line 45

Strict Standards: Non-static method JRequest::getBool() should not be called statically, assuming $this from incompatible context in /home/newalute/public_html/libraries/joomla/application/module/helper.php on line 199

Strict Standards: Non-static method JRequest::getVar() should not be called statically, assuming $this from incompatible context in /home/newalute/public_html/libraries/joomla/environment/request.php on line 217

Strict Standards: Non-static method JRequest::_cleanVar() should not be called statically, assuming $this from incompatible context in /home/newalute/public_html/libraries/joomla/environment/request.php on line 151

Strict Standards: Non-static method JFilterInput::getInstance() should not be called statically, assuming $this from incompatible context in /home/newalute/public_html/libraries/joomla/environment/request.php on line 577

Strict Standards: Non-static method JUtility::parseAttributes() should not be called statically, assuming $this from incompatible context in /home/newalute/public_html/libraries/joomla/document/html/html.php on line 382

Strict Standards: Non-static method JModuleHelper::getModules() should not be called statically, assuming $this from incompatible context in /home/newalute/public_html/libraries/joomla/document/html/renderer/modules.php on line 40

Strict Standards: Non-static method JModuleHelper::_load() should not be called statically, assuming $this from incompatible context in /home/newalute/public_html/libraries/joomla/application/module/helper.php on line 88

Strict Standards: Non-static method JFactory::getUser() should not be called statically, assuming $this from incompatible context in /home/newalute/public_html/libraries/joomla/document/html/renderer/module.php on line 63

Strict Standards: Non-static method JLoader::import() should not be called statically in /home/newalute/public_html/libraries/loader.php on line 186

Strict Standards: Non-static method JFactory::getSession() should not be called statically, assuming $this from incompatible context in /home/newalute/public_html/libraries/joomla/factory.php on line 163

Strict Standards: Non-static method JFactory::getConfig() should not be called statically, assuming $this from incompatible context in /home/newalute/public_html/libraries/joomla/document/html/renderer/module.php on line 64

Strict Standards: Non-static method JRegistryFormat::getInstance() should not be called statically, assuming $this from incompatible context in /home/newalute/public_html/libraries/joomla/registry/registry.php on line 373

Strict Standards: Non-static method JFilterInput::clean() should not be called statically, assuming $this from incompatible context in /home/newalute/public_html/libraries/joomla/registry/format.php on line 45

Strict Standards: Non-static method JModuleHelper::renderModule() should not be called statically, assuming $this from incompatible context in /home/newalute/public_html/libraries/joomla/document/html/renderer/module.php on line 84

Strict Standards: Non-static method JFactory::getConfig() should not be called statically, assuming $this from incompatible context in /home/newalute/public_html/libraries/joomla/application/application.php on line 384

Strict Standards: Non-static method JRegistryFormat::getInstance() should not be called statically, assuming $this from incompatible context in /home/newalute/public_html/libraries/joomla/registry/registry.php on line 373

Strict Standards: Non-static method JFilterInput::clean() should not be called statically, assuming $this from incompatible context in /home/newalute/public_html/libraries/joomla/registry/format.php on line 45

Strict Standards: Non-static method JFactory::getLanguage() should not be called statically, assuming $this from incompatible context in /home/newalute/public_html/libraries/joomla/application/module/helper.php on line 168

Strict Standards: Non-static method JRegistryFormat::getInstance() should not be called statically, assuming $this from incompatible context in /home/newalute/public_html/libraries/joomla/registry/registry.php on line 373

Strict Standards: Non-static method JFilterInput::clean() should not be called statically, assuming $this from incompatible context in /home/newalute/public_html/libraries/joomla/registry/format.php on line 45

Strict Standards: Non-static method JRequest::getBool() should not be called statically, assuming $this from incompatible context in /home/newalute/public_html/libraries/joomla/application/module/helper.php on line 199

Strict Standards: Non-static method JRequest::getVar() should not be called statically, assuming $this from incompatible context in /home/newalute/public_html/libraries/joomla/environment/request.php on line 217

Strict Standards: Non-static method JRequest::_cleanVar() should not be called statically, assuming $this from incompatible context in /home/newalute/public_html/libraries/joomla/environment/request.php on line 151

Strict Standards: Non-static method JFilterInput::getInstance() should not be called statically, assuming $this from incompatible context in /home/newalute/public_html/libraries/joomla/environment/request.php on line 577

Strict Standards: Non-static method JUtility::parseAttributes() should not be called statically, assuming $this from incompatible context in /home/newalute/public_html/libraries/joomla/document/html/html.php on line 382

Strict Standards: Non-static method JModuleHelper::getModules() should not be called statically, assuming $this from incompatible context in /home/newalute/public_html/libraries/joomla/document/html/renderer/modules.php on line 40

Strict Standards: Non-static method JModuleHelper::_load() should not be called statically, assuming $this from incompatible context in /home/newalute/public_html/libraries/joomla/application/module/helper.php on line 88

Strict Standards: Non-static method JFactory::getUser() should not be called statically, assuming $this from incompatible context in /home/newalute/public_html/libraries/joomla/document/html/renderer/module.php on line 63

Strict Standards: Non-static method JLoader::import() should not be called statically in /home/newalute/public_html/libraries/loader.php on line 186

Strict Standards: Non-static method JFactory::getSession() should not be called statically, assuming $this from incompatible context in /home/newalute/public_html/libraries/joomla/factory.php on line 163

Strict Standards: Non-static method JFactory::getConfig() should not be called statically, assuming $this from incompatible context in /home/newalute/public_html/libraries/joomla/document/html/renderer/module.php on line 64

Strict Standards: Non-static method JRegistryFormat::getInstance() should not be called statically, assuming $this from incompatible context in /home/newalute/public_html/libraries/joomla/registry/registry.php on line 373

Strict Standards: Non-static method JFilterInput::clean() should not be called statically, assuming $this from incompatible context in /home/newalute/public_html/libraries/joomla/registry/format.php on line 45

Strict Standards: Non-static method JModuleHelper::renderModule() should not be called statically, assuming $this from incompatible context in /home/newalute/public_html/libraries/joomla/document/html/renderer/module.php on line 84

Strict Standards: Non-static method JFactory::getConfig() should not be called statically, assuming $this from incompatible context in /home/newalute/public_html/libraries/joomla/application/application.php on line 384

Strict Standards: Non-static method JRegistryFormat::getInstance() should not be called statically, assuming $this from incompatible context in /home/newalute/public_html/libraries/joomla/registry/registry.php on line 373

Strict Standards: Non-static method JFilterInput::clean() should not be called statically, assuming $this from incompatible context in /home/newalute/public_html/libraries/joomla/registry/format.php on line 45

Strict Standards: Non-static method JRequest::getBool() should not be called statically, assuming $this from incompatible context in /home/newalute/public_html/libraries/joomla/application/module/helper.php on line 199

Strict Standards: Non-static method JRequest::getVar() should not be called statically, assuming $this from incompatible context in /home/newalute/public_html/libraries/joomla/environment/request.php on line 217

Strict Standards: Non-static method JRequest::_cleanVar() should not be called statically, assuming $this from incompatible context in /home/newalute/public_html/libraries/joomla/environment/request.php on line 151

Strict Standards: Non-static method JFilterInput::getInstance() should not be called statically, assuming $this from incompatible context in /home/newalute/public_html/libraries/joomla/environment/request.php on line 577

Strict Standards: Non-static method JFactory::getUser() should not be called statically, assuming $this from incompatible context in /home/newalute/public_html/libraries/joomla/document/html/renderer/module.php on line 63

Strict Standards: Non-static method JLoader::import() should not be called statically in /home/newalute/public_html/libraries/loader.php on line 186

Strict Standards: Non-static method JFactory::getSession() should not be called statically, assuming $this from incompatible context in /home/newalute/public_html/libraries/joomla/factory.php on line 163

Strict Standards: Non-static method JFactory::getConfig() should not be called statically, assuming $this from incompatible context in /home/newalute/public_html/libraries/joomla/document/html/renderer/module.php on line 64

Strict Standards: Non-static method JRegistryFormat::getInstance() should not be called statically, assuming $this from incompatible context in /home/newalute/public_html/libraries/joomla/registry/registry.php on line 373

Strict Standards: Non-static method JFilterInput::clean() should not be called statically, assuming $this from incompatible context in /home/newalute/public_html/libraries/joomla/registry/format.php on line 45

Strict Standards: Non-static method JModuleHelper::renderModule() should not be called statically, assuming $this from incompatible context in /home/newalute/public_html/libraries/joomla/document/html/renderer/module.php on line 84

Strict Standards: Non-static method JFactory::getConfig() should not be called statically, assuming $this from incompatible context in /home/newalute/public_html/libraries/joomla/application/application.php on line 384

Strict Standards: Non-static method JRegistryFormat::getInstance() should not be called statically, assuming $this from incompatible context in /home/newalute/public_html/libraries/joomla/registry/registry.php on line 373

Strict Standards: Non-static method JFilterInput::clean() should not be called statically, assuming $this from incompatible context in /home/newalute/public_html/libraries/joomla/registry/format.php on line 45

Strict Standards: Non-static method JRequest::getBool() should not be called statically, assuming $this from incompatible context in /home/newalute/public_html/libraries/joomla/application/module/helper.php on line 199

Strict Standards: Non-static method JRequest::getVar() should not be called statically, assuming $this from incompatible context in /home/newalute/public_html/libraries/joomla/environment/request.php on line 217

Strict Standards: Non-static method JRequest::_cleanVar() should not be called statically, assuming $this from incompatible context in /home/newalute/public_html/libraries/joomla/environment/request.php on line 151

Strict Standards: Non-static method JFilterInput::getInstance() should not be called statically, assuming $this from incompatible context in /home/newalute/public_html/libraries/joomla/environment/request.php on line 577

Strict Standards: Non-static method JUtility::parseAttributes() should not be called statically, assuming $this from incompatible context in /home/newalute/public_html/libraries/joomla/document/html/html.php on line 382

Strict Standards: Non-static method JModuleHelper::getModules() should not be called statically, assuming $this from incompatible context in /home/newalute/public_html/libraries/joomla/document/html/renderer/modules.php on line 40

Strict Standards: Non-static method JModuleHelper::_load() should not be called statically, assuming $this from incompatible context in /home/newalute/public_html/libraries/joomla/application/module/helper.php on line 88

Strict Standards: Non-static method JFactory::getUser() should not be called statically, assuming $this from incompatible context in /home/newalute/public_html/libraries/joomla/document/html/renderer/module.php on line 63

Strict Standards: Non-static method JLoader::import() should not be called statically in /home/newalute/public_html/libraries/loader.php on line 186

Strict Standards: Non-static method JFactory::getSession() should not be called statically, assuming $this from incompatible context in /home/newalute/public_html/libraries/joomla/factory.php on line 163

Strict Standards: Non-static method JFactory::getConfig() should not be called statically, assuming $this from incompatible context in /home/newalute/public_html/libraries/joomla/document/html/renderer/module.php on line 64

Strict Standards: Non-static method JRegistryFormat::getInstance() should not be called statically, assuming $this from incompatible context in /home/newalute/public_html/libraries/joomla/registry/registry.php on line 373

Strict Standards: Non-static method JFilterInput::clean() should not be called statically, assuming $this from incompatible context in /home/newalute/public_html/libraries/joomla/registry/format.php on line 45

Strict Standards: Non-static method JModuleHelper::renderModule() should not be called statically, assuming $this from incompatible context in /home/newalute/public_html/libraries/joomla/document/html/renderer/module.php on line 84

Strict Standards: Non-static method JFactory::getConfig() should not be called statically, assuming $this from incompatible context in /home/newalute/public_html/libraries/joomla/application/application.php on line 384

Strict Standards: Non-static method JRegistryFormat::getInstance() should not be called statically, assuming $this from incompatible context in /home/newalute/public_html/libraries/joomla/registry/registry.php on line 373

Strict Standards: Non-static method JFilterInput::clean() should not be called statically, assuming $this from incompatible context in /home/newalute/public_html/libraries/joomla/registry/format.php on line 45

Strict Standards: Non-static method JRequest::getBool() should not be called statically, assuming $this from incompatible context in /home/newalute/public_html/libraries/joomla/application/module/helper.php on line 199

Strict Standards: Non-static method JRequest::getVar() should not be called statically, assuming $this from incompatible context in /home/newalute/public_html/libraries/joomla/environment/request.php on line 217

Strict Standards: Non-static method JRequest::_cleanVar() should not be called statically, assuming $this from incompatible context in /home/newalute/public_html/libraries/joomla/environment/request.php on line 151

Strict Standards: Non-static method JFilterInput::getInstance() should not be called statically, assuming $this from incompatible context in /home/newalute/public_html/libraries/joomla/environment/request.php on line 577

Strict Standards: Non-static method JUtility::parseAttributes() should not be called statically, assuming $this from incompatible context in /home/newalute/public_html/libraries/joomla/document/html/html.php on line 382

Strict Standards: Non-static method JModuleHelper::getModules() should not be called statically, assuming $this from incompatible context in /home/newalute/public_html/libraries/joomla/document/html/renderer/modules.php on line 40

Strict Standards: Non-static method JModuleHelper::_load() should not be called statically, assuming $this from incompatible context in /home/newalute/public_html/libraries/joomla/application/module/helper.php on line 88

Strict Standards: Non-static method JFactory::getUser() should not be called statically, assuming $this from incompatible context in /home/newalute/public_html/libraries/joomla/document/html/renderer/module.php on line 63

Strict Standards: Non-static method JLoader::import() should not be called statically in /home/newalute/public_html/libraries/loader.php on line 186

Strict Standards: Non-static method JFactory::getSession() should not be called statically, assuming $this from incompatible context in /home/newalute/public_html/libraries/joomla/factory.php on line 163

Strict Standards: Non-static method JFactory::getConfig() should not be called statically, assuming $this from incompatible context in /home/newalute/public_html/libraries/joomla/document/html/renderer/module.php on line 64

Strict Standards: Non-static method JRegistryFormat::getInstance() should not be called statically, assuming $this from incompatible context in /home/newalute/public_html/libraries/joomla/registry/registry.php on line 373

Strict Standards: Non-static method JFilterInput::clean() should not be called statically, assuming $this from incompatible context in /home/newalute/public_html/libraries/joomla/registry/format.php on line 45

Strict Standards: Non-static method JModuleHelper::renderModule() should not be called statically, assuming $this from incompatible context in /home/newalute/public_html/libraries/joomla/document/html/renderer/module.php on line 84

Strict Standards: Non-static method JFactory::getConfig() should not be called statically, assuming $this from incompatible context in /home/newalute/public_html/libraries/joomla/application/application.php on line 384

Strict Standards: Non-static method JRegistryFormat::getInstance() should not be called statically, assuming $this from incompatible context in /home/newalute/public_html/libraries/joomla/registry/registry.php on line 373

Strict Standards: Non-static method JFilterInput::clean() should not be called statically, assuming $this from incompatible context in /home/newalute/public_html/libraries/joomla/registry/format.php on line 45

Strict Standards: Non-static method JFactory::getLanguage() should not be called statically, assuming $this from incompatible context in /home/newalute/public_html/libraries/joomla/application/module/helper.php on line 168

Strict Standards: Non-static method JRegistryFormat::getInstance() should not be called statically, assuming $this from incompatible context in /home/newalute/public_html/libraries/joomla/registry/registry.php on line 373

Strict Standards: Non-static method JFilterInput::clean() should not be called statically, assuming $this from incompatible context in /home/newalute/public_html/libraries/joomla/registry/format.php on line 45

Strict Standards: Non-static method JRequest::getBool() should not be called statically, assuming $this from incompatible context in /home/newalute/public_html/libraries/joomla/application/module/helper.php on line 199

Strict Standards: Non-static method JRequest::getVar() should not be called statically, assuming $this from incompatible context in /home/newalute/public_html/libraries/joomla/environment/request.php on line 217

Strict Standards: Non-static method JRequest::_cleanVar() should not be called statically, assuming $this from incompatible context in /home/newalute/public_html/libraries/joomla/environment/request.php on line 151

Strict Standards: Non-static method JFilterInput::getInstance() should not be called statically, assuming $this from incompatible context in /home/newalute/public_html/libraries/joomla/environment/request.php on line 577

Strict Standards: Non-static method JUtility::parseAttributes() should not be called statically, assuming $this from incompatible context in /home/newalute/public_html/libraries/joomla/document/html/html.php on line 382

Strict Standards: Non-static method JModuleHelper::getModules() should not be called statically, assuming $this from incompatible context in /home/newalute/public_html/libraries/joomla/document/html/renderer/modules.php on line 40

Strict Standards: Non-static method JModuleHelper::_load() should not be called statically, assuming $this from incompatible context in /home/newalute/public_html/libraries/joomla/application/module/helper.php on line 88

Strict Standards: Non-static method JFactory::getUser() should not be called statically, assuming $this from incompatible context in /home/newalute/public_html/libraries/joomla/document/html/renderer/module.php on line 63

Strict Standards: Non-static method JLoader::import() should not be called statically in /home/newalute/public_html/libraries/loader.php on line 186

Strict Standards: Non-static method JFactory::getSession() should not be called statically, assuming $this from incompatible context in /home/newalute/public_html/libraries/joomla/factory.php on line 163

Strict Standards: Non-static method JFactory::getConfig() should not be called statically, assuming $this from incompatible context in /home/newalute/public_html/libraries/joomla/document/html/renderer/module.php on line 64

Strict Standards: Non-static method JRegistryFormat::getInstance() should not be called statically, assuming $this from incompatible context in /home/newalute/public_html/libraries/joomla/registry/registry.php on line 373

Strict Standards: Non-static method JFilterInput::clean() should not be called statically, assuming $this from incompatible context in /home/newalute/public_html/libraries/joomla/registry/format.php on line 45

Strict Standards: Non-static method JModuleHelper::renderModule() should not be called statically, assuming $this from incompatible context in /home/newalute/public_html/libraries/joomla/document/html/renderer/module.php on line 84

Strict Standards: Non-static method JFactory::getConfig() should not be called statically, assuming $this from incompatible context in /home/newalute/public_html/libraries/joomla/application/application.php on line 384

Strict Standards: Non-static method JRegistryFormat::getInstance() should not be called statically, assuming $this from incompatible context in /home/newalute/public_html/libraries/joomla/registry/registry.php on line 373

Strict Standards: Non-static method JFilterInput::clean() should not be called statically, assuming $this from incompatible context in /home/newalute/public_html/libraries/joomla/registry/format.php on line 45

Strict Standards: Non-static method JRequest::getBool() should not be called statically, assuming $this from incompatible context in /home/newalute/public_html/libraries/joomla/application/module/helper.php on line 199

Strict Standards: Non-static method JRequest::getVar() should not be called statically, assuming $this from incompatible context in /home/newalute/public_html/libraries/joomla/environment/request.php on line 217

Strict Standards: Non-static method JRequest::_cleanVar() should not be called statically, assuming $this from incompatible context in /home/newalute/public_html/libraries/joomla/environment/request.php on line 151

Strict Standards: Non-static method JFilterInput::getInstance() should not be called statically, assuming $this from incompatible context in /home/newalute/public_html/libraries/joomla/environment/request.php on line 577

Strict Standards: Non-static method JUtility::parseAttributes() should not be called statically, assuming $this from incompatible context in /home/newalute/public_html/libraries/joomla/document/html/html.php on line 382

Strict Standards: Non-static method JModuleHelper::getModules() should not be called statically, assuming $this from incompatible context in /home/newalute/public_html/libraries/joomla/document/html/renderer/modules.php on line 40

Strict Standards: Non-static method JModuleHelper::_load() should not be called statically, assuming $this from incompatible context in /home/newalute/public_html/libraries/joomla/application/module/helper.php on line 88

Strict Standards: Non-static method JFactory::getUser() should not be called statically, assuming $this from incompatible context in /home/newalute/public_html/libraries/joomla/document/html/renderer/module.php on line 63

Strict Standards: Non-static method JLoader::import() should not be called statically in /home/newalute/public_html/libraries/loader.php on line 186

Strict Standards: Non-static method JFactory::getSession() should not be called statically, assuming $this from incompatible context in /home/newalute/public_html/libraries/joomla/factory.php on line 163

Strict Standards: Non-static method JFactory::getConfig() should not be called statically, assuming $this from incompatible context in /home/newalute/public_html/libraries/joomla/document/html/renderer/module.php on line 64

Strict Standards: Non-static method JRegistryFormat::getInstance() should not be called statically, assuming $this from incompatible context in /home/newalute/public_html/libraries/joomla/registry/registry.php on line 373

Strict Standards: Non-static method JFilterInput::clean() should not be called statically, assuming $this from incompatible context in /home/newalute/public_html/libraries/joomla/registry/format.php on line 45

Strict Standards: Non-static method JModuleHelper::renderModule() should not be called statically, assuming $this from incompatible context in /home/newalute/public_html/libraries/joomla/document/html/renderer/module.php on line 84

Strict Standards: Non-static method JFactory::getConfig() should not be called statically, assuming $this from incompatible context in /home/newalute/public_html/libraries/joomla/application/application.php on line 384

Strict Standards: Non-static method JRegistryFormat::getInstance() should not be called statically, assuming $this from incompatible context in /home/newalute/public_html/libraries/joomla/registry/registry.php on line 373

Strict Standards: Non-static method JFilterInput::clean() should not be called statically, assuming $this from incompatible context in /home/newalute/public_html/libraries/joomla/registry/format.php on line 45

Strict Standards: Non-static method JRequest::getBool() should not be called statically, assuming $this from incompatible context in /home/newalute/public_html/libraries/joomla/application/module/helper.php on line 199

Strict Standards: Non-static method JRequest::getVar() should not be called statically, assuming $this from incompatible context in /home/newalute/public_html/libraries/joomla/environment/request.php on line 217

Strict Standards: Non-static method JRequest::_cleanVar() should not be called statically, assuming $this from incompatible context in /home/newalute/public_html/libraries/joomla/environment/request.php on line 151

Strict Standards: Non-static method JFilterInput::getInstance() should not be called statically, assuming $this from incompatible context in /home/newalute/public_html/libraries/joomla/environment/request.php on line 577

Strict Standards: Non-static method JUtility::parseAttributes() should not be called statically, assuming $this from incompatible context in /home/newalute/public_html/libraries/joomla/document/html/html.php on line 382

Strict Standards: Non-static method JModuleHelper::getModules() should not be called statically, assuming $this from incompatible context in /home/newalute/public_html/libraries/joomla/document/html/renderer/modules.php on line 40

Strict Standards: Non-static method JModuleHelper::_load() should not be called statically, assuming $this from incompatible context in /home/newalute/public_html/libraries/joomla/application/module/helper.php on line 88

Strict Standards: Non-static method JFactory::getUser() should not be called statically, assuming $this from incompatible context in /home/newalute/public_html/libraries/joomla/document/html/renderer/module.php on line 63

Strict Standards: Non-static method JLoader::import() should not be called statically in /home/newalute/public_html/libraries/loader.php on line 186

Strict Standards: Non-static method JFactory::getSession() should not be called statically, assuming $this from incompatible context in /home/newalute/public_html/libraries/joomla/factory.php on line 163

Strict Standards: Non-static method JFactory::getConfig() should not be called statically, assuming $this from incompatible context in /home/newalute/public_html/libraries/joomla/document/html/renderer/module.php on line 64

Strict Standards: Non-static method JRegistryFormat::getInstance() should not be called statically, assuming $this from incompatible context in /home/newalute/public_html/libraries/joomla/registry/registry.php on line 373

Strict Standards: Non-static method JFilterInput::clean() should not be called statically, assuming $this from incompatible context in /home/newalute/public_html/libraries/joomla/registry/format.php on line 45

Strict Standards: Non-static method JModuleHelper::renderModule() should not be called statically, assuming $this from incompatible context in /home/newalute/public_html/libraries/joomla/document/html/renderer/module.php on line 84

Strict Standards: Non-static method JFactory::getConfig() should not be called statically, assuming $this from incompatible context in /home/newalute/public_html/libraries/joomla/application/application.php on line 384

Strict Standards: Non-static method JRegistryFormat::getInstance() should not be called statically, assuming $this from incompatible context in /home/newalute/public_html/libraries/joomla/registry/registry.php on line 373

Strict Standards: Non-static method JFilterInput::clean() should not be called statically, assuming $this from incompatible context in /home/newalute/public_html/libraries/joomla/registry/format.php on line 45

Strict Standards: Non-static method JFactory::getLanguage() should not be called statically, assuming $this from incompatible context in /home/newalute/public_html/libraries/joomla/application/module/helper.php on line 168

Strict Standards: Non-static method JRegistryFormat::getInstance() should not be called statically, assuming $this from incompatible context in /home/newalute/public_html/libraries/joomla/registry/registry.php on line 373

Strict Standards: Non-static method JFilterInput::clean() should not be called statically, assuming $this from incompatible context in /home/newalute/public_html/libraries/joomla/registry/format.php on line 45

Strict Standards: Non-static method JRequest::getBool() should not be called statically, assuming $this from incompatible context in /home/newalute/public_html/libraries/joomla/application/module/helper.php on line 199

Strict Standards: Non-static method JRequest::getVar() should not be called statically, assuming $this from incompatible context in /home/newalute/public_html/libraries/joomla/environment/request.php on line 217

Strict Standards: Non-static method JRequest::_cleanVar() should not be called statically, assuming $this from incompatible context in /home/newalute/public_html/libraries/joomla/environment/request.php on line 151

Strict Standards: Non-static method JFilterInput::getInstance() should not be called statically, assuming $this from incompatible context in /home/newalute/public_html/libraries/joomla/environment/request.php on line 577

Strict Standards: Non-static method JUtility::parseAttributes() should not be called statically, assuming $this from incompatible context in /home/newalute/public_html/libraries/joomla/document/html/html.php on line 382

Strict Standards: Non-static method JModuleHelper::getModules() should not be called statically, assuming $this from incompatible context in /home/newalute/public_html/libraries/joomla/document/html/renderer/modules.php on line 40

Strict Standards: Non-static method JModuleHelper::_load() should not be called statically, assuming $this from incompatible context in /home/newalute/public_html/libraries/joomla/application/module/helper.php on line 88

Strict Standards: Non-static method JFactory::getUser() should not be called statically, assuming $this from incompatible context in /home/newalute/public_html/libraries/joomla/document/html/renderer/module.php on line 63

Strict Standards: Non-static method JLoader::import() should not be called statically in /home/newalute/public_html/libraries/loader.php on line 186

Strict Standards: Non-static method JFactory::getSession() should not be called statically, assuming $this from incompatible context in /home/newalute/public_html/libraries/joomla/factory.php on line 163

Strict Standards: Non-static method JFactory::getConfig() should not be called statically, assuming $this from incompatible context in /home/newalute/public_html/libraries/joomla/document/html/renderer/module.php on line 64

Strict Standards: Non-static method JRegistryFormat::getInstance() should not be called statically, assuming $this from incompatible context in /home/newalute/public_html/libraries/joomla/registry/registry.php on line 373

Strict Standards: Non-static method JFilterInput::clean() should not be called statically, assuming $this from incompatible context in /home/newalute/public_html/libraries/joomla/registry/format.php on line 45

Strict Standards: Non-static method JModuleHelper::renderModule() should not be called statically, assuming $this from incompatible context in /home/newalute/public_html/libraries/joomla/document/html/renderer/module.php on line 84

Strict Standards: Non-static method JFactory::getConfig() should not be called statically, assuming $this from incompatible context in /home/newalute/public_html/libraries/joomla/application/application.php on line 384

Strict Standards: Non-static method JRegistryFormat::getInstance() should not be called statically, assuming $this from incompatible context in /home/newalute/public_html/libraries/joomla/registry/registry.php on line 373

Strict Standards: Non-static method JFilterInput::clean() should not be called statically, assuming $this from incompatible context in /home/newalute/public_html/libraries/joomla/registry/format.php on line 45

Strict Standards: Non-static method JFactory::getLanguage() should not be called statically, assuming $this from incompatible context in /home/newalute/public_html/libraries/joomla/application/module/helper.php on line 168

Strict Standards: Non-static method JRequest::getBool() should not be called statically, assuming $this from incompatible context in /home/newalute/public_html/libraries/joomla/application/module/helper.php on line 199

Strict Standards: Non-static method JRequest::getVar() should not be called statically, assuming $this from incompatible context in /home/newalute/public_html/libraries/joomla/environment/request.php on line 217

Strict Standards: Non-static method JRequest::_cleanVar() should not be called statically, assuming $this from incompatible context in /home/newalute/public_html/libraries/joomla/environment/request.php on line 151

Strict Standards: Non-static method JFilterInput::getInstance() should not be called statically, assuming $this from incompatible context in /home/newalute/public_html/libraries/joomla/environment/request.php on line 577

Strict Standards: Non-static method JUtility::parseAttributes() should not be called statically, assuming $this from incompatible context in /home/newalute/public_html/libraries/joomla/document/html/html.php on line 382

Strict Standards: Non-static method JLoader::load() should not be called statically in /home/newalute/public_html/libraries/loader.php on line 161

Strict Standards: Non-static method JLoader::register() should not be called statically in /home/newalute/public_html/libraries/loader.php on line 138

Strict Standards: Non-static method JLoader::load() should not be called statically in /home/newalute/public_html/libraries/loader.php on line 161

Strict Standards: Non-static method JLoader::register() should not be called statically in /home/newalute/public_html/libraries/loader.php on line 138

Strict Standards: Non-static method JResponse::setHeader() should not be called statically, assuming $this from incompatible context in /home/newalute/public_html/libraries/joomla/document/document.php on line 776

Strict Standards: Non-static method JResponse::setHeader() should not be called statically, assuming $this from incompatible context in /home/newalute/public_html/libraries/joomla/document/document.php on line 780

Strict Standards: Non-static method JResponse::setBody() should not be called statically, assuming $this from incompatible context in /home/newalute/public_html/includes/application.php on line 175

Strict Standards: Non-static method JDispatcher::getInstance() should not be called statically, assuming $this from incompatible context in /home/newalute/public_html/libraries/joomla/application/application.php on line 501

Strict Standards: Non-static method JRequest::getVar() should not be called statically, assuming $this from incompatible context in /home/newalute/public_html/plugins/system/S5FlexMenu.php on line 70

Strict Standards: Non-static method JRequest::_cleanVar() should not be called statically, assuming $this from incompatible context in /home/newalute/public_html/libraries/joomla/environment/request.php on line 134

Strict Standards: Non-static method JFilterInput::getInstance() should not be called statically, assuming $this from incompatible context in /home/newalute/public_html/libraries/joomla/environment/request.php on line 577

Strict Standards: Non-static method JRequest::getVar() should not be called statically, assuming $this from incompatible context in /home/newalute/public_html/plugins/system/S5FlexMenu.php on line 91

Strict Standards: Non-static method JRequest::_cleanVar() should not be called statically, assuming $this from incompatible context in /home/newalute/public_html/libraries/joomla/environment/request.php on line 134

Strict Standards: Non-static method JFilterInput::getInstance() should not be called statically, assuming $this from incompatible context in /home/newalute/public_html/libraries/joomla/environment/request.php on line 577

Strict Standards: Non-static method JFactory::getApplication() should not be called statically, assuming $this from incompatible context in /home/newalute/public_html/plugins/system/plugin_googlemap2.php on line 245

Strict Standards: Non-static method JResponse::getBody() should not be called statically, assuming $this from incompatible context in /home/newalute/public_html/plugins/system/plugin_googlemap2.php on line 254

Strict Standards: Non-static method JRequest::getVar() should not be called statically, assuming $this from incompatible context in /home/newalute/public_html/plugins/system/plugin_googlemap2_helper.php on line 82

Strict Standards: Non-static method JURI::base() should not be called statically, assuming $this from incompatible context in /home/newalute/public_html/plugins/system/plugin_googlemap2_helper.php on line 86

Strict Standards: Non-static method JURI::base() should not be called statically, assuming $this from incompatible context in /home/newalute/public_html/plugins/system/plugin_googlemap2_helper.php on line 88

Strict Standards: Non-static method JFactory::getLanguage() should not be called statically, assuming $this from incompatible context in /home/newalute/public_html/plugins/system/plugin_googlemap2_helper.php on line 98

Strict Standards: Non-static method JRegistryFormat::getInstance() should not be called statically, assuming $this from incompatible context in /home/newalute/public_html/libraries/joomla/registry/registry.php on line 373

Strict Standards: Non-static method JFilterInput::clean() should not be called statically, assuming $this from incompatible context in /home/newalute/public_html/libraries/joomla/registry/format.php on line 45

Strict Standards: Non-static method JText::_() should not be called statically, assuming $this from incompatible context in /home/newalute/public_html/plugins/system/plugin_googlemap2_helper.php on line 101

Strict Standards: Non-static method JFactory::getLanguage() should not be called statically, assuming $this from incompatible context in /home/newalute/public_html/libraries/joomla/methods.php on line 120

Strict Standards: Non-static method JLoader::import() should not be called statically in /home/newalute/public_html/libraries/loader.php on line 186

Strict Standards: Non-static method JResponse::setBody() should not be called statically, assuming $this from incompatible context in /home/newalute/public_html/plugins/system/plugin_googlemap2.php on line 276

Strict Standards: Non-static method JFactory::getApplication() should not be called statically, assuming $this from incompatible context in /home/newalute/public_html/plugins/system/sef.php on line 47

Strict Standards: Non-static method JURI::base() should not be called statically, assuming $this from incompatible context in /home/newalute/public_html/plugins/system/sef.php on line 54

Strict Standards: Non-static method JResponse::getBody() should not be called statically, assuming $this from incompatible context in /home/newalute/public_html/plugins/system/sef.php on line 55

Strict Standards: Non-static method JFactory::getEditor() should not be called statically, assuming $this from incompatible context in /home/newalute/public_html/plugins/system/sef.php on line 58

Strict Standards: Non-static method JLoader::import() should not be called statically in /home/newalute/public_html/libraries/loader.php on line 186

Strict Standards: Non-static method JLoader::register() should not be called statically in /home/newalute/public_html/libraries/loader.php on line 71

Strict Standards: Non-static method JFactory::getConfig() should not be called statically, assuming $this from incompatible context in /home/newalute/public_html/libraries/joomla/factory.php on line 383

Strict Standards: Non-static method JLoader::load() should not be called statically in /home/newalute/public_html/libraries/loader.php on line 161

Strict Standards: Non-static method JLoader::register() should not be called statically in /home/newalute/public_html/libraries/loader.php on line 138

Strict Standards: Non-static method JLoader::import() should not be called statically in /home/newalute/public_html/libraries/loader.php on line 186

Strict Standards: Non-static method JEditor::getInstance() should not be called statically, assuming $this from incompatible context in /home/newalute/public_html/libraries/joomla/factory.php on line 387

Strict Standards: Non-static method JResponse::setBody() should not be called statically, assuming $this from incompatible context in /home/newalute/public_html/plugins/system/sef.php on line 104

Strict Standards: Non-static method JFactory::getConfig() should not be called statically, assuming $this from incompatible context in /home/newalute/public_html/libraries/joomla/application/application.php on line 384

Strict Standards: Non-static method JResponse::toString() should not be called statically in /home/newalute/public_html/index.php on line 88

Strict Standards: Non-static method JResponse::getBody() should not be called statically in /home/newalute/public_html/libraries/joomla/environment/response.php on line 190

Strict Standards: Non-static method JResponse::allowCache() should not be called statically in /home/newalute/public_html/libraries/joomla/environment/response.php on line 197

Strict Standards: Non-static method JResponse::setHeader() should not be called statically in /home/newalute/public_html/libraries/joomla/environment/response.php on line 199

Strict Standards: Non-static method JResponse::setHeader() should not be called statically in /home/newalute/public_html/libraries/joomla/environment/response.php on line 200

Strict Standards: Non-static method JResponse::setHeader() should not be called statically in /home/newalute/public_html/libraries/joomla/environment/response.php on line 201

Strict Standards: Non-static method JResponse::setHeader() should not be called statically in /home/newalute/public_html/libraries/joomla/environment/response.php on line 202

Strict Standards: Non-static method JResponse::setHeader() should not be called statically in /home/newalute/public_html/libraries/joomla/environment/response.php on line 203

Strict Standards: Non-static method JResponse::sendHeaders() should not be called statically in /home/newalute/public_html/libraries/joomla/environment/response.php on line 206

Strict Standards: Non-static method JFactory::getLanguage() should not be called statically, assuming $this from incompatible context in /home/newalute/public_html/templates/callie_rush/vertex/cms_core_functions.php on line 4

Strict Standards: Non-static method JFactory::getUser() should not be called statically, assuming $this from incompatible context in /home/newalute/public_html/templates/callie_rush/vertex/cms_core_functions.php on line 8

Strict Standards: Non-static method JLoader::import() should not be called statically in /home/newalute/public_html/libraries/loader.php on line 186

Strict Standards: Non-static method JFactory::getSession() should not be called statically, assuming $this from incompatible context in /home/newalute/public_html/libraries/joomla/factory.php on line 163

Our

Products & Services

Popular
ALUMINIUM PANTRY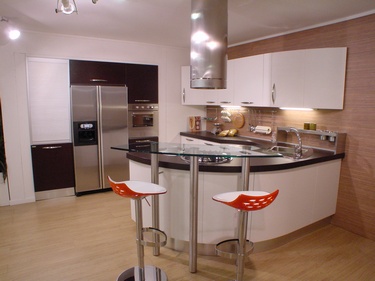 Houses,Business Establishments, and large housing projects
TEMPERED GLASS
Tempered glass is one of two kinds of safety glass regularly used in applications in which standard glass could pose a potential dangert family.
STEEL ROOFING
Roofing

a building or home structure is not a matter that should be taken lightly. A roof covers a building or home structure, protecting any belongings found within. that you need.
STEEL WORKS
Steelworkers are a type of construction worker who are responsible for fabricating and erecting steel building components
STAINLESS STEEL HAND RAILINGS
We presents Stainless Steel Modular Railing Systems for architectural railing applications on the interior & exterior
CEILING SYSTEMS & CANOPIES
A ceiling is an overhead interior surface that covers the upper limit of a room. It is generally not a structural element, but a finished surface concealing the underside of the floor or roof structure above.
Join

With Our Facebook Page
Strict Standards
: Non-static method JFactory::getLanguage() should not be called statically, assuming $this from incompatible context in
/home/newalute/public_html/modules/mod_CustomFacebookWidget/mod_CustomFacebookWidget.php
on line
15
Strict Standards
: Non-static method JModuleHelper::getLayoutPath() should not be called statically, assuming $this from incompatible context in
/home/newalute/public_html/modules/mod_CustomFacebookWidget/mod_CustomFacebookWidget.php
on line
27
Head Office & Stores
No:56/7,Kandy Road,Nittambuwa,Srilanka
Tel: +94 033 493 3745-7
Tel: +94 033 493 4388
Email:
info@newalutecaluminium.com
sales@mewalutecaluminium.com
md@mewalutecaluminium.com
--------------------------------------------------------------
Shore Room
39/1,Kandy Road,Nittambuwa,Srilanka
Tel : +94 033 493 3745
Fax: +94 033 229 6145
Mobile: 077-7514749

Strict Standards: Non-static method modLatestNewsHelper::getList() should not be called statically, assuming $this from incompatible context in /home/newalute/public_html/modules/mod_latestnews/mod_latestnews.php on line 20

Strict Standards: Non-static method JFactory::getDBO() should not be called statically, assuming $this from incompatible context in /home/newalute/public_html/modules/mod_latestnews/helper.php on line 25

Strict Standards: Non-static method JFactory::getUser() should not be called statically, assuming $this from incompatible context in /home/newalute/public_html/modules/mod_latestnews/helper.php on line 26

Strict Standards: Non-static method JLoader::import() should not be called statically in /home/newalute/public_html/libraries/loader.php on line 186

Strict Standards: Non-static method JFactory::getSession() should not be called statically, assuming $this from incompatible context in /home/newalute/public_html/libraries/joomla/factory.php on line 163

Strict Standards: Non-static method JComponentHelper::getParams() should not be called statically, assuming $this from incompatible context in /home/newalute/public_html/modules/mod_latestnews/helper.php on line 35

Strict Standards: Non-static method JFactory::getDate() should not be called statically, assuming $this from incompatible context in /home/newalute/public_html/modules/mod_latestnews/helper.php on line 40

Strict Standards: Non-static method JLoader::import() should not be called statically in /home/newalute/public_html/libraries/loader.php on line 186

Strict Standards: Non-static method JFactory::getLanguage() should not be called statically, assuming $this from incompatible context in /home/newalute/public_html/libraries/joomla/factory.php on line 427

Strict Standards: Non-static method JArrayHelper::toInteger() should not be called statically, assuming $this from incompatible context in /home/newalute/public_html/modules/mod_latestnews/helper.php on line 74

Strict Standards: Non-static method JArrayHelper::toInteger() should not be called statically, assuming $this from incompatible context in /home/newalute/public_html/modules/mod_latestnews/helper.php on line 80

Strict Standards: Non-static method JRoute::_() should not be called statically, assuming $this from incompatible context in /home/newalute/public_html/modules/mod_latestnews/helper.php on line 109

Strict Standards: Non-static method ContentHelperRoute::getArticleRoute() should not be called statically, assuming $this from incompatible context in /home/newalute/public_html/modules/mod_latestnews/helper.php on line 109

Strict Standards: Non-static method ContentHelperRoute::_findItem() should not be called statically, assuming $this from incompatible context in /home/newalute/public_html/components/com_content/helpers/route.php on line 49

Strict Standards: Non-static method JComponentHelper::getComponent() should not be called statically, assuming $this from incompatible context in /home/newalute/public_html/components/com_content/helpers/route.php on line 97

Strict Standards: Non-static method JComponentHelper::_load() should not be called statically, assuming $this from incompatible context in /home/newalute/public_html/libraries/joomla/application/component/helper.php on line 39

Strict Standards: Non-static method JApplication::getMenu() should not be called statically, assuming $this from incompatible context in /home/newalute/public_html/components/com_content/helpers/route.php on line 99

Strict Standards: Non-static method JLoader::import() should not be called statically in /home/newalute/public_html/libraries/loader.php on line 186

Strict Standards: Non-static method JMenu::getInstance() should not be called statically, assuming $this from incompatible context in /home/newalute/public_html/libraries/joomla/application/application.php on line 707

Strict Standards: Non-static method JError::isError() should not be called statically, assuming $this from incompatible context in /home/newalute/public_html/libraries/joomla/application/application.php on line 708

Strict Standards: Non-static method JFactory::getApplication() should not be called statically, assuming $this from incompatible context in /home/newalute/public_html/libraries/joomla/methods.php on line 41

Strict Standards: Non-static method JFactory::getConfig() should not be called statically, assuming $this from incompatible context in /home/newalute/public_html/includes/application.php on line 378

Strict Standards: Non-static method JLoader::import() should not be called statically in /home/newalute/public_html/libraries/loader.php on line 186

Strict Standards: Non-static method JRouter::getInstance() should not be called statically, assuming $this from incompatible context in /home/newalute/public_html/libraries/joomla/application/application.php on line 661

Strict Standards: Non-static method JError::isError() should not be called statically, assuming $this from incompatible context in /home/newalute/public_html/libraries/joomla/application/application.php on line 662

Strict Standards: Non-static method JSite::getMenu() should not be called statically, assuming $this from incompatible context in /home/newalute/public_html/includes/router.php on line 419

Strict Standards: Non-static method JApplication::getMenu() should not be called statically, assuming $this from incompatible context in /home/newalute/public_html/includes/application.php on line 351

Strict Standards: Non-static method JLoader::import() should not be called statically in /home/newalute/public_html/libraries/loader.php on line 186

Strict Standards: Non-static method JMenu::getInstance() should not be called statically, assuming $this from incompatible context in /home/newalute/public_html/libraries/joomla/application/application.php on line 707

Strict Standards: Non-static method JError::isError() should not be called statically, assuming $this from incompatible context in /home/newalute/public_html/libraries/joomla/application/application.php on line 708

Strict Standards: Non-static method JFactory::getApplication() should not be called statically, assuming $this from incompatible context in /home/newalute/public_html/includes/router.php on line 401

Strict Standards: Non-static method JSite::getMenu() should not be called statically, assuming $this from incompatible context in /home/newalute/public_html/includes/router.php on line 295

Strict Standards: Non-static method JApplication::getMenu() should not be called statically, assuming $this from incompatible context in /home/newalute/public_html/includes/application.php on line 351

Strict Standards: Non-static method JLoader::import() should not be called statically in /home/newalute/public_html/libraries/loader.php on line 186

Strict Standards: Non-static method JMenu::getInstance() should not be called statically, assuming $this from incompatible context in /home/newalute/public_html/libraries/joomla/application/application.php on line 707

Strict Standards: Non-static method JError::isError() should not be called statically, assuming $this from incompatible context in /home/newalute/public_html/libraries/joomla/application/application.php on line 708

Strict Standards: Non-static method JSite::getMenu() should not be called statically in /home/newalute/public_html/components/com_content/router.php on line 19

Strict Standards: Non-static method JApplication::getMenu() should not be called statically in /home/newalute/public_html/includes/application.php on line 351

Strict Standards: Non-static method JLoader::import() should not be called statically in /home/newalute/public_html/libraries/loader.php on line 186

Strict Standards: Non-static method JMenu::getInstance() should not be called statically in /home/newalute/public_html/libraries/joomla/application/application.php on line 707

Strict Standards: Non-static method JError::isError() should not be called statically in /home/newalute/public_html/libraries/joomla/application/application.php on line 708

Strict Standards: Non-static method JFactory::getApplication() should not be called statically, assuming $this from incompatible context in /home/newalute/public_html/includes/router.php on line 90

Strict Standards: Non-static method JFactory::getConfig() should not be called statically, assuming $this from incompatible context in /home/newalute/public_html/libraries/joomla/application/application.php on line 384

Strict Standards: Non-static method JFactory::getConfig() should not be called statically, assuming $this from incompatible context in /home/newalute/public_html/libraries/joomla/application/application.php on line 384

Strict Standards: Non-static method JURI::base() should not be called statically, assuming $this from incompatible context in /home/newalute/public_html/includes/router.php on line 109

Warning: Creating default object from empty value in /home/newalute/public_html/modules/mod_latestnews/helper.php on line 109

Strict Standards: Non-static method JRoute::_() should not be called statically, assuming $this from incompatible context in /home/newalute/public_html/modules/mod_latestnews/helper.php on line 109

Strict Standards: Non-static method ContentHelperRoute::getArticleRoute() should not be called statically, assuming $this from incompatible context in /home/newalute/public_html/modules/mod_latestnews/helper.php on line 109

Strict Standards: Non-static method ContentHelperRoute::_findItem() should not be called statically, assuming $this from incompatible context in /home/newalute/public_html/components/com_content/helpers/route.php on line 49

Strict Standards: Non-static method JComponentHelper::getComponent() should not be called statically, assuming $this from incompatible context in /home/newalute/public_html/components/com_content/helpers/route.php on line 97

Strict Standards: Non-static method JComponentHelper::_load() should not be called statically, assuming $this from incompatible context in /home/newalute/public_html/libraries/joomla/application/component/helper.php on line 39

Strict Standards: Non-static method JApplication::getMenu() should not be called statically, assuming $this from incompatible context in /home/newalute/public_html/components/com_content/helpers/route.php on line 99

Strict Standards: Non-static method JLoader::import() should not be called statically in /home/newalute/public_html/libraries/loader.php on line 186

Strict Standards: Non-static method JMenu::getInstance() should not be called statically, assuming $this from incompatible context in /home/newalute/public_html/libraries/joomla/application/application.php on line 707

Strict Standards: Non-static method JError::isError() should not be called statically, assuming $this from incompatible context in /home/newalute/public_html/libraries/joomla/application/application.php on line 708

Strict Standards: Non-static method JFactory::getApplication() should not be called statically, assuming $this from incompatible context in /home/newalute/public_html/libraries/joomla/methods.php on line 41

Strict Standards: Non-static method JFactory::getConfig() should not be called statically, assuming $this from incompatible context in /home/newalute/public_html/includes/application.php on line 378

Strict Standards: Non-static method JLoader::import() should not be called statically in /home/newalute/public_html/libraries/loader.php on line 186

Strict Standards: Non-static method JRouter::getInstance() should not be called statically, assuming $this from incompatible context in /home/newalute/public_html/libraries/joomla/application/application.php on line 661

Strict Standards: Non-static method JError::isError() should not be called statically, assuming $this from incompatible context in /home/newalute/public_html/libraries/joomla/application/application.php on line 662

Strict Standards: Non-static method JSite::getMenu() should not be called statically, assuming $this from incompatible context in /home/newalute/public_html/includes/router.php on line 419

Strict Standards: Non-static method JApplication::getMenu() should not be called statically, assuming $this from incompatible context in /home/newalute/public_html/includes/application.php on line 351

Strict Standards: Non-static method JLoader::import() should not be called statically in /home/newalute/public_html/libraries/loader.php on line 186

Strict Standards: Non-static method JMenu::getInstance() should not be called statically, assuming $this from incompatible context in /home/newalute/public_html/libraries/joomla/application/application.php on line 707

Strict Standards: Non-static method JError::isError() should not be called statically, assuming $this from incompatible context in /home/newalute/public_html/libraries/joomla/application/application.php on line 708

Strict Standards: Non-static method JFactory::getApplication() should not be called statically, assuming $this from incompatible context in /home/newalute/public_html/includes/router.php on line 401

Strict Standards: Non-static method JSite::getMenu() should not be called statically, assuming $this from incompatible context in /home/newalute/public_html/includes/router.php on line 295

Strict Standards: Non-static method JApplication::getMenu() should not be called statically, assuming $this from incompatible context in /home/newalute/public_html/includes/application.php on line 351

Strict Standards: Non-static method JLoader::import() should not be called statically in /home/newalute/public_html/libraries/loader.php on line 186

Strict Standards: Non-static method JMenu::getInstance() should not be called statically, assuming $this from incompatible context in /home/newalute/public_html/libraries/joomla/application/application.php on line 707

Strict Standards: Non-static method JError::isError() should not be called statically, assuming $this from incompatible context in /home/newalute/public_html/libraries/joomla/application/application.php on line 708

Strict Standards: Non-static method JSite::getMenu() should not be called statically in /home/newalute/public_html/components/com_content/router.php on line 19

Strict Standards: Non-static method JApplication::getMenu() should not be called statically in /home/newalute/public_html/includes/application.php on line 351

Strict Standards: Non-static method JLoader::import() should not be called statically in /home/newalute/public_html/libraries/loader.php on line 186

Strict Standards: Non-static method JMenu::getInstance() should not be called statically in /home/newalute/public_html/libraries/joomla/application/application.php on line 707

Strict Standards: Non-static method JError::isError() should not be called statically in /home/newalute/public_html/libraries/joomla/application/application.php on line 708

Strict Standards: Non-static method JFactory::getApplication() should not be called statically, assuming $this from incompatible context in /home/newalute/public_html/includes/router.php on line 90

Strict Standards: Non-static method JFactory::getConfig() should not be called statically, assuming $this from incompatible context in /home/newalute/public_html/libraries/joomla/application/application.php on line 384

Strict Standards: Non-static method JFactory::getConfig() should not be called statically, assuming $this from incompatible context in /home/newalute/public_html/libraries/joomla/application/application.php on line 384

Strict Standards: Non-static method JURI::base() should not be called statically, assuming $this from incompatible context in /home/newalute/public_html/includes/router.php on line 109

Warning: Creating default object from empty value in /home/newalute/public_html/modules/mod_latestnews/helper.php on line 109

Strict Standards: Non-static method JRoute::_() should not be called statically, assuming $this from incompatible context in /home/newalute/public_html/modules/mod_latestnews/helper.php on line 109

Strict Standards: Non-static method ContentHelperRoute::getArticleRoute() should not be called statically, assuming $this from incompatible context in /home/newalute/public_html/modules/mod_latestnews/helper.php on line 109

Strict Standards: Non-static method ContentHelperRoute::_findItem() should not be called statically, assuming $this from incompatible context in /home/newalute/public_html/components/com_content/helpers/route.php on line 49

Strict Standards: Non-static method JComponentHelper::getComponent() should not be called statically, assuming $this from incompatible context in /home/newalute/public_html/components/com_content/helpers/route.php on line 97

Strict Standards: Non-static method JComponentHelper::_load() should not be called statically, assuming $this from incompatible context in /home/newalute/public_html/libraries/joomla/application/component/helper.php on line 39

Strict Standards: Non-static method JApplication::getMenu() should not be called statically, assuming $this from incompatible context in /home/newalute/public_html/components/com_content/helpers/route.php on line 99

Strict Standards: Non-static method JLoader::import() should not be called statically in /home/newalute/public_html/libraries/loader.php on line 186

Strict Standards: Non-static method JMenu::getInstance() should not be called statically, assuming $this from incompatible context in /home/newalute/public_html/libraries/joomla/application/application.php on line 707

Strict Standards: Non-static method JError::isError() should not be called statically, assuming $this from incompatible context in /home/newalute/public_html/libraries/joomla/application/application.php on line 708

Strict Standards: Non-static method JFactory::getApplication() should not be called statically, assuming $this from incompatible context in /home/newalute/public_html/libraries/joomla/methods.php on line 41

Strict Standards: Non-static method JFactory::getConfig() should not be called statically, assuming $this from incompatible context in /home/newalute/public_html/includes/application.php on line 378

Strict Standards: Non-static method JLoader::import() should not be called statically in /home/newalute/public_html/libraries/loader.php on line 186

Strict Standards: Non-static method JRouter::getInstance() should not be called statically, assuming $this from incompatible context in /home/newalute/public_html/libraries/joomla/application/application.php on line 661

Strict Standards: Non-static method JError::isError() should not be called statically, assuming $this from incompatible context in /home/newalute/public_html/libraries/joomla/application/application.php on line 662

Strict Standards: Non-static method JSite::getMenu() should not be called statically, assuming $this from incompatible context in /home/newalute/public_html/includes/router.php on line 419

Strict Standards: Non-static method JApplication::getMenu() should not be called statically, assuming $this from incompatible context in /home/newalute/public_html/includes/application.php on line 351

Strict Standards: Non-static method JLoader::import() should not be called statically in /home/newalute/public_html/libraries/loader.php on line 186

Strict Standards: Non-static method JMenu::getInstance() should not be called statically, assuming $this from incompatible context in /home/newalute/public_html/libraries/joomla/application/application.php on line 707

Strict Standards: Non-static method JError::isError() should not be called statically, assuming $this from incompatible context in /home/newalute/public_html/libraries/joomla/application/application.php on line 708

Strict Standards: Non-static method JFactory::getApplication() should not be called statically, assuming $this from incompatible context in /home/newalute/public_html/includes/router.php on line 401

Strict Standards: Non-static method JSite::getMenu() should not be called statically, assuming $this from incompatible context in /home/newalute/public_html/includes/router.php on line 295

Strict Standards: Non-static method JApplication::getMenu() should not be called statically, assuming $this from incompatible context in /home/newalute/public_html/includes/application.php on line 351

Strict Standards: Non-static method JLoader::import() should not be called statically in /home/newalute/public_html/libraries/loader.php on line 186

Strict Standards: Non-static method JMenu::getInstance() should not be called statically, assuming $this from incompatible context in /home/newalute/public_html/libraries/joomla/application/application.php on line 707

Strict Standards: Non-static method JError::isError() should not be called statically, assuming $this from incompatible context in /home/newalute/public_html/libraries/joomla/application/application.php on line 708

Strict Standards: Non-static method JSite::getMenu() should not be called statically in /home/newalute/public_html/components/com_content/router.php on line 19

Strict Standards: Non-static method JApplication::getMenu() should not be called statically in /home/newalute/public_html/includes/application.php on line 351

Strict Standards: Non-static method JLoader::import() should not be called statically in /home/newalute/public_html/libraries/loader.php on line 186

Strict Standards: Non-static method JMenu::getInstance() should not be called statically in /home/newalute/public_html/libraries/joomla/application/application.php on line 707

Strict Standards: Non-static method JError::isError() should not be called statically in /home/newalute/public_html/libraries/joomla/application/application.php on line 708

Strict Standards: Non-static method JFactory::getApplication() should not be called statically, assuming $this from incompatible context in /home/newalute/public_html/includes/router.php on line 90

Strict Standards: Non-static method JFactory::getConfig() should not be called statically, assuming $this from incompatible context in /home/newalute/public_html/libraries/joomla/application/application.php on line 384

Strict Standards: Non-static method JFactory::getConfig() should not be called statically, assuming $this from incompatible context in /home/newalute/public_html/libraries/joomla/application/application.php on line 384

Strict Standards: Non-static method JURI::base() should not be called statically, assuming $this from incompatible context in /home/newalute/public_html/includes/router.php on line 109

Warning: Creating default object from empty value in /home/newalute/public_html/modules/mod_latestnews/helper.php on line 109

Strict Standards: Non-static method JRoute::_() should not be called statically, assuming $this from incompatible context in /home/newalute/public_html/modules/mod_latestnews/helper.php on line 109

Strict Standards: Non-static method ContentHelperRoute::getArticleRoute() should not be called statically, assuming $this from incompatible context in /home/newalute/public_html/modules/mod_latestnews/helper.php on line 109

Strict Standards: Non-static method ContentHelperRoute::_findItem() should not be called statically, assuming $this from incompatible context in /home/newalute/public_html/components/com_content/helpers/route.php on line 49

Strict Standards: Non-static method JComponentHelper::getComponent() should not be called statically, assuming $this from incompatible context in /home/newalute/public_html/components/com_content/helpers/route.php on line 97

Strict Standards: Non-static method JComponentHelper::_load() should not be called statically, assuming $this from incompatible context in /home/newalute/public_html/libraries/joomla/application/component/helper.php on line 39

Strict Standards: Non-static method JApplication::getMenu() should not be called statically, assuming $this from incompatible context in /home/newalute/public_html/components/com_content/helpers/route.php on line 99

Strict Standards: Non-static method JLoader::import() should not be called statically in /home/newalute/public_html/libraries/loader.php on line 186

Strict Standards: Non-static method JMenu::getInstance() should not be called statically, assuming $this from incompatible context in /home/newalute/public_html/libraries/joomla/application/application.php on line 707

Strict Standards: Non-static method JError::isError() should not be called statically, assuming $this from incompatible context in /home/newalute/public_html/libraries/joomla/application/application.php on line 708

Strict Standards: Non-static method JFactory::getApplication() should not be called statically, assuming $this from incompatible context in /home/newalute/public_html/libraries/joomla/methods.php on line 41

Strict Standards: Non-static method JFactory::getConfig() should not be called statically, assuming $this from incompatible context in /home/newalute/public_html/includes/application.php on line 378

Strict Standards: Non-static method JLoader::import() should not be called statically in /home/newalute/public_html/libraries/loader.php on line 186

Strict Standards: Non-static method JRouter::getInstance() should not be called statically, assuming $this from incompatible context in /home/newalute/public_html/libraries/joomla/application/application.php on line 661

Strict Standards: Non-static method JError::isError() should not be called statically, assuming $this from incompatible context in /home/newalute/public_html/libraries/joomla/application/application.php on line 662

Strict Standards: Non-static method JSite::getMenu() should not be called statically, assuming $this from incompatible context in /home/newalute/public_html/includes/router.php on line 419

Strict Standards: Non-static method JApplication::getMenu() should not be called statically, assuming $this from incompatible context in /home/newalute/public_html/includes/application.php on line 351

Strict Standards: Non-static method JLoader::import() should not be called statically in /home/newalute/public_html/libraries/loader.php on line 186

Strict Standards: Non-static method JMenu::getInstance() should not be called statically, assuming $this from incompatible context in /home/newalute/public_html/libraries/joomla/application/application.php on line 707

Strict Standards: Non-static method JError::isError() should not be called statically, assuming $this from incompatible context in /home/newalute/public_html/libraries/joomla/application/application.php on line 708

Strict Standards: Non-static method JFactory::getApplication() should not be called statically, assuming $this from incompatible context in /home/newalute/public_html/includes/router.php on line 401

Strict Standards: Non-static method JSite::getMenu() should not be called statically, assuming $this from incompatible context in /home/newalute/public_html/includes/router.php on line 295

Strict Standards: Non-static method JApplication::getMenu() should not be called statically, assuming $this from incompatible context in /home/newalute/public_html/includes/application.php on line 351

Strict Standards: Non-static method JLoader::import() should not be called statically in /home/newalute/public_html/libraries/loader.php on line 186

Strict Standards: Non-static method JMenu::getInstance() should not be called statically, assuming $this from incompatible context in /home/newalute/public_html/libraries/joomla/application/application.php on line 707

Strict Standards: Non-static method JError::isError() should not be called statically, assuming $this from incompatible context in /home/newalute/public_html/libraries/joomla/application/application.php on line 708

Strict Standards: Non-static method JSite::getMenu() should not be called statically in /home/newalute/public_html/components/com_content/router.php on line 19

Strict Standards: Non-static method JApplication::getMenu() should not be called statically in /home/newalute/public_html/includes/application.php on line 351

Strict Standards: Non-static method JLoader::import() should not be called statically in /home/newalute/public_html/libraries/loader.php on line 186

Strict Standards: Non-static method JMenu::getInstance() should not be called statically in /home/newalute/public_html/libraries/joomla/application/application.php on line 707

Strict Standards: Non-static method JError::isError() should not be called statically in /home/newalute/public_html/libraries/joomla/application/application.php on line 708

Strict Standards: Non-static method JFactory::getApplication() should not be called statically, assuming $this from incompatible context in /home/newalute/public_html/includes/router.php on line 90

Strict Standards: Non-static method JFactory::getConfig() should not be called statically, assuming $this from incompatible context in /home/newalute/public_html/libraries/joomla/application/application.php on line 384

Strict Standards: Non-static method JFactory::getConfig() should not be called statically, assuming $this from incompatible context in /home/newalute/public_html/libraries/joomla/application/application.php on line 384

Strict Standards: Non-static method JURI::base() should not be called statically, assuming $this from incompatible context in /home/newalute/public_html/includes/router.php on line 109

Warning: Creating default object from empty value in /home/newalute/public_html/modules/mod_latestnews/helper.php on line 109

Strict Standards: Non-static method JRoute::_() should not be called statically, assuming $this from incompatible context in /home/newalute/public_html/modules/mod_latestnews/helper.php on line 109

Strict Standards: Non-static method ContentHelperRoute::getArticleRoute() should not be called statically, assuming $this from incompatible context in /home/newalute/public_html/modules/mod_latestnews/helper.php on line 109

Strict Standards: Non-static method ContentHelperRoute::_findItem() should not be called statically, assuming $this from incompatible context in /home/newalute/public_html/components/com_content/helpers/route.php on line 49

Strict Standards: Non-static method JComponentHelper::getComponent() should not be called statically, assuming $this from incompatible context in /home/newalute/public_html/components/com_content/helpers/route.php on line 97

Strict Standards: Non-static method JComponentHelper::_load() should not be called statically, assuming $this from incompatible context in /home/newalute/public_html/libraries/joomla/application/component/helper.php on line 39

Strict Standards: Non-static method JApplication::getMenu() should not be called statically, assuming $this from incompatible context in /home/newalute/public_html/components/com_content/helpers/route.php on line 99

Strict Standards: Non-static method JLoader::import() should not be called statically in /home/newalute/public_html/libraries/loader.php on line 186

Strict Standards: Non-static method JMenu::getInstance() should not be called statically, assuming $this from incompatible context in /home/newalute/public_html/libraries/joomla/application/application.php on line 707

Strict Standards: Non-static method JError::isError() should not be called statically, assuming $this from incompatible context in /home/newalute/public_html/libraries/joomla/application/application.php on line 708

Strict Standards: Non-static method JFactory::getApplication() should not be called statically, assuming $this from incompatible context in /home/newalute/public_html/libraries/joomla/methods.php on line 41

Strict Standards: Non-static method JFactory::getConfig() should not be called statically, assuming $this from incompatible context in /home/newalute/public_html/includes/application.php on line 378

Strict Standards: Non-static method JLoader::import() should not be called statically in /home/newalute/public_html/libraries/loader.php on line 186

Strict Standards: Non-static method JRouter::getInstance() should not be called statically, assuming $this from incompatible context in /home/newalute/public_html/libraries/joomla/application/application.php on line 661

Strict Standards: Non-static method JError::isError() should not be called statically, assuming $this from incompatible context in /home/newalute/public_html/libraries/joomla/application/application.php on line 662

Strict Standards: Non-static method JSite::getMenu() should not be called statically, assuming $this from incompatible context in /home/newalute/public_html/includes/router.php on line 419

Strict Standards: Non-static method JApplication::getMenu() should not be called statically, assuming $this from incompatible context in /home/newalute/public_html/includes/application.php on line 351

Strict Standards: Non-static method JLoader::import() should not be called statically in /home/newalute/public_html/libraries/loader.php on line 186

Strict Standards: Non-static method JMenu::getInstance() should not be called statically, assuming $this from incompatible context in /home/newalute/public_html/libraries/joomla/application/application.php on line 707

Strict Standards: Non-static method JError::isError() should not be called statically, assuming $this from incompatible context in /home/newalute/public_html/libraries/joomla/application/application.php on line 708

Strict Standards: Non-static method JFactory::getApplication() should not be called statically, assuming $this from incompatible context in /home/newalute/public_html/includes/router.php on line 401

Strict Standards: Non-static method JSite::getMenu() should not be called statically, assuming $this from incompatible context in /home/newalute/public_html/includes/router.php on line 295

Strict Standards: Non-static method JApplication::getMenu() should not be called statically, assuming $this from incompatible context in /home/newalute/public_html/includes/application.php on line 351

Strict Standards: Non-static method JLoader::import() should not be called statically in /home/newalute/public_html/libraries/loader.php on line 186

Strict Standards: Non-static method JMenu::getInstance() should not be called statically, assuming $this from incompatible context in /home/newalute/public_html/libraries/joomla/application/application.php on line 707

Strict Standards: Non-static method JError::isError() should not be called statically, assuming $this from incompatible context in /home/newalute/public_html/libraries/joomla/application/application.php on line 708

Strict Standards: Non-static method JSite::getMenu() should not be called statically in /home/newalute/public_html/components/com_content/router.php on line 19

Strict Standards: Non-static method JApplication::getMenu() should not be called statically in /home/newalute/public_html/includes/application.php on line 351

Strict Standards: Non-static method JLoader::import() should not be called statically in /home/newalute/public_html/libraries/loader.php on line 186

Strict Standards: Non-static method JMenu::getInstance() should not be called statically in /home/newalute/public_html/libraries/joomla/application/application.php on line 707

Strict Standards: Non-static method JError::isError() should not be called statically in /home/newalute/public_html/libraries/joomla/application/application.php on line 708

Strict Standards: Non-static method JFactory::getApplication() should not be called statically, assuming $this from incompatible context in /home/newalute/public_html/includes/router.php on line 90

Strict Standards: Non-static method JFactory::getConfig() should not be called statically, assuming $this from incompatible context in /home/newalute/public_html/libraries/joomla/application/application.php on line 384

Strict Standards: Non-static method JFactory::getConfig() should not be called statically, assuming $this from incompatible context in /home/newalute/public_html/libraries/joomla/application/application.php on line 384

Strict Standards: Non-static method JURI::base() should not be called statically, assuming $this from incompatible context in /home/newalute/public_html/includes/router.php on line 109

Warning: Creating default object from empty value in /home/newalute/public_html/modules/mod_latestnews/helper.php on line 109

Strict Standards: Non-static method JRoute::_() should not be called statically, assuming $this from incompatible context in /home/newalute/public_html/modules/mod_latestnews/helper.php on line 109

Strict Standards: Non-static method ContentHelperRoute::getArticleRoute() should not be called statically, assuming $this from incompatible context in /home/newalute/public_html/modules/mod_latestnews/helper.php on line 109

Strict Standards: Non-static method ContentHelperRoute::_findItem() should not be called statically, assuming $this from incompatible context in /home/newalute/public_html/components/com_content/helpers/route.php on line 49

Strict Standards: Non-static method JComponentHelper::getComponent() should not be called statically, assuming $this from incompatible context in /home/newalute/public_html/components/com_content/helpers/route.php on line 97

Strict Standards: Non-static method JComponentHelper::_load() should not be called statically, assuming $this from incompatible context in /home/newalute/public_html/libraries/joomla/application/component/helper.php on line 39

Strict Standards: Non-static method JApplication::getMenu() should not be called statically, assuming $this from incompatible context in /home/newalute/public_html/components/com_content/helpers/route.php on line 99

Strict Standards: Non-static method JLoader::import() should not be called statically in /home/newalute/public_html/libraries/loader.php on line 186

Strict Standards: Non-static method JMenu::getInstance() should not be called statically, assuming $this from incompatible context in /home/newalute/public_html/libraries/joomla/application/application.php on line 707

Strict Standards: Non-static method JError::isError() should not be called statically, assuming $this from incompatible context in /home/newalute/public_html/libraries/joomla/application/application.php on line 708

Strict Standards: Non-static method JFactory::getApplication() should not be called statically, assuming $this from incompatible context in /home/newalute/public_html/libraries/joomla/methods.php on line 41

Strict Standards: Non-static method JFactory::getConfig() should not be called statically, assuming $this from incompatible context in /home/newalute/public_html/includes/application.php on line 378

Strict Standards: Non-static method JLoader::import() should not be called statically in /home/newalute/public_html/libraries/loader.php on line 186

Strict Standards: Non-static method JRouter::getInstance() should not be called statically, assuming $this from incompatible context in /home/newalute/public_html/libraries/joomla/application/application.php on line 661

Strict Standards: Non-static method JError::isError() should not be called statically, assuming $this from incompatible context in /home/newalute/public_html/libraries/joomla/application/application.php on line 662

Strict Standards: Non-static method JSite::getMenu() should not be called statically, assuming $this from incompatible context in /home/newalute/public_html/includes/router.php on line 419

Strict Standards: Non-static method JApplication::getMenu() should not be called statically, assuming $this from incompatible context in /home/newalute/public_html/includes/application.php on line 351

Strict Standards: Non-static method JLoader::import() should not be called statically in /home/newalute/public_html/libraries/loader.php on line 186

Strict Standards: Non-static method JMenu::getInstance() should not be called statically, assuming $this from incompatible context in /home/newalute/public_html/libraries/joomla/application/application.php on line 707

Strict Standards: Non-static method JError::isError() should not be called statically, assuming $this from incompatible context in /home/newalute/public_html/libraries/joomla/application/application.php on line 708

Strict Standards: Non-static method JFactory::getApplication() should not be called statically, assuming $this from incompatible context in /home/newalute/public_html/includes/router.php on line 401

Strict Standards: Non-static method JSite::getMenu() should not be called statically, assuming $this from incompatible context in /home/newalute/public_html/includes/router.php on line 295

Strict Standards: Non-static method JApplication::getMenu() should not be called statically, assuming $this from incompatible context in /home/newalute/public_html/includes/application.php on line 351

Strict Standards: Non-static method JLoader::import() should not be called statically in /home/newalute/public_html/libraries/loader.php on line 186

Strict Standards: Non-static method JMenu::getInstance() should not be called statically, assuming $this from incompatible context in /home/newalute/public_html/libraries/joomla/application/application.php on line 707

Strict Standards: Non-static method JError::isError() should not be called statically, assuming $this from incompatible context in /home/newalute/public_html/libraries/joomla/application/application.php on line 708

Strict Standards: Non-static method JSite::getMenu() should not be called statically in /home/newalute/public_html/components/com_content/router.php on line 19

Strict Standards: Non-static method JApplication::getMenu() should not be called statically in /home/newalute/public_html/includes/application.php on line 351

Strict Standards: Non-static method JLoader::import() should not be called statically in /home/newalute/public_html/libraries/loader.php on line 186

Strict Standards: Non-static method JMenu::getInstance() should not be called statically in /home/newalute/public_html/libraries/joomla/application/application.php on line 707

Strict Standards: Non-static method JError::isError() should not be called statically in /home/newalute/public_html/libraries/joomla/application/application.php on line 708

Strict Standards: Non-static method JFactory::getApplication() should not be called statically, assuming $this from incompatible context in /home/newalute/public_html/includes/router.php on line 90

Strict Standards: Non-static method JFactory::getConfig() should not be called statically, assuming $this from incompatible context in /home/newalute/public_html/libraries/joomla/application/application.php on line 384

Strict Standards: Non-static method JFactory::getConfig() should not be called statically, assuming $this from incompatible context in /home/newalute/public_html/libraries/joomla/application/application.php on line 384

Strict Standards: Non-static method JURI::base() should not be called statically, assuming $this from incompatible context in /home/newalute/public_html/includes/router.php on line 109

Warning: Creating default object from empty value in /home/newalute/public_html/modules/mod_latestnews/helper.php on line 109

Strict Standards: Non-static method JRoute::_() should not be called statically, assuming $this from incompatible context in /home/newalute/public_html/modules/mod_latestnews/helper.php on line 109

Strict Standards: Non-static method ContentHelperRoute::getArticleRoute() should not be called statically, assuming $this from incompatible context in /home/newalute/public_html/modules/mod_latestnews/helper.php on line 109

Strict Standards: Non-static method ContentHelperRoute::_findItem() should not be called statically, assuming $this from incompatible context in /home/newalute/public_html/components/com_content/helpers/route.php on line 49

Strict Standards: Non-static method JComponentHelper::getComponent() should not be called statically, assuming $this from incompatible context in /home/newalute/public_html/components/com_content/helpers/route.php on line 97

Strict Standards: Non-static method JComponentHelper::_load() should not be called statically, assuming $this from incompatible context in /home/newalute/public_html/libraries/joomla/application/component/helper.php on line 39

Strict Standards: Non-static method JApplication::getMenu() should not be called statically, assuming $this from incompatible context in /home/newalute/public_html/components/com_content/helpers/route.php on line 99

Strict Standards: Non-static method JLoader::import() should not be called statically in /home/newalute/public_html/libraries/loader.php on line 186

Strict Standards: Non-static method JMenu::getInstance() should not be called statically, assuming $this from incompatible context in /home/newalute/public_html/libraries/joomla/application/application.php on line 707

Strict Standards: Non-static method JError::isError() should not be called statically, assuming $this from incompatible context in /home/newalute/public_html/libraries/joomla/application/application.php on line 708

Strict Standards: Non-static method JFactory::getApplication() should not be called statically, assuming $this from incompatible context in /home/newalute/public_html/libraries/joomla/methods.php on line 41

Strict Standards: Non-static method JFactory::getConfig() should not be called statically, assuming $this from incompatible context in /home/newalute/public_html/includes/application.php on line 378

Strict Standards: Non-static method JLoader::import() should not be called statically in /home/newalute/public_html/libraries/loader.php on line 186

Strict Standards: Non-static method JRouter::getInstance() should not be called statically, assuming $this from incompatible context in /home/newalute/public_html/libraries/joomla/application/application.php on line 661

Strict Standards: Non-static method JError::isError() should not be called statically, assuming $this from incompatible context in /home/newalute/public_html/libraries/joomla/application/application.php on line 662

Strict Standards: Non-static method JSite::getMenu() should not be called statically, assuming $this from incompatible context in /home/newalute/public_html/includes/router.php on line 419

Strict Standards: Non-static method JApplication::getMenu() should not be called statically, assuming $this from incompatible context in /home/newalute/public_html/includes/application.php on line 351

Strict Standards: Non-static method JLoader::import() should not be called statically in /home/newalute/public_html/libraries/loader.php on line 186

Strict Standards: Non-static method JMenu::getInstance() should not be called statically, assuming $this from incompatible context in /home/newalute/public_html/libraries/joomla/application/application.php on line 707

Strict Standards: Non-static method JError::isError() should not be called statically, assuming $this from incompatible context in /home/newalute/public_html/libraries/joomla/application/application.php on line 708

Strict Standards: Non-static method JFactory::getApplication() should not be called statically, assuming $this from incompatible context in /home/newalute/public_html/includes/router.php on line 401

Strict Standards: Non-static method JSite::getMenu() should not be called statically, assuming $this from incompatible context in /home/newalute/public_html/includes/router.php on line 295

Strict Standards: Non-static method JApplication::getMenu() should not be called statically, assuming $this from incompatible context in /home/newalute/public_html/includes/application.php on line 351

Strict Standards: Non-static method JLoader::import() should not be called statically in /home/newalute/public_html/libraries/loader.php on line 186

Strict Standards: Non-static method JMenu::getInstance() should not be called statically, assuming $this from incompatible context in /home/newalute/public_html/libraries/joomla/application/application.php on line 707

Strict Standards: Non-static method JError::isError() should not be called statically, assuming $this from incompatible context in /home/newalute/public_html/libraries/joomla/application/application.php on line 708

Strict Standards: Non-static method JSite::getMenu() should not be called statically in /home/newalute/public_html/components/com_content/router.php on line 19

Strict Standards: Non-static method JApplication::getMenu() should not be called statically in /home/newalute/public_html/includes/application.php on line 351

Strict Standards: Non-static method JLoader::import() should not be called statically in /home/newalute/public_html/libraries/loader.php on line 186

Strict Standards: Non-static method JMenu::getInstance() should not be called statically in /home/newalute/public_html/libraries/joomla/application/application.php on line 707

Strict Standards: Non-static method JError::isError() should not be called statically in /home/newalute/public_html/libraries/joomla/application/application.php on line 708

Strict Standards: Non-static method JFactory::getApplication() should not be called statically, assuming $this from incompatible context in /home/newalute/public_html/includes/router.php on line 90

Strict Standards: Non-static method JFactory::getConfig() should not be called statically, assuming $this from incompatible context in /home/newalute/public_html/libraries/joomla/application/application.php on line 384

Strict Standards: Non-static method JFactory::getConfig() should not be called statically, assuming $this from incompatible context in /home/newalute/public_html/libraries/joomla/application/application.php on line 384

Strict Standards: Non-static method JURI::base() should not be called statically, assuming $this from incompatible context in /home/newalute/public_html/includes/router.php on line 109

Warning: Creating default object from empty value in /home/newalute/public_html/modules/mod_latestnews/helper.php on line 109

Strict Standards: Non-static method JModuleHelper::getLayoutPath() should not be called statically, assuming $this from incompatible context in /home/newalute/public_html/modules/mod_latestnews/mod_latestnews.php on line 21


Strict Standards: Non-static method JSite::getMenu() should not be called statically, assuming $this from incompatible context in /home/newalute/public_html/modules/mod_poll/mod_poll.php on line 22

Strict Standards: Non-static method JApplication::getMenu() should not be called statically, assuming $this from incompatible context in /home/newalute/public_html/includes/application.php on line 351

Strict Standards: Non-static method JLoader::import() should not be called statically in /home/newalute/public_html/libraries/loader.php on line 186

Strict Standards: Non-static method JMenu::getInstance() should not be called statically, assuming $this from incompatible context in /home/newalute/public_html/libraries/joomla/application/application.php on line 707

Strict Standards: Non-static method JError::isError() should not be called statically, assuming $this from incompatible context in /home/newalute/public_html/libraries/joomla/application/application.php on line 708

Strict Standards: Non-static method modPollHelper::getPoll() should not be called statically, assuming $this from incompatible context in /home/newalute/public_html/modules/mod_poll/mod_poll.php on line 26

Strict Standards: Non-static method JFactory::getDBO() should not be called statically, assuming $this from incompatible context in /home/newalute/public_html/modules/mod_poll/helper.php on line 21

Strict Standards: Non-static method JModuleHelper::getLayoutPath() should not be called statically, assuming $this from incompatible context in /home/newalute/public_html/modules/mod_poll/mod_poll.php on line 29

Strict Standards: Non-static method modPollHelper::getPollOptions() should not be called statically, assuming $this from incompatible context in /home/newalute/public_html/modules/mod_poll/mod_poll.php on line 31

Strict Standards: Non-static method JFactory::getDBO() should not be called statically, assuming $this from incompatible context in /home/newalute/public_html/modules/mod_poll/helper.php on line 42

Strict Standards
: Non-static method JFactory::getLanguage() should not be called statically in /home/newalute/public_html/templates/callie_rush/vertex/cms_core_functions.php on line 23
xml:lang="en-GB" lang="en-GB" >
Strict Standards
: Non-static method JFactory::getApplication() should not be called statically, assuming $this from incompatible context in /home/newalute/public_html/libraries/joomla/document/html/renderer/head.php on line 56

Strict Standards: Non-static method JDispatcher::getInstance() should not be called statically, assuming $this from incompatible context in /home/newalute/public_html/libraries/joomla/application/application.php on line 501

Strict Standards: Non-static method JArrayHelper::toString() should not be called statically, assuming $this from incompatible context in /home/newalute/public_html/libraries/joomla/document/html/renderer/head.php on line 103

Strict Standards
: Non-static method JLoader::import() should not be called statically in /home/newalute/public_html/libraries/loader.php on line 186

Strict Standards: Non-static method JSite::getMenu() should not be called statically, assuming $this from incompatible context in /home/newalute/public_html/templates/callie_rush/vertex/general_functions.php on line 64

Strict Standards: Non-static method JApplication::getMenu() should not be called statically, assuming $this from incompatible context in /home/newalute/public_html/includes/application.php on line 351

Strict Standards: Non-static method JLoader::import() should not be called statically in /home/newalute/public_html/libraries/loader.php on line 186

Strict Standards: Non-static method JMenu::getInstance() should not be called statically, assuming $this from incompatible context in /home/newalute/public_html/libraries/joomla/application/application.php on line 707

Strict Standards: Non-static method JError::isError() should not be called statically, assuming $this from incompatible context in /home/newalute/public_html/libraries/joomla/application/application.php on line 708

Strict Standards: Non-static method JLoader::load() should not be called statically in /home/newalute/public_html/libraries/loader.php on line 161

Strict Standards: Non-static method JLoader::register() should not be called statically in /home/newalute/public_html/libraries/loader.php on line 138

Strict Standards: Non-static method JLoader::import() should not be called statically in /home/newalute/public_html/libraries/loader.php on line 186

Strict Standards: Non-static method JModuleHelper::getModules() should not be called statically, assuming $this from incompatible context in /home/newalute/public_html/libraries/joomla/document/html/html.php on line 272

Strict Standards: Non-static method JModuleHelper::_load() should not be called statically, assuming $this from incompatible context in /home/newalute/public_html/libraries/joomla/application/module/helper.php on line 88

Strict Standards: Non-static method JFactory::getUser() should not be called statically, assuming $this from incompatible context in /home/newalute/public_html/libraries/joomla/application/module/helper.php on line 265

Strict Standards: Non-static method JLoader::import() should not be called statically in /home/newalute/public_html/libraries/loader.php on line 186

Strict Standards: Non-static method JFactory::getSession() should not be called statically, assuming $this from incompatible context in /home/newalute/public_html/libraries/joomla/factory.php on line 163

Strict Standards: Non-static method JFactory::getDBO() should not be called statically, assuming $this from incompatible context in /home/newalute/public_html/libraries/joomla/application/module/helper.php on line 266

Strict Standards: Non-static method JRequest::getBool() should not be called statically, assuming $this from incompatible context in /home/newalute/public_html/libraries/joomla/application/module/helper.php on line 97

Strict Standards: Non-static method JRequest::getVar() should not be called statically, assuming $this from incompatible context in /home/newalute/public_html/libraries/joomla/environment/request.php on line 217

Strict Standards: Non-static method JRequest::_cleanVar() should not be called statically, assuming $this from incompatible context in /home/newalute/public_html/libraries/joomla/environment/request.php on line 151

Strict Standards: Non-static method JFilterInput::getInstance() should not be called statically, assuming $this from incompatible context in /home/newalute/public_html/libraries/joomla/environment/request.php on line 577

Strict Standards: Non-static method JModuleHelper::getModules() should not be called statically, assuming $this from incompatible context in /home/newalute/public_html/libraries/joomla/document/html/html.php on line 272

Strict Standards: Non-static method JModuleHelper::_load() should not be called statically, assuming $this from incompatible context in /home/newalute/public_html/libraries/joomla/application/module/helper.php on line 88

Strict Standards: Non-static method JRequest::getBool() should not be called statically, assuming $this from incompatible context in /home/newalute/public_html/libraries/joomla/application/module/helper.php on line 97

Strict Standards: Non-static method JRequest::getVar() should not be called statically, assuming $this from incompatible context in /home/newalute/public_html/libraries/joomla/environment/request.php on line 217

Strict Standards: Non-static method JRequest::_cleanVar() should not be called statically, assuming $this from incompatible context in /home/newalute/public_html/libraries/joomla/environment/request.php on line 151

Strict Standards: Non-static method JFilterInput::getInstance() should not be called statically, assuming $this from incompatible context in /home/newalute/public_html/libraries/joomla/environment/request.php on line 577

Strict Standards: Non-static method JModuleHelper::getModules() should not be called statically, assuming $this from incompatible context in /home/newalute/public_html/libraries/joomla/document/html/html.php on line 272

Strict Standards: Non-static method JModuleHelper::_load() should not be called statically, assuming $this from incompatible context in /home/newalute/public_html/libraries/joomla/application/module/helper.php on line 88

Strict Standards: Non-static method JModuleHelper::getModules() should not be called statically, assuming $this from incompatible context in /home/newalute/public_html/libraries/joomla/document/html/html.php on line 272

Strict Standards: Non-static method JModuleHelper::_load() should not be called statically, assuming $this from incompatible context in /home/newalute/public_html/libraries/joomla/application/module/helper.php on line 88

Strict Standards: Non-static method JRequest::getBool() should not be called statically, assuming $this from incompatible context in /home/newalute/public_html/libraries/joomla/application/module/helper.php on line 97

Strict Standards: Non-static method JRequest::getVar() should not be called statically, assuming $this from incompatible context in /home/newalute/public_html/libraries/joomla/environment/request.php on line 217

Strict Standards: Non-static method JRequest::_cleanVar() should not be called statically, assuming $this from incompatible context in /home/newalute/public_html/libraries/joomla/environment/request.php on line 151

Strict Standards: Non-static method JFilterInput::getInstance() should not be called statically, assuming $this from incompatible context in /home/newalute/public_html/libraries/joomla/environment/request.php on line 577

Strict Standards: Non-static method JModuleHelper::getModules() should not be called statically, assuming $this from incompatible context in /home/newalute/public_html/libraries/joomla/document/html/html.php on line 272

Strict Standards: Non-static method JModuleHelper::_load() should not be called statically, assuming $this from incompatible context in /home/newalute/public_html/libraries/joomla/application/module/helper.php on line 88

Strict Standards: Non-static method JModuleHelper::getModules() should not be called statically, assuming $this from incompatible context in /home/newalute/public_html/libraries/joomla/document/html/html.php on line 272

Strict Standards: Non-static method JModuleHelper::_load() should not be called statically, assuming $this from incompatible context in /home/newalute/public_html/libraries/joomla/application/module/helper.php on line 88

Strict Standards: Non-static method JModuleHelper::getModules() should not be called statically, assuming $this from incompatible context in /home/newalute/public_html/libraries/joomla/document/html/html.php on line 272

Strict Standards: Non-static method JModuleHelper::_load() should not be called statically, assuming $this from incompatible context in /home/newalute/public_html/libraries/joomla/application/module/helper.php on line 88

Strict Standards: Non-static method JModuleHelper::getModules() should not be called statically, assuming $this from incompatible context in /home/newalute/public_html/libraries/joomla/document/html/html.php on line 272

Strict Standards: Non-static method JModuleHelper::_load() should not be called statically, assuming $this from incompatible context in /home/newalute/public_html/libraries/joomla/application/module/helper.php on line 88

Strict Standards: Non-static method JModuleHelper::getModules() should not be called statically, assuming $this from incompatible context in /home/newalute/public_html/libraries/joomla/document/html/html.php on line 272

Strict Standards: Non-static method JModuleHelper::_load() should not be called statically, assuming $this from incompatible context in /home/newalute/public_html/libraries/joomla/application/module/helper.php on line 88

Strict Standards: Non-static method JModuleHelper::getModules() should not be called statically, assuming $this from incompatible context in /home/newalute/public_html/libraries/joomla/document/html/html.php on line 272

Strict Standards: Non-static method JModuleHelper::_load() should not be called statically, assuming $this from incompatible context in /home/newalute/public_html/libraries/joomla/application/module/helper.php on line 88

Strict Standards: Non-static method JModuleHelper::getModules() should not be called statically, assuming $this from incompatible context in /home/newalute/public_html/libraries/joomla/document/html/html.php on line 272

Strict Standards: Non-static method JModuleHelper::_load() should not be called statically, assuming $this from incompatible context in /home/newalute/public_html/libraries/joomla/application/module/helper.php on line 88

Strict Standards: Non-static method JRequest::getBool() should not be called statically, assuming $this from incompatible context in /home/newalute/public_html/libraries/joomla/application/module/helper.php on line 97

Strict Standards: Non-static method JRequest::getVar() should not be called statically, assuming $this from incompatible context in /home/newalute/public_html/libraries/joomla/environment/request.php on line 217

Strict Standards: Non-static method JRequest::_cleanVar() should not be called statically, assuming $this from incompatible context in /home/newalute/public_html/libraries/joomla/environment/request.php on line 151

Strict Standards: Non-static method JFilterInput::getInstance() should not be called statically, assuming $this from incompatible context in /home/newalute/public_html/libraries/joomla/environment/request.php on line 577

Strict Standards: Non-static method JModuleHelper::getModules() should not be called statically, assuming $this from incompatible context in /home/newalute/public_html/libraries/joomla/document/html/html.php on line 272

Strict Standards: Non-static method JModuleHelper::_load() should not be called statically, assuming $this from incompatible context in /home/newalute/public_html/libraries/joomla/application/module/helper.php on line 88

Strict Standards: Non-static method JRequest::getBool() should not be called statically, assuming $this from incompatible context in /home/newalute/public_html/libraries/joomla/application/module/helper.php on line 97

Strict Standards: Non-static method JRequest::getVar() should not be called statically, assuming $this from incompatible context in /home/newalute/public_html/libraries/joomla/environment/request.php on line 217

Strict Standards: Non-static method JRequest::_cleanVar() should not be called statically, assuming $this from incompatible context in /home/newalute/public_html/libraries/joomla/environment/request.php on line 151

Strict Standards: Non-static method JFilterInput::getInstance() should not be called statically, assuming $this from incompatible context in /home/newalute/public_html/libraries/joomla/environment/request.php on line 577

Strict Standards: Non-static method JModuleHelper::getModules() should not be called statically, assuming $this from incompatible context in /home/newalute/public_html/libraries/joomla/document/html/html.php on line 272

Strict Standards: Non-static method JModuleHelper::_load() should not be called statically, assuming $this from incompatible context in /home/newalute/public_html/libraries/joomla/application/module/helper.php on line 88

Strict Standards: Non-static method JRequest::getBool() should not be called statically, assuming $this from incompatible context in /home/newalute/public_html/libraries/joomla/application/module/helper.php on line 97

Strict Standards: Non-static method JRequest::getVar() should not be called statically, assuming $this from incompatible context in /home/newalute/public_html/libraries/joomla/environment/request.php on line 217

Strict Standards: Non-static method JRequest::_cleanVar() should not be called statically, assuming $this from incompatible context in /home/newalute/public_html/libraries/joomla/environment/request.php on line 151

Strict Standards: Non-static method JFilterInput::getInstance() should not be called statically, assuming $this from incompatible context in /home/newalute/public_html/libraries/joomla/environment/request.php on line 577

Strict Standards: Non-static method JModuleHelper::getModules() should not be called statically, assuming $this from incompatible context in /home/newalute/public_html/libraries/joomla/document/html/html.php on line 272

Strict Standards: Non-static method JModuleHelper::_load() should not be called statically, assuming $this from incompatible context in /home/newalute/public_html/libraries/joomla/application/module/helper.php on line 88

Strict Standards: Non-static method JRequest::getBool() should not be called statically, assuming $this from incompatible context in /home/newalute/public_html/libraries/joomla/application/module/helper.php on line 97

Strict Standards: Non-static method JRequest::getVar() should not be called statically, assuming $this from incompatible context in /home/newalute/public_html/libraries/joomla/environment/request.php on line 217

Strict Standards: Non-static method JRequest::_cleanVar() should not be called statically, assuming $this from incompatible context in /home/newalute/public_html/libraries/joomla/environment/request.php on line 151

Strict Standards: Non-static method JFilterInput::getInstance() should not be called statically, assuming $this from incompatible context in /home/newalute/public_html/libraries/joomla/environment/request.php on line 577

Strict Standards: Non-static method JModuleHelper::getModules() should not be called statically, assuming $this from incompatible context in /home/newalute/public_html/libraries/joomla/document/html/html.php on line 272

Strict Standards: Non-static method JModuleHelper::_load() should not be called statically, assuming $this from incompatible context in /home/newalute/public_html/libraries/joomla/application/module/helper.php on line 88

Strict Standards: Non-static method JRequest::getBool() should not be called statically, assuming $this from incompatible context in /home/newalute/public_html/libraries/joomla/application/module/helper.php on line 97

Strict Standards: Non-static method JRequest::getVar() should not be called statically, assuming $this from incompatible context in /home/newalute/public_html/libraries/joomla/environment/request.php on line 217

Strict Standards: Non-static method JRequest::_cleanVar() should not be called statically, assuming $this from incompatible context in /home/newalute/public_html/libraries/joomla/environment/request.php on line 151

Strict Standards: Non-static method JFilterInput::getInstance() should not be called statically, assuming $this from incompatible context in /home/newalute/public_html/libraries/joomla/environment/request.php on line 577

Strict Standards: Non-static method JModuleHelper::getModules() should not be called statically, assuming $this from incompatible context in /home/newalute/public_html/libraries/joomla/document/html/html.php on line 272

Strict Standards: Non-static method JModuleHelper::_load() should not be called statically, assuming $this from incompatible context in /home/newalute/public_html/libraries/joomla/application/module/helper.php on line 88

Strict Standards: Non-static method JRequest::getBool() should not be called statically, assuming $this from incompatible context in /home/newalute/public_html/libraries/joomla/application/module/helper.php on line 97

Strict Standards: Non-static method JRequest::getVar() should not be called statically, assuming $this from incompatible context in /home/newalute/public_html/libraries/joomla/environment/request.php on line 217

Strict Standards: Non-static method JRequest::_cleanVar() should not be called statically, assuming $this from incompatible context in /home/newalute/public_html/libraries/joomla/environment/request.php on line 151

Strict Standards: Non-static method JFilterInput::getInstance() should not be called statically, assuming $this from incompatible context in /home/newalute/public_html/libraries/joomla/environment/request.php on line 577

Strict Standards: Non-static method JModuleHelper::getModules() should not be called statically, assuming $this from incompatible context in /home/newalute/public_html/libraries/joomla/document/html/html.php on line 272

Strict Standards: Non-static method JModuleHelper::_load() should not be called statically, assuming $this from incompatible context in /home/newalute/public_html/libraries/joomla/application/module/helper.php on line 88

Strict Standards: Non-static method JRequest::getBool() should not be called statically, assuming $this from incompatible context in /home/newalute/public_html/libraries/joomla/application/module/helper.php on line 97

Strict Standards: Non-static method JRequest::getVar() should not be called statically, assuming $this from incompatible context in /home/newalute/public_html/libraries/joomla/environment/request.php on line 217

Strict Standards: Non-static method JRequest::_cleanVar() should not be called statically, assuming $this from incompatible context in /home/newalute/public_html/libraries/joomla/environment/request.php on line 151

Strict Standards: Non-static method JFilterInput::getInstance() should not be called statically, assuming $this from incompatible context in /home/newalute/public_html/libraries/joomla/environment/request.php on line 577

Strict Standards: Non-static method JModuleHelper::getModules() should not be called statically, assuming $this from incompatible context in /home/newalute/public_html/libraries/joomla/document/html/html.php on line 272

Strict Standards: Non-static method JModuleHelper::_load() should not be called statically, assuming $this from incompatible context in /home/newalute/public_html/libraries/joomla/application/module/helper.php on line 88

Strict Standards: Non-static method JRequest::getBool() should not be called statically, assuming $this from incompatible context in /home/newalute/public_html/libraries/joomla/application/module/helper.php on line 97

Strict Standards: Non-static method JRequest::getVar() should not be called statically, assuming $this from incompatible context in /home/newalute/public_html/libraries/joomla/environment/request.php on line 217

Strict Standards: Non-static method JRequest::_cleanVar() should not be called statically, assuming $this from incompatible context in /home/newalute/public_html/libraries/joomla/environment/request.php on line 151

Strict Standards: Non-static method JFilterInput::getInstance() should not be called statically, assuming $this from incompatible context in /home/newalute/public_html/libraries/joomla/environment/request.php on line 577

Strict Standards: Non-static method JModuleHelper::getModules() should not be called statically, assuming $this from incompatible context in /home/newalute/public_html/libraries/joomla/document/html/html.php on line 272

Strict Standards: Non-static method JModuleHelper::_load() should not be called statically, assuming $this from incompatible context in /home/newalute/public_html/libraries/joomla/application/module/helper.php on line 88

Strict Standards: Non-static method JRequest::getBool() should not be called statically, assuming $this from incompatible context in /home/newalute/public_html/libraries/joomla/application/module/helper.php on line 97

Strict Standards: Non-static method JRequest::getVar() should not be called statically, assuming $this from incompatible context in /home/newalute/public_html/libraries/joomla/environment/request.php on line 217

Strict Standards: Non-static method JRequest::_cleanVar() should not be called statically, assuming $this from incompatible context in /home/newalute/public_html/libraries/joomla/environment/request.php on line 151

Strict Standards: Non-static method JFilterInput::getInstance() should not be called statically, assuming $this from incompatible context in /home/newalute/public_html/libraries/joomla/environment/request.php on line 577

Strict Standards: Non-static method JModuleHelper::getModules() should not be called statically, assuming $this from incompatible context in /home/newalute/public_html/libraries/joomla/document/html/html.php on line 272

Strict Standards: Non-static method JModuleHelper::_load() should not be called statically, assuming $this from incompatible context in /home/newalute/public_html/libraries/joomla/application/module/helper.php on line 88

Strict Standards: Non-static method JRequest::getBool() should not be called statically, assuming $this from incompatible context in /home/newalute/public_html/libraries/joomla/application/module/helper.php on line 97

Strict Standards: Non-static method JRequest::getVar() should not be called statically, assuming $this from incompatible context in /home/newalute/public_html/libraries/joomla/environment/request.php on line 217

Strict Standards: Non-static method JRequest::_cleanVar() should not be called statically, assuming $this from incompatible context in /home/newalute/public_html/libraries/joomla/environment/request.php on line 151

Strict Standards: Non-static method JFilterInput::getInstance() should not be called statically, assuming $this from incompatible context in /home/newalute/public_html/libraries/joomla/environment/request.php on line 577

Strict Standards: Non-static method JModuleHelper::getModules() should not be called statically, assuming $this from incompatible context in /home/newalute/public_html/libraries/joomla/document/html/html.php on line 272

Strict Standards: Non-static method JModuleHelper::_load() should not be called statically, assuming $this from incompatible context in /home/newalute/public_html/libraries/joomla/application/module/helper.php on line 88

Strict Standards: Non-static method JRequest::getBool() should not be called statically, assuming $this from incompatible context in /home/newalute/public_html/libraries/joomla/application/module/helper.php on line 97

Strict Standards: Non-static method JRequest::getVar() should not be called statically, assuming $this from incompatible context in /home/newalute/public_html/libraries/joomla/environment/request.php on line 217

Strict Standards: Non-static method JRequest::_cleanVar() should not be called statically, assuming $this from incompatible context in /home/newalute/public_html/libraries/joomla/environment/request.php on line 151

Strict Standards: Non-static method JFilterInput::getInstance() should not be called statically, assuming $this from incompatible context in /home/newalute/public_html/libraries/joomla/environment/request.php on line 577

Strict Standards: Non-static method JModuleHelper::getModules() should not be called statically, assuming $this from incompatible context in /home/newalute/public_html/libraries/joomla/document/html/html.php on line 272

Strict Standards: Non-static method JModuleHelper::_load() should not be called statically, assuming $this from incompatible context in /home/newalute/public_html/libraries/joomla/application/module/helper.php on line 88

Strict Standards: Non-static method JModuleHelper::getModules() should not be called statically, assuming $this from incompatible context in /home/newalute/public_html/libraries/joomla/document/html/html.php on line 272

Strict Standards: Non-static method JModuleHelper::_load() should not be called statically, assuming $this from incompatible context in /home/newalute/public_html/libraries/joomla/application/module/helper.php on line 88

Strict Standards: Non-static method JRequest::getBool() should not be called statically, assuming $this from incompatible context in /home/newalute/public_html/libraries/joomla/application/module/helper.php on line 97

Strict Standards: Non-static method JRequest::getVar() should not be called statically, assuming $this from incompatible context in /home/newalute/public_html/libraries/joomla/environment/request.php on line 217

Strict Standards: Non-static method JRequest::_cleanVar() should not be called statically, assuming $this from incompatible context in /home/newalute/public_html/libraries/joomla/environment/request.php on line 151

Strict Standards: Non-static method JFilterInput::getInstance() should not be called statically, assuming $this from incompatible context in /home/newalute/public_html/libraries/joomla/environment/request.php on line 577

Strict Standards: Non-static method JModuleHelper::getModules() should not be called statically, assuming $this from incompatible context in /home/newalute/public_html/libraries/joomla/document/html/html.php on line 272

Strict Standards: Non-static method JModuleHelper::_load() should not be called statically, assuming $this from incompatible context in /home/newalute/public_html/libraries/joomla/application/module/helper.php on line 88

Strict Standards: Non-static method JRequest::getBool() should not be called statically, assuming $this from incompatible context in /home/newalute/public_html/libraries/joomla/application/module/helper.php on line 97

Strict Standards: Non-static method JRequest::getVar() should not be called statically, assuming $this from incompatible context in /home/newalute/public_html/libraries/joomla/environment/request.php on line 217

Strict Standards: Non-static method JRequest::_cleanVar() should not be called statically, assuming $this from incompatible context in /home/newalute/public_html/libraries/joomla/environment/request.php on line 151

Strict Standards: Non-static method JFilterInput::getInstance() should not be called statically, assuming $this from incompatible context in /home/newalute/public_html/libraries/joomla/environment/request.php on line 577

Strict Standards: Non-static method JModuleHelper::getModules() should not be called statically, assuming $this from incompatible context in /home/newalute/public_html/libraries/joomla/document/html/html.php on line 272

Strict Standards: Non-static method JModuleHelper::_load() should not be called statically, assuming $this from incompatible context in /home/newalute/public_html/libraries/joomla/application/module/helper.php on line 88

Strict Standards: Non-static method JRequest::getBool() should not be called statically, assuming $this from incompatible context in /home/newalute/public_html/libraries/joomla/application/module/helper.php on line 97

Strict Standards: Non-static method JRequest::getVar() should not be called statically, assuming $this from incompatible context in /home/newalute/public_html/libraries/joomla/environment/request.php on line 217

Strict Standards: Non-static method JRequest::_cleanVar() should not be called statically, assuming $this from incompatible context in /home/newalute/public_html/libraries/joomla/environment/request.php on line 151

Strict Standards: Non-static method JFilterInput::getInstance() should not be called statically, assuming $this from incompatible context in /home/newalute/public_html/libraries/joomla/environment/request.php on line 577

Strict Standards: Non-static method JModuleHelper::getModules() should not be called statically, assuming $this from incompatible context in /home/newalute/public_html/libraries/joomla/document/html/html.php on line 272

Strict Standards: Non-static method JModuleHelper::_load() should not be called statically, assuming $this from incompatible context in /home/newalute/public_html/libraries/joomla/application/module/helper.php on line 88

Strict Standards: Non-static method JRequest::getBool() should not be called statically, assuming $this from incompatible context in /home/newalute/public_html/libraries/joomla/application/module/helper.php on line 97

Strict Standards: Non-static method JRequest::getVar() should not be called statically, assuming $this from incompatible context in /home/newalute/public_html/libraries/joomla/environment/request.php on line 217

Strict Standards: Non-static method JRequest::_cleanVar() should not be called statically, assuming $this from incompatible context in /home/newalute/public_html/libraries/joomla/environment/request.php on line 151

Strict Standards: Non-static method JFilterInput::getInstance() should not be called statically, assuming $this from incompatible context in /home/newalute/public_html/libraries/joomla/environment/request.php on line 577

Strict Standards: Non-static method JModuleHelper::getModules() should not be called statically, assuming $this from incompatible context in /home/newalute/public_html/libraries/joomla/document/html/html.php on line 272

Strict Standards: Non-static method JModuleHelper::_load() should not be called statically, assuming $this from incompatible context in /home/newalute/public_html/libraries/joomla/application/module/helper.php on line 88

Strict Standards: Non-static method JRequest::getBool() should not be called statically, assuming $this from incompatible context in /home/newalute/public_html/libraries/joomla/application/module/helper.php on line 97

Strict Standards: Non-static method JRequest::getVar() should not be called statically, assuming $this from incompatible context in /home/newalute/public_html/libraries/joomla/environment/request.php on line 217

Strict Standards: Non-static method JRequest::_cleanVar() should not be called statically, assuming $this from incompatible context in /home/newalute/public_html/libraries/joomla/environment/request.php on line 151

Strict Standards: Non-static method JFilterInput::getInstance() should not be called statically, assuming $this from incompatible context in /home/newalute/public_html/libraries/joomla/environment/request.php on line 577

Strict Standards: Non-static method JModuleHelper::getModules() should not be called statically, assuming $this from incompatible context in /home/newalute/public_html/libraries/joomla/document/html/html.php on line 272

Strict Standards: Non-static method JModuleHelper::_load() should not be called statically, assuming $this from incompatible context in /home/newalute/public_html/libraries/joomla/application/module/helper.php on line 88

Strict Standards: Non-static method JModuleHelper::getModules() should not be called statically, assuming $this from incompatible context in /home/newalute/public_html/libraries/joomla/document/html/html.php on line 272

Strict Standards: Non-static method JModuleHelper::_load() should not be called statically, assuming $this from incompatible context in /home/newalute/public_html/libraries/joomla/application/module/helper.php on line 88

Strict Standards: Non-static method JModuleHelper::getModules() should not be called statically, assuming $this from incompatible context in /home/newalute/public_html/libraries/joomla/document/html/html.php on line 272

Strict Standards: Non-static method JModuleHelper::_load() should not be called statically, assuming $this from incompatible context in /home/newalute/public_html/libraries/joomla/application/module/helper.php on line 88

Strict Standards: Non-static method JRequest::getBool() should not be called statically, assuming $this from incompatible context in /home/newalute/public_html/libraries/joomla/application/module/helper.php on line 97

Strict Standards: Non-static method JRequest::getVar() should not be called statically, assuming $this from incompatible context in /home/newalute/public_html/libraries/joomla/environment/request.php on line 217

Strict Standards: Non-static method JRequest::_cleanVar() should not be called statically, assuming $this from incompatible context in /home/newalute/public_html/libraries/joomla/environment/request.php on line 151

Strict Standards: Non-static method JFilterInput::getInstance() should not be called statically, assuming $this from incompatible context in /home/newalute/public_html/libraries/joomla/environment/request.php on line 577

Strict Standards: Non-static method JModuleHelper::getModules() should not be called statically, assuming $this from incompatible context in /home/newalute/public_html/libraries/joomla/document/html/html.php on line 272

Strict Standards: Non-static method JModuleHelper::_load() should not be called statically, assuming $this from incompatible context in /home/newalute/public_html/libraries/joomla/application/module/helper.php on line 88

Strict Standards: Non-static method JRequest::getBool() should not be called statically, assuming $this from incompatible context in /home/newalute/public_html/libraries/joomla/application/module/helper.php on line 97

Strict Standards: Non-static method JRequest::getVar() should not be called statically, assuming $this from incompatible context in /home/newalute/public_html/libraries/joomla/environment/request.php on line 217

Strict Standards: Non-static method JRequest::_cleanVar() should not be called statically, assuming $this from incompatible context in /home/newalute/public_html/libraries/joomla/environment/request.php on line 151

Strict Standards: Non-static method JFilterInput::getInstance() should not be called statically, assuming $this from incompatible context in /home/newalute/public_html/libraries/joomla/environment/request.php on line 577

Strict Standards: Non-static method JModuleHelper::getModules() should not be called statically, assuming $this from incompatible context in /home/newalute/public_html/libraries/joomla/document/html/html.php on line 272

Strict Standards: Non-static method JModuleHelper::_load() should not be called statically, assuming $this from incompatible context in /home/newalute/public_html/libraries/joomla/application/module/helper.php on line 88

Strict Standards: Non-static method JRequest::getBool() should not be called statically, assuming $this from incompatible context in /home/newalute/public_html/libraries/joomla/application/module/helper.php on line 97

Strict Standards: Non-static method JRequest::getVar() should not be called statically, assuming $this from incompatible context in /home/newalute/public_html/libraries/joomla/environment/request.php on line 217

Strict Standards: Non-static method JRequest::_cleanVar() should not be called statically, assuming $this from incompatible context in /home/newalute/public_html/libraries/joomla/environment/request.php on line 151

Strict Standards: Non-static method JFilterInput::getInstance() should not be called statically, assuming $this from incompatible context in /home/newalute/public_html/libraries/joomla/environment/request.php on line 577

Strict Standards: Non-static method JModuleHelper::getModules() should not be called statically, assuming $this from incompatible context in /home/newalute/public_html/libraries/joomla/document/html/html.php on line 272

Strict Standards: Non-static method JModuleHelper::_load() should not be called statically, assuming $this from incompatible context in /home/newalute/public_html/libraries/joomla/application/module/helper.php on line 88

Strict Standards: Non-static method JRequest::getBool() should not be called statically, assuming $this from incompatible context in /home/newalute/public_html/libraries/joomla/application/module/helper.php on line 97

Strict Standards: Non-static method JRequest::getVar() should not be called statically, assuming $this from incompatible context in /home/newalute/public_html/libraries/joomla/environment/request.php on line 217

Strict Standards: Non-static method JRequest::_cleanVar() should not be called statically, assuming $this from incompatible context in /home/newalute/public_html/libraries/joomla/environment/request.php on line 151

Strict Standards: Non-static method JFilterInput::getInstance() should not be called statically, assuming $this from incompatible context in /home/newalute/public_html/libraries/joomla/environment/request.php on line 577

Strict Standards: Non-static method JModuleHelper::getModules() should not be called statically, assuming $this from incompatible context in /home/newalute/public_html/libraries/joomla/document/html/html.php on line 272

Strict Standards: Non-static method JModuleHelper::_load() should not be called statically, assuming $this from incompatible context in /home/newalute/public_html/libraries/joomla/application/module/helper.php on line 88

Strict Standards: Non-static method JRequest::getBool() should not be called statically, assuming $this from incompatible context in /home/newalute/public_html/libraries/joomla/application/module/helper.php on line 97

Strict Standards: Non-static method JRequest::getVar() should not be called statically, assuming $this from incompatible context in /home/newalute/public_html/libraries/joomla/environment/request.php on line 217

Strict Standards: Non-static method JRequest::_cleanVar() should not be called statically, assuming $this from incompatible context in /home/newalute/public_html/libraries/joomla/environment/request.php on line 151

Strict Standards: Non-static method JFilterInput::getInstance() should not be called statically, assuming $this from incompatible context in /home/newalute/public_html/libraries/joomla/environment/request.php on line 577

Strict Standards: Non-static method JModuleHelper::getModules() should not be called statically, assuming $this from incompatible context in /home/newalute/public_html/libraries/joomla/document/html/html.php on line 272

Strict Standards: Non-static method JModuleHelper::_load() should not be called statically, assuming $this from incompatible context in /home/newalute/public_html/libraries/joomla/application/module/helper.php on line 88

Strict Standards: Non-static method JRequest::getBool() should not be called statically, assuming $this from incompatible context in /home/newalute/public_html/libraries/joomla/application/module/helper.php on line 97

Strict Standards: Non-static method JRequest::getVar() should not be called statically, assuming $this from incompatible context in /home/newalute/public_html/libraries/joomla/environment/request.php on line 217

Strict Standards: Non-static method JRequest::_cleanVar() should not be called statically, assuming $this from incompatible context in /home/newalute/public_html/libraries/joomla/environment/request.php on line 151

Strict Standards: Non-static method JFilterInput::getInstance() should not be called statically, assuming $this from incompatible context in /home/newalute/public_html/libraries/joomla/environment/request.php on line 577

Strict Standards: Non-static method JModuleHelper::getModules() should not be called statically, assuming $this from incompatible context in /home/newalute/public_html/libraries/joomla/document/html/html.php on line 272

Strict Standards: Non-static method JModuleHelper::_load() should not be called statically, assuming $this from incompatible context in /home/newalute/public_html/libraries/joomla/application/module/helper.php on line 88

Strict Standards: Non-static method JRequest::getBool() should not be called statically, assuming $this from incompatible context in /home/newalute/public_html/libraries/joomla/application/module/helper.php on line 97

Strict Standards: Non-static method JRequest::getVar() should not be called statically, assuming $this from incompatible context in /home/newalute/public_html/libraries/joomla/environment/request.php on line 217

Strict Standards: Non-static method JRequest::_cleanVar() should not be called statically, assuming $this from incompatible context in /home/newalute/public_html/libraries/joomla/environment/request.php on line 151

Strict Standards: Non-static method JFilterInput::getInstance() should not be called statically, assuming $this from incompatible context in /home/newalute/public_html/libraries/joomla/environment/request.php on line 577

Strict Standards: Non-static method JModuleHelper::getModules() should not be called statically, assuming $this from incompatible context in /home/newalute/public_html/libraries/joomla/document/html/html.php on line 272

Strict Standards: Non-static method JModuleHelper::_load() should not be called statically, assuming $this from incompatible context in /home/newalute/public_html/libraries/joomla/application/module/helper.php on line 88

Strict Standards: Non-static method JRequest::getBool() should not be called statically, assuming $this from incompatible context in /home/newalute/public_html/libraries/joomla/application/module/helper.php on line 97

Strict Standards: Non-static method JRequest::getVar() should not be called statically, assuming $this from incompatible context in /home/newalute/public_html/libraries/joomla/environment/request.php on line 217

Strict Standards: Non-static method JRequest::_cleanVar() should not be called statically, assuming $this from incompatible context in /home/newalute/public_html/libraries/joomla/environment/request.php on line 151

Strict Standards: Non-static method JFilterInput::getInstance() should not be called statically, assuming $this from incompatible context in /home/newalute/public_html/libraries/joomla/environment/request.php on line 577

Strict Standards: Non-static method JModuleHelper::getModules() should not be called statically, assuming $this from incompatible context in /home/newalute/public_html/libraries/joomla/document/html/html.php on line 272

Strict Standards: Non-static method JModuleHelper::_load() should not be called statically, assuming $this from incompatible context in /home/newalute/public_html/libraries/joomla/application/module/helper.php on line 88

Strict Standards: Non-static method JRequest::getBool() should not be called statically, assuming $this from incompatible context in /home/newalute/public_html/libraries/joomla/application/module/helper.php on line 97

Strict Standards: Non-static method JRequest::getVar() should not be called statically, assuming $this from incompatible context in /home/newalute/public_html/libraries/joomla/environment/request.php on line 217

Strict Standards: Non-static method JRequest::_cleanVar() should not be called statically, assuming $this from incompatible context in /home/newalute/public_html/libraries/joomla/environment/request.php on line 151

Strict Standards: Non-static method JFilterInput::getInstance() should not be called statically, assuming $this from incompatible context in /home/newalute/public_html/libraries/joomla/environment/request.php on line 577

Strict Standards: Non-static method JModuleHelper::getModules() should not be called statically, assuming $this from incompatible context in /home/newalute/public_html/libraries/joomla/document/html/html.php on line 272

Strict Standards: Non-static method JModuleHelper::_load() should not be called statically, assuming $this from incompatible context in /home/newalute/public_html/libraries/joomla/application/module/helper.php on line 88

Strict Standards: Non-static method JRequest::getBool() should not be called statically, assuming $this from incompatible context in /home/newalute/public_html/libraries/joomla/application/module/helper.php on line 97

Strict Standards: Non-static method JRequest::getVar() should not be called statically, assuming $this from incompatible context in /home/newalute/public_html/libraries/joomla/environment/request.php on line 217

Strict Standards: Non-static method JRequest::_cleanVar() should not be called statically, assuming $this from incompatible context in /home/newalute/public_html/libraries/joomla/environment/request.php on line 151

Strict Standards: Non-static method JFilterInput::getInstance() should not be called statically, assuming $this from incompatible context in /home/newalute/public_html/libraries/joomla/environment/request.php on line 577

Strict Standards: Non-static method JModuleHelper::getModules() should not be called statically, assuming $this from incompatible context in /home/newalute/public_html/libraries/joomla/document/html/html.php on line 272

Strict Standards: Non-static method JModuleHelper::_load() should not be called statically, assuming $this from incompatible context in /home/newalute/public_html/libraries/joomla/application/module/helper.php on line 88

Strict Standards: Non-static method JRequest::getBool() should not be called statically, assuming $this from incompatible context in /home/newalute/public_html/libraries/joomla/application/module/helper.php on line 97

Strict Standards: Non-static method JRequest::getVar() should not be called statically, assuming $this from incompatible context in /home/newalute/public_html/libraries/joomla/environment/request.php on line 217

Strict Standards: Non-static method JRequest::_cleanVar() should not be called statically, assuming $this from incompatible context in /home/newalute/public_html/libraries/joomla/environment/request.php on line 151

Strict Standards: Non-static method JFilterInput::getInstance() should not be called statically, assuming $this from incompatible context in /home/newalute/public_html/libraries/joomla/environment/request.php on line 577

Strict Standards: Non-static method JModuleHelper::getModules() should not be called statically, assuming $this from incompatible context in /home/newalute/public_html/libraries/joomla/document/html/html.php on line 272

Strict Standards: Non-static method JModuleHelper::_load() should not be called statically, assuming $this from incompatible context in /home/newalute/public_html/libraries/joomla/application/module/helper.php on line 88

Strict Standards: Non-static method JRequest::getBool() should not be called statically, assuming $this from incompatible context in /home/newalute/public_html/libraries/joomla/application/module/helper.php on line 97

Strict Standards: Non-static method JRequest::getVar() should not be called statically, assuming $this from incompatible context in /home/newalute/public_html/libraries/joomla/environment/request.php on line 217

Strict Standards: Non-static method JRequest::_cleanVar() should not be called statically, assuming $this from incompatible context in /home/newalute/public_html/libraries/joomla/environment/request.php on line 151

Strict Standards: Non-static method JFilterInput::getInstance() should not be called statically, assuming $this from incompatible context in /home/newalute/public_html/libraries/joomla/environment/request.php on line 577

Strict Standards: Non-static method JModuleHelper::getModules() should not be called statically, assuming $this from incompatible context in /home/newalute/public_html/libraries/joomla/document/html/html.php on line 272

Strict Standards: Non-static method JModuleHelper::_load() should not be called statically, assuming $this from incompatible context in /home/newalute/public_html/libraries/joomla/application/module/helper.php on line 88

Strict Standards: Non-static method JRequest::getBool() should not be called statically, assuming $this from incompatible context in /home/newalute/public_html/libraries/joomla/application/module/helper.php on line 97

Strict Standards: Non-static method JRequest::getVar() should not be called statically, assuming $this from incompatible context in /home/newalute/public_html/libraries/joomla/environment/request.php on line 217

Strict Standards: Non-static method JRequest::_cleanVar() should not be called statically, assuming $this from incompatible context in /home/newalute/public_html/libraries/joomla/environment/request.php on line 151

Strict Standards: Non-static method JFilterInput::getInstance() should not be called statically, assuming $this from incompatible context in /home/newalute/public_html/libraries/joomla/environment/request.php on line 577

Strict Standards: Non-static method JModuleHelper::getModules() should not be called statically, assuming $this from incompatible context in /home/newalute/public_html/libraries/joomla/document/html/html.php on line 272

Strict Standards: Non-static method JModuleHelper::_load() should not be called statically, assuming $this from incompatible context in /home/newalute/public_html/libraries/joomla/application/module/helper.php on line 88

Strict Standards: Non-static method JRequest::getBool() should not be called statically, assuming $this from incompatible context in /home/newalute/public_html/libraries/joomla/application/module/helper.php on line 97

Strict Standards: Non-static method JRequest::getVar() should not be called statically, assuming $this from incompatible context in /home/newalute/public_html/libraries/joomla/environment/request.php on line 217

Strict Standards: Non-static method JRequest::_cleanVar() should not be called statically, assuming $this from incompatible context in /home/newalute/public_html/libraries/joomla/environment/request.php on line 151

Strict Standards: Non-static method JFilterInput::getInstance() should not be called statically, assuming $this from incompatible context in /home/newalute/public_html/libraries/joomla/environment/request.php on line 577

Strict Standards: Non-static method JModuleHelper::getModules() should not be called statically, assuming $this from incompatible context in /home/newalute/public_html/libraries/joomla/document/html/html.php on line 272

Strict Standards: Non-static method JModuleHelper::_load() should not be called statically, assuming $this from incompatible context in /home/newalute/public_html/libraries/joomla/application/module/helper.php on line 88

Strict Standards: Non-static method JRequest::getBool() should not be called statically, assuming $this from incompatible context in /home/newalute/public_html/libraries/joomla/application/module/helper.php on line 97

Strict Standards: Non-static method JRequest::getVar() should not be called statically, assuming $this from incompatible context in /home/newalute/public_html/libraries/joomla/environment/request.php on line 217

Strict Standards: Non-static method JRequest::_cleanVar() should not be called statically, assuming $this from incompatible context in /home/newalute/public_html/libraries/joomla/environment/request.php on line 151

Strict Standards: Non-static method JFilterInput::getInstance() should not be called statically, assuming $this from incompatible context in /home/newalute/public_html/libraries/joomla/environment/request.php on line 577

Strict Standards: Non-static method JModuleHelper::getModules() should not be called statically, assuming $this from incompatible context in /home/newalute/public_html/libraries/joomla/document/html/html.php on line 272

Strict Standards: Non-static method JModuleHelper::_load() should not be called statically, assuming $this from incompatible context in /home/newalute/public_html/libraries/joomla/application/module/helper.php on line 88

Strict Standards: Non-static method JRequest::getBool() should not be called statically, assuming $this from incompatible context in /home/newalute/public_html/libraries/joomla/application/module/helper.php on line 97

Strict Standards: Non-static method JRequest::getVar() should not be called statically, assuming $this from incompatible context in /home/newalute/public_html/libraries/joomla/environment/request.php on line 217

Strict Standards: Non-static method JRequest::_cleanVar() should not be called statically, assuming $this from incompatible context in /home/newalute/public_html/libraries/joomla/environment/request.php on line 151

Strict Standards: Non-static method JFilterInput::getInstance() should not be called statically, assuming $this from incompatible context in /home/newalute/public_html/libraries/joomla/environment/request.php on line 577

Strict Standards: Non-static method JModuleHelper::getModules() should not be called statically, assuming $this from incompatible context in /home/newalute/public_html/libraries/joomla/document/html/html.php on line 272

Strict Standards: Non-static method JModuleHelper::_load() should not be called statically, assuming $this from incompatible context in /home/newalute/public_html/libraries/joomla/application/module/helper.php on line 88

Strict Standards: Non-static method JRequest::getBool() should not be called statically, assuming $this from incompatible context in /home/newalute/public_html/libraries/joomla/application/module/helper.php on line 97

Strict Standards: Non-static method JRequest::getVar() should not be called statically, assuming $this from incompatible context in /home/newalute/public_html/libraries/joomla/environment/request.php on line 217

Strict Standards: Non-static method JRequest::_cleanVar() should not be called statically, assuming $this from incompatible context in /home/newalute/public_html/libraries/joomla/environment/request.php on line 151

Strict Standards: Non-static method JFilterInput::getInstance() should not be called statically, assuming $this from incompatible context in /home/newalute/public_html/libraries/joomla/environment/request.php on line 577

Strict Standards: Non-static method JModuleHelper::getModules() should not be called statically, assuming $this from incompatible context in /home/newalute/public_html/libraries/joomla/document/html/html.php on line 272

Strict Standards: Non-static method JModuleHelper::_load() should not be called statically, assuming $this from incompatible context in /home/newalute/public_html/libraries/joomla/application/module/helper.php on line 88

Strict Standards: Non-static method JRequest::getBool() should not be called statically, assuming $this from incompatible context in /home/newalute/public_html/libraries/joomla/application/module/helper.php on line 97

Strict Standards: Non-static method JRequest::getVar() should not be called statically, assuming $this from incompatible context in /home/newalute/public_html/libraries/joomla/environment/request.php on line 217

Strict Standards: Non-static method JRequest::_cleanVar() should not be called statically, assuming $this from incompatible context in /home/newalute/public_html/libraries/joomla/environment/request.php on line 151

Strict Standards: Non-static method JFilterInput::getInstance() should not be called statically, assuming $this from incompatible context in /home/newalute/public_html/libraries/joomla/environment/request.php on line 577

Strict Standards: Non-static method JModuleHelper::getModules() should not be called statically, assuming $this from incompatible context in /home/newalute/public_html/libraries/joomla/document/html/html.php on line 272

Strict Standards: Non-static method JModuleHelper::_load() should not be called statically, assuming $this from incompatible context in /home/newalute/public_html/libraries/joomla/application/module/helper.php on line 88

Strict Standards: Non-static method JRequest::getBool() should not be called statically, assuming $this from incompatible context in /home/newalute/public_html/libraries/joomla/application/module/helper.php on line 97

Strict Standards: Non-static method JRequest::getVar() should not be called statically, assuming $this from incompatible context in /home/newalute/public_html/libraries/joomla/environment/request.php on line 217

Strict Standards: Non-static method JRequest::_cleanVar() should not be called statically, assuming $this from incompatible context in /home/newalute/public_html/libraries/joomla/environment/request.php on line 151

Strict Standards: Non-static method JFilterInput::getInstance() should not be called statically, assuming $this from incompatible context in /home/newalute/public_html/libraries/joomla/environment/request.php on line 577

Strict Standards: Non-static method JModuleHelper::getModules() should not be called statically, assuming $this from incompatible context in /home/newalute/public_html/libraries/joomla/document/html/html.php on line 272

Strict Standards: Non-static method JModuleHelper::_load() should not be called statically, assuming $this from incompatible context in /home/newalute/public_html/libraries/joomla/application/module/helper.php on line 88

Strict Standards: Non-static method JRequest::getBool() should not be called statically, assuming $this from incompatible context in /home/newalute/public_html/libraries/joomla/application/module/helper.php on line 97

Strict Standards: Non-static method JRequest::getVar() should not be called statically, assuming $this from incompatible context in /home/newalute/public_html/libraries/joomla/environment/request.php on line 217

Strict Standards: Non-static method JRequest::_cleanVar() should not be called statically, assuming $this from incompatible context in /home/newalute/public_html/libraries/joomla/environment/request.php on line 151

Strict Standards: Non-static method JFilterInput::getInstance() should not be called statically, assuming $this from incompatible context in /home/newalute/public_html/libraries/joomla/environment/request.php on line 577

Strict Standards: Non-static method JModuleHelper::getModules() should not be called statically, assuming $this from incompatible context in /home/newalute/public_html/libraries/joomla/document/html/html.php on line 272

Strict Standards: Non-static method JModuleHelper::_load() should not be called statically, assuming $this from incompatible context in /home/newalute/public_html/libraries/joomla/application/module/helper.php on line 88

Strict Standards: Non-static method JRequest::getBool() should not be called statically, assuming $this from incompatible context in /home/newalute/public_html/libraries/joomla/application/module/helper.php on line 97

Strict Standards: Non-static method JRequest::getVar() should not be called statically, assuming $this from incompatible context in /home/newalute/public_html/libraries/joomla/environment/request.php on line 217

Strict Standards: Non-static method JRequest::_cleanVar() should not be called statically, assuming $this from incompatible context in /home/newalute/public_html/libraries/joomla/environment/request.php on line 151

Strict Standards: Non-static method JFilterInput::getInstance() should not be called statically, assuming $this from incompatible context in /home/newalute/public_html/libraries/joomla/environment/request.php on line 577

Strict Standards: Non-static method JModuleHelper::getModules() should not be called statically, assuming $this from incompatible context in /home/newalute/public_html/libraries/joomla/document/html/html.php on line 272

Strict Standards: Non-static method JModuleHelper::_load() should not be called statically, assuming $this from incompatible context in /home/newalute/public_html/libraries/joomla/application/module/helper.php on line 88

Strict Standards: Non-static method JRequest::getBool() should not be called statically, assuming $this from incompatible context in /home/newalute/public_html/libraries/joomla/application/module/helper.php on line 97

Strict Standards: Non-static method JRequest::getVar() should not be called statically, assuming $this from incompatible context in /home/newalute/public_html/libraries/joomla/environment/request.php on line 217

Strict Standards: Non-static method JRequest::_cleanVar() should not be called statically, assuming $this from incompatible context in /home/newalute/public_html/libraries/joomla/environment/request.php on line 151

Strict Standards: Non-static method JFilterInput::getInstance() should not be called statically, assuming $this from incompatible context in /home/newalute/public_html/libraries/joomla/environment/request.php on line 577

Strict Standards: Non-static method JModuleHelper::getModules() should not be called statically, assuming $this from incompatible context in /home/newalute/public_html/libraries/joomla/document/html/html.php on line 272

Strict Standards: Non-static method JModuleHelper::_load() should not be called statically, assuming $this from incompatible context in /home/newalute/public_html/libraries/joomla/application/module/helper.php on line 88

Strict Standards: Non-static method JRequest::getBool() should not be called statically, assuming $this from incompatible context in /home/newalute/public_html/libraries/joomla/application/module/helper.php on line 97

Strict Standards: Non-static method JRequest::getVar() should not be called statically, assuming $this from incompatible context in /home/newalute/public_html/libraries/joomla/environment/request.php on line 217

Strict Standards: Non-static method JRequest::_cleanVar() should not be called statically, assuming $this from incompatible context in /home/newalute/public_html/libraries/joomla/environment/request.php on line 151

Strict Standards: Non-static method JFilterInput::getInstance() should not be called statically, assuming $this from incompatible context in /home/newalute/public_html/libraries/joomla/environment/request.php on line 577

Strict Standards: Non-static method JModuleHelper::getModules() should not be called statically, assuming $this from incompatible context in /home/newalute/public_html/libraries/joomla/document/html/html.php on line 272

Strict Standards: Non-static method JModuleHelper::_load() should not be called statically, assuming $this from incompatible context in /home/newalute/public_html/libraries/joomla/application/module/helper.php on line 88

Strict Standards: Non-static method JRequest::getBool() should not be called statically, assuming $this from incompatible context in /home/newalute/public_html/libraries/joomla/application/module/helper.php on line 97

Strict Standards: Non-static method JRequest::getVar() should not be called statically, assuming $this from incompatible context in /home/newalute/public_html/libraries/joomla/environment/request.php on line 217

Strict Standards: Non-static method JRequest::_cleanVar() should not be called statically, assuming $this from incompatible context in /home/newalute/public_html/libraries/joomla/environment/request.php on line 151

Strict Standards: Non-static method JFilterInput::getInstance() should not be called statically, assuming $this from incompatible context in /home/newalute/public_html/libraries/joomla/environment/request.php on line 577

Strict Standards: Non-static method JModuleHelper::getModules() should not be called statically, assuming $this from incompatible context in /home/newalute/public_html/libraries/joomla/document/html/html.php on line 272

Strict Standards: Non-static method JModuleHelper::_load() should not be called statically, assuming $this from incompatible context in /home/newalute/public_html/libraries/joomla/application/module/helper.php on line 88

Strict Standards: Non-static method JRequest::getBool() should not be called statically, assuming $this from incompatible context in /home/newalute/public_html/libraries/joomla/application/module/helper.php on line 97

Strict Standards: Non-static method JRequest::getVar() should not be called statically, assuming $this from incompatible context in /home/newalute/public_html/libraries/joomla/environment/request.php on line 217

Strict Standards: Non-static method JRequest::_cleanVar() should not be called statically, assuming $this from incompatible context in /home/newalute/public_html/libraries/joomla/environment/request.php on line 151

Strict Standards: Non-static method JFilterInput::getInstance() should not be called statically, assuming $this from incompatible context in /home/newalute/public_html/libraries/joomla/environment/request.php on line 577

Strict Standards: Non-static method JModuleHelper::getModules() should not be called statically, assuming $this from incompatible context in /home/newalute/public_html/libraries/joomla/document/html/html.php on line 272

Strict Standards: Non-static method JModuleHelper::_load() should not be called statically, assuming $this from incompatible context in /home/newalute/public_html/libraries/joomla/application/module/helper.php on line 88

Strict Standards: Non-static method JRequest::getBool() should not be called statically, assuming $this from incompatible context in /home/newalute/public_html/libraries/joomla/application/module/helper.php on line 97

Strict Standards: Non-static method JRequest::getVar() should not be called statically, assuming $this from incompatible context in /home/newalute/public_html/libraries/joomla/environment/request.php on line 217

Strict Standards: Non-static method JRequest::_cleanVar() should not be called statically, assuming $this from incompatible context in /home/newalute/public_html/libraries/joomla/environment/request.php on line 151

Strict Standards: Non-static method JFilterInput::getInstance() should not be called statically, assuming $this from incompatible context in /home/newalute/public_html/libraries/joomla/environment/request.php on line 577

Strict Standards: Non-static method JModuleHelper::getModules() should not be called statically, assuming $this from incompatible context in /home/newalute/public_html/libraries/joomla/document/html/html.php on line 272

Strict Standards: Non-static method JModuleHelper::_load() should not be called statically, assuming $this from incompatible context in /home/newalute/public_html/libraries/joomla/application/module/helper.php on line 88

Strict Standards: Non-static method JRequest::getBool() should not be called statically, assuming $this from incompatible context in /home/newalute/public_html/libraries/joomla/application/module/helper.php on line 97

Strict Standards: Non-static method JRequest::getVar() should not be called statically, assuming $this from incompatible context in /home/newalute/public_html/libraries/joomla/environment/request.php on line 217

Strict Standards: Non-static method JRequest::_cleanVar() should not be called statically, assuming $this from incompatible context in /home/newalute/public_html/libraries/joomla/environment/request.php on line 151

Strict Standards: Non-static method JFilterInput::getInstance() should not be called statically, assuming $this from incompatible context in /home/newalute/public_html/libraries/joomla/environment/request.php on line 577

Strict Standards: Non-static method JModuleHelper::getModules() should not be called statically, assuming $this from incompatible context in /home/newalute/public_html/libraries/joomla/document/html/html.php on line 272

Strict Standards: Non-static method JModuleHelper::_load() should not be called statically, assuming $this from incompatible context in /home/newalute/public_html/libraries/joomla/application/module/helper.php on line 88

Strict Standards: Non-static method JRequest::getBool() should not be called statically, assuming $this from incompatible context in /home/newalute/public_html/libraries/joomla/application/module/helper.php on line 97

Strict Standards: Non-static method JRequest::getVar() should not be called statically, assuming $this from incompatible context in /home/newalute/public_html/libraries/joomla/environment/request.php on line 217

Strict Standards: Non-static method JRequest::_cleanVar() should not be called statically, assuming $this from incompatible context in /home/newalute/public_html/libraries/joomla/environment/request.php on line 151

Strict Standards: Non-static method JFilterInput::getInstance() should not be called statically, assuming $this from incompatible context in /home/newalute/public_html/libraries/joomla/environment/request.php on line 577

Strict Standards: Non-static method JModuleHelper::getModules() should not be called statically, assuming $this from incompatible context in /home/newalute/public_html/libraries/joomla/document/html/html.php on line 272

Strict Standards: Non-static method JModuleHelper::_load() should not be called statically, assuming $this from incompatible context in /home/newalute/public_html/libraries/joomla/application/module/helper.php on line 88

Strict Standards: Non-static method JRequest::getBool() should not be called statically, assuming $this from incompatible context in /home/newalute/public_html/libraries/joomla/application/module/helper.php on line 97

Strict Standards: Non-static method JRequest::getVar() should not be called statically, assuming $this from incompatible context in /home/newalute/public_html/libraries/joomla/environment/request.php on line 217

Strict Standards: Non-static method JRequest::_cleanVar() should not be called statically, assuming $this from incompatible context in /home/newalute/public_html/libraries/joomla/environment/request.php on line 151

Strict Standards: Non-static method JFilterInput::getInstance() should not be called statically, assuming $this from incompatible context in /home/newalute/public_html/libraries/joomla/environment/request.php on line 577

Strict Standards: Non-static method JModuleHelper::getModules() should not be called statically, assuming $this from incompatible context in /home/newalute/public_html/libraries/joomla/document/html/html.php on line 272

Strict Standards: Non-static method JModuleHelper::_load() should not be called statically, assuming $this from incompatible context in /home/newalute/public_html/libraries/joomla/application/module/helper.php on line 88

Strict Standards: Non-static method JRequest::getBool() should not be called statically, assuming $this from incompatible context in /home/newalute/public_html/libraries/joomla/application/module/helper.php on line 97

Strict Standards: Non-static method JRequest::getVar() should not be called statically, assuming $this from incompatible context in /home/newalute/public_html/libraries/joomla/environment/request.php on line 217

Strict Standards: Non-static method JRequest::_cleanVar() should not be called statically, assuming $this from incompatible context in /home/newalute/public_html/libraries/joomla/environment/request.php on line 151

Strict Standards: Non-static method JFilterInput::getInstance() should not be called statically, assuming $this from incompatible context in /home/newalute/public_html/libraries/joomla/environment/request.php on line 577

Strict Standards: Non-static method JModuleHelper::getModules() should not be called statically, assuming $this from incompatible context in /home/newalute/public_html/libraries/joomla/document/html/html.php on line 272

Strict Standards: Non-static method JModuleHelper::_load() should not be called statically, assuming $this from incompatible context in /home/newalute/public_html/libraries/joomla/application/module/helper.php on line 88

Strict Standards: Non-static method JRequest::getBool() should not be called statically, assuming $this from incompatible context in /home/newalute/public_html/libraries/joomla/application/module/helper.php on line 97

Strict Standards: Non-static method JRequest::getVar() should not be called statically, assuming $this from incompatible context in /home/newalute/public_html/libraries/joomla/environment/request.php on line 217

Strict Standards: Non-static method JRequest::_cleanVar() should not be called statically, assuming $this from incompatible context in /home/newalute/public_html/libraries/joomla/environment/request.php on line 151

Strict Standards: Non-static method JFilterInput::getInstance() should not be called statically, assuming $this from incompatible context in /home/newalute/public_html/libraries/joomla/environment/request.php on line 577

Strict Standards: Non-static method JModuleHelper::getModules() should not be called statically, assuming $this from incompatible context in /home/newalute/public_html/libraries/joomla/document/html/html.php on line 272

Strict Standards: Non-static method JModuleHelper::_load() should not be called statically, assuming $this from incompatible context in /home/newalute/public_html/libraries/joomla/application/module/helper.php on line 88

Strict Standards: Non-static method JRequest::getBool() should not be called statically, assuming $this from incompatible context in /home/newalute/public_html/libraries/joomla/application/module/helper.php on line 97

Strict Standards: Non-static method JRequest::getVar() should not be called statically, assuming $this from incompatible context in /home/newalute/public_html/libraries/joomla/environment/request.php on line 217

Strict Standards: Non-static method JRequest::_cleanVar() should not be called statically, assuming $this from incompatible context in /home/newalute/public_html/libraries/joomla/environment/request.php on line 151

Strict Standards: Non-static method JFilterInput::getInstance() should not be called statically, assuming $this from incompatible context in /home/newalute/public_html/libraries/joomla/environment/request.php on line 577

Strict Standards: Non-static method JModuleHelper::getModules() should not be called statically, assuming $this from incompatible context in /home/newalute/public_html/libraries/joomla/document/html/html.php on line 272

Strict Standards: Non-static method JModuleHelper::_load() should not be called statically, assuming $this from incompatible context in /home/newalute/public_html/libraries/joomla/application/module/helper.php on line 88

Strict Standards: Non-static method JRequest::getBool() should not be called statically, assuming $this from incompatible context in /home/newalute/public_html/libraries/joomla/application/module/helper.php on line 97

Strict Standards: Non-static method JRequest::getVar() should not be called statically, assuming $this from incompatible context in /home/newalute/public_html/libraries/joomla/environment/request.php on line 217

Strict Standards: Non-static method JRequest::_cleanVar() should not be called statically, assuming $this from incompatible context in /home/newalute/public_html/libraries/joomla/environment/request.php on line 151

Strict Standards: Non-static method JFilterInput::getInstance() should not be called statically, assuming $this from incompatible context in /home/newalute/public_html/libraries/joomla/environment/request.php on line 577

Strict Standards: Non-static method JModuleHelper::getModules() should not be called statically, assuming $this from incompatible context in /home/newalute/public_html/libraries/joomla/document/html/html.php on line 272

Strict Standards: Non-static method JModuleHelper::_load() should not be called statically, assuming $this from incompatible context in /home/newalute/public_html/libraries/joomla/application/module/helper.php on line 88

Strict Standards: Non-static method JRequest::getBool() should not be called statically, assuming $this from incompatible context in /home/newalute/public_html/libraries/joomla/application/module/helper.php on line 97

Strict Standards: Non-static method JRequest::getVar() should not be called statically, assuming $this from incompatible context in /home/newalute/public_html/libraries/joomla/environment/request.php on line 217

Strict Standards: Non-static method JRequest::_cleanVar() should not be called statically, assuming $this from incompatible context in /home/newalute/public_html/libraries/joomla/environment/request.php on line 151

Strict Standards: Non-static method JFilterInput::getInstance() should not be called statically, assuming $this from incompatible context in /home/newalute/public_html/libraries/joomla/environment/request.php on line 577

Strict Standards: Non-static method JModuleHelper::getModules() should not be called statically, assuming $this from incompatible context in /home/newalute/public_html/libraries/joomla/document/html/html.php on line 272

Strict Standards: Non-static method JModuleHelper::_load() should not be called statically, assuming $this from incompatible context in /home/newalute/public_html/libraries/joomla/application/module/helper.php on line 88

Strict Standards: Non-static method JRequest::getBool() should not be called statically, assuming $this from incompatible context in /home/newalute/public_html/libraries/joomla/application/module/helper.php on line 97

Strict Standards: Non-static method JRequest::getVar() should not be called statically, assuming $this from incompatible context in /home/newalute/public_html/libraries/joomla/environment/request.php on line 217

Strict Standards: Non-static method JRequest::_cleanVar() should not be called statically, assuming $this from incompatible context in /home/newalute/public_html/libraries/joomla/environment/request.php on line 151

Strict Standards: Non-static method JFilterInput::getInstance() should not be called statically, assuming $this from incompatible context in /home/newalute/public_html/libraries/joomla/environment/request.php on line 577

Strict Standards: Non-static method JModuleHelper::getModules() should not be called statically, assuming $this from incompatible context in /home/newalute/public_html/libraries/joomla/document/html/html.php on line 272

Strict Standards: Non-static method JModuleHelper::_load() should not be called statically, assuming $this from incompatible context in /home/newalute/public_html/libraries/joomla/application/module/helper.php on line 88

Strict Standards: Non-static method JRequest::getBool() should not be called statically, assuming $this from incompatible context in /home/newalute/public_html/libraries/joomla/application/module/helper.php on line 97

Strict Standards: Non-static method JRequest::getVar() should not be called statically, assuming $this from incompatible context in /home/newalute/public_html/libraries/joomla/environment/request.php on line 217

Strict Standards: Non-static method JRequest::_cleanVar() should not be called statically, assuming $this from incompatible context in /home/newalute/public_html/libraries/joomla/environment/request.php on line 151

Strict Standards: Non-static method JFilterInput::getInstance() should not be called statically, assuming $this from incompatible context in /home/newalute/public_html/libraries/joomla/environment/request.php on line 577

Strict Standards: Non-static method JModuleHelper::getModules() should not be called statically, assuming $this from incompatible context in /home/newalute/public_html/libraries/joomla/document/html/html.php on line 272

Strict Standards: Non-static method JModuleHelper::_load() should not be called statically, assuming $this from incompatible context in /home/newalute/public_html/libraries/joomla/application/module/helper.php on line 88

Strict Standards: Non-static method JRequest::getBool() should not be called statically, assuming $this from incompatible context in /home/newalute/public_html/libraries/joomla/application/module/helper.php on line 97

Strict Standards: Non-static method JRequest::getVar() should not be called statically, assuming $this from incompatible context in /home/newalute/public_html/libraries/joomla/environment/request.php on line 217

Strict Standards: Non-static method JRequest::_cleanVar() should not be called statically, assuming $this from incompatible context in /home/newalute/public_html/libraries/joomla/environment/request.php on line 151

Strict Standards: Non-static method JFilterInput::getInstance() should not be called statically, assuming $this from incompatible context in /home/newalute/public_html/libraries/joomla/environment/request.php on line 577

Strict Standards: Non-static method JModuleHelper::getModules() should not be called statically, assuming $this from incompatible context in /home/newalute/public_html/libraries/joomla/document/html/html.php on line 272

Strict Standards: Non-static method JModuleHelper::_load() should not be called statically, assuming $this from incompatible context in /home/newalute/public_html/libraries/joomla/application/module/helper.php on line 88

Strict Standards: Non-static method JRequest::getBool() should not be called statically, assuming $this from incompatible context in /home/newalute/public_html/libraries/joomla/application/module/helper.php on line 97

Strict Standards: Non-static method JRequest::getVar() should not be called statically, assuming $this from incompatible context in /home/newalute/public_html/libraries/joomla/environment/request.php on line 217

Strict Standards: Non-static method JRequest::_cleanVar() should not be called statically, assuming $this from incompatible context in /home/newalute/public_html/libraries/joomla/environment/request.php on line 151

Strict Standards: Non-static method JFilterInput::getInstance() should not be called statically, assuming $this from incompatible context in /home/newalute/public_html/libraries/joomla/environment/request.php on line 577

Strict Standards: Non-static method JModuleHelper::getModules() should not be called statically, assuming $this from incompatible context in /home/newalute/public_html/libraries/joomla/document/html/html.php on line 272

Strict Standards: Non-static method JModuleHelper::_load() should not be called statically, assuming $this from incompatible context in /home/newalute/public_html/libraries/joomla/application/module/helper.php on line 88

Strict Standards: Non-static method JRequest::getBool() should not be called statically, assuming $this from incompatible context in /home/newalute/public_html/libraries/joomla/application/module/helper.php on line 97

Strict Standards: Non-static method JRequest::getVar() should not be called statically, assuming $this from incompatible context in /home/newalute/public_html/libraries/joomla/environment/request.php on line 217

Strict Standards: Non-static method JRequest::_cleanVar() should not be called statically, assuming $this from incompatible context in /home/newalute/public_html/libraries/joomla/environment/request.php on line 151

Strict Standards: Non-static method JFilterInput::getInstance() should not be called statically, assuming $this from incompatible context in /home/newalute/public_html/libraries/joomla/environment/request.php on line 577

Strict Standards: Non-static method JModuleHelper::getModules() should not be called statically, assuming $this from incompatible context in /home/newalute/public_html/libraries/joomla/document/html/html.php on line 272

Strict Standards: Non-static method JModuleHelper::_load() should not be called statically, assuming $this from incompatible context in /home/newalute/public_html/libraries/joomla/application/module/helper.php on line 88

Strict Standards: Non-static method JRequest::getBool() should not be called statically, assuming $this from incompatible context in /home/newalute/public_html/libraries/joomla/application/module/helper.php on line 97

Strict Standards: Non-static method JRequest::getVar() should not be called statically, assuming $this from incompatible context in /home/newalute/public_html/libraries/joomla/environment/request.php on line 217

Strict Standards: Non-static method JRequest::_cleanVar() should not be called statically, assuming $this from incompatible context in /home/newalute/public_html/libraries/joomla/environment/request.php on line 151

Strict Standards: Non-static method JFilterInput::getInstance() should not be called statically, assuming $this from incompatible context in /home/newalute/public_html/libraries/joomla/environment/request.php on line 577

Strict Standards: Non-static method JModuleHelper::getModules() should not be called statically, assuming $this from incompatible context in /home/newalute/public_html/libraries/joomla/document/html/html.php on line 272

Strict Standards: Non-static method JModuleHelper::_load() should not be called statically, assuming $this from incompatible context in /home/newalute/public_html/libraries/joomla/application/module/helper.php on line 88

Strict Standards: Non-static method JRequest::getBool() should not be called statically, assuming $this from incompatible context in /home/newalute/public_html/libraries/joomla/application/module/helper.php on line 97

Strict Standards: Non-static method JRequest::getVar() should not be called statically, assuming $this from incompatible context in /home/newalute/public_html/libraries/joomla/environment/request.php on line 217

Strict Standards: Non-static method JRequest::_cleanVar() should not be called statically, assuming $this from incompatible context in /home/newalute/public_html/libraries/joomla/environment/request.php on line 151

Strict Standards: Non-static method JFilterInput::getInstance() should not be called statically, assuming $this from incompatible context in /home/newalute/public_html/libraries/joomla/environment/request.php on line 577

Strict Standards: Non-static method JModuleHelper::getModules() should not be called statically, assuming $this from incompatible context in /home/newalute/public_html/libraries/joomla/document/html/html.php on line 272

Strict Standards: Non-static method JModuleHelper::_load() should not be called statically, assuming $this from incompatible context in /home/newalute/public_html/libraries/joomla/application/module/helper.php on line 88

Strict Standards: Non-static method JRequest::getBool() should not be called statically, assuming $this from incompatible context in /home/newalute/public_html/libraries/joomla/application/module/helper.php on line 97

Strict Standards: Non-static method JRequest::getVar() should not be called statically, assuming $this from incompatible context in /home/newalute/public_html/libraries/joomla/environment/request.php on line 217

Strict Standards: Non-static method JRequest::_cleanVar() should not be called statically, assuming $this from incompatible context in /home/newalute/public_html/libraries/joomla/environment/request.php on line 151

Strict Standards: Non-static method JFilterInput::getInstance() should not be called statically, assuming $this from incompatible context in /home/newalute/public_html/libraries/joomla/environment/request.php on line 577

Strict Standards: Non-static method JModuleHelper::getModules() should not be called statically, assuming $this from incompatible context in /home/newalute/public_html/libraries/joomla/document/html/html.php on line 272

Strict Standards: Non-static method JModuleHelper::_load() should not be called statically, assuming $this from incompatible context in /home/newalute/public_html/libraries/joomla/application/module/helper.php on line 88

Strict Standards: Non-static method JModuleHelper::getModules() should not be called statically, assuming $this from incompatible context in /home/newalute/public_html/libraries/joomla/document/html/html.php on line 272

Strict Standards: Non-static method JModuleHelper::_load() should not be called statically, assuming $this from incompatible context in /home/newalute/public_html/libraries/joomla/application/module/helper.php on line 88

Strict Standards: Non-static method JModuleHelper::getModules() should not be called statically, assuming $this from incompatible context in /home/newalute/public_html/libraries/joomla/document/html/html.php on line 272

Strict Standards: Non-static method JModuleHelper::_load() should not be called statically, assuming $this from incompatible context in /home/newalute/public_html/libraries/joomla/application/module/helper.php on line 88

Strict Standards: Non-static method JModuleHelper::getModules() should not be called statically, assuming $this from incompatible context in /home/newalute/public_html/libraries/joomla/document/html/html.php on line 272

Strict Standards: Non-static method JModuleHelper::_load() should not be called statically, assuming $this from incompatible context in /home/newalute/public_html/libraries/joomla/application/module/helper.php on line 88

Strict Standards: Non-static method JRequest::getBool() should not be called statically, assuming $this from incompatible context in /home/newalute/public_html/libraries/joomla/application/module/helper.php on line 97

Strict Standards: Non-static method JRequest::getVar() should not be called statically, assuming $this from incompatible context in /home/newalute/public_html/libraries/joomla/environment/request.php on line 217

Strict Standards: Non-static method JRequest::_cleanVar() should not be called statically, assuming $this from incompatible context in /home/newalute/public_html/libraries/joomla/environment/request.php on line 151

Strict Standards: Non-static method JFilterInput::getInstance() should not be called statically, assuming $this from incompatible context in /home/newalute/public_html/libraries/joomla/environment/request.php on line 577

Strict Standards: Non-static method JModuleHelper::getModules() should not be called statically, assuming $this from incompatible context in /home/newalute/public_html/libraries/joomla/document/html/html.php on line 272

Strict Standards: Non-static method JModuleHelper::_load() should not be called statically, assuming $this from incompatible context in /home/newalute/public_html/libraries/joomla/application/module/helper.php on line 88

Strict Standards: Non-static method JRequest::getBool() should not be called statically, assuming $this from incompatible context in /home/newalute/public_html/libraries/joomla/application/module/helper.php on line 97

Strict Standards: Non-static method JRequest::getVar() should not be called statically, assuming $this from incompatible context in /home/newalute/public_html/libraries/joomla/environment/request.php on line 217

Strict Standards: Non-static method JRequest::_cleanVar() should not be called statically, assuming $this from incompatible context in /home/newalute/public_html/libraries/joomla/environment/request.php on line 151

Strict Standards: Non-static method JFilterInput::getInstance() should not be called statically, assuming $this from incompatible context in /home/newalute/public_html/libraries/joomla/environment/request.php on line 577

Strict Standards: Non-static method JModuleHelper::getModules() should not be called statically, assuming $this from incompatible context in /home/newalute/public_html/libraries/joomla/document/html/html.php on line 272

Strict Standards: Non-static method JModuleHelper::_load() should not be called statically, assuming $this from incompatible context in /home/newalute/public_html/libraries/joomla/application/module/helper.php on line 88

Strict Standards: Non-static method JRequest::getBool() should not be called statically, assuming $this from incompatible context in /home/newalute/public_html/libraries/joomla/application/module/helper.php on line 97

Strict Standards: Non-static method JRequest::getVar() should not be called statically, assuming $this from incompatible context in /home/newalute/public_html/libraries/joomla/environment/request.php on line 217

Strict Standards: Non-static method JRequest::_cleanVar() should not be called statically, assuming $this from incompatible context in /home/newalute/public_html/libraries/joomla/environment/request.php on line 151

Strict Standards: Non-static method JFilterInput::getInstance() should not be called statically, assuming $this from incompatible context in /home/newalute/public_html/libraries/joomla/environment/request.php on line 577

Strict Standards: Non-static method JModuleHelper::getModules() should not be called statically, assuming $this from incompatible context in /home/newalute/public_html/libraries/joomla/document/html/html.php on line 272

Strict Standards: Non-static method JModuleHelper::_load() should not be called statically, assuming $this from incompatible context in /home/newalute/public_html/libraries/joomla/application/module/helper.php on line 88

Strict Standards: Non-static method JRequest::getBool() should not be called statically, assuming $this from incompatible context in /home/newalute/public_html/libraries/joomla/application/module/helper.php on line 97

Strict Standards: Non-static method JRequest::getVar() should not be called statically, assuming $this from incompatible context in /home/newalute/public_html/libraries/joomla/environment/request.php on line 217

Strict Standards: Non-static method JRequest::_cleanVar() should not be called statically, assuming $this from incompatible context in /home/newalute/public_html/libraries/joomla/environment/request.php on line 151

Strict Standards: Non-static method JFilterInput::getInstance() should not be called statically, assuming $this from incompatible context in /home/newalute/public_html/libraries/joomla/environment/request.php on line 577

Strict Standards: Non-static method JModuleHelper::getModules() should not be called statically, assuming $this from incompatible context in /home/newalute/public_html/libraries/joomla/document/html/html.php on line 272

Strict Standards: Non-static method JModuleHelper::_load() should not be called statically, assuming $this from incompatible context in /home/newalute/public_html/libraries/joomla/application/module/helper.php on line 88

Strict Standards: Non-static method JRequest::getBool() should not be called statically, assuming $this from incompatible context in /home/newalute/public_html/libraries/joomla/application/module/helper.php on line 97

Strict Standards: Non-static method JRequest::getVar() should not be called statically, assuming $this from incompatible context in /home/newalute/public_html/libraries/joomla/environment/request.php on line 217

Strict Standards: Non-static method JRequest::_cleanVar() should not be called statically, assuming $this from incompatible context in /home/newalute/public_html/libraries/joomla/environment/request.php on line 151

Strict Standards: Non-static method JFilterInput::getInstance() should not be called statically, assuming $this from incompatible context in /home/newalute/public_html/libraries/joomla/environment/request.php on line 577

Strict Standards: Non-static method JModuleHelper::getModules() should not be called statically, assuming $this from incompatible context in /home/newalute/public_html/libraries/joomla/document/html/html.php on line 272

Strict Standards: Non-static method JModuleHelper::_load() should not be called statically, assuming $this from incompatible context in /home/newalute/public_html/libraries/joomla/application/module/helper.php on line 88

Strict Standards: Non-static method JRequest::getBool() should not be called statically, assuming $this from incompatible context in /home/newalute/public_html/libraries/joomla/application/module/helper.php on line 97

Strict Standards: Non-static method JRequest::getVar() should not be called statically, assuming $this from incompatible context in /home/newalute/public_html/libraries/joomla/environment/request.php on line 217

Strict Standards: Non-static method JRequest::_cleanVar() should not be called statically, assuming $this from incompatible context in /home/newalute/public_html/libraries/joomla/environment/request.php on line 151

Strict Standards: Non-static method JFilterInput::getInstance() should not be called statically, assuming $this from incompatible context in /home/newalute/public_html/libraries/joomla/environment/request.php on line 577

Strict Standards: Non-static method JModuleHelper::getModules() should not be called statically, assuming $this from incompatible context in /home/newalute/public_html/libraries/joomla/document/html/html.php on line 272

Strict Standards: Non-static method JModuleHelper::_load() should not be called statically, assuming $this from incompatible context in /home/newalute/public_html/libraries/joomla/application/module/helper.php on line 88

Strict Standards: Non-static method JRequest::getBool() should not be called statically, assuming $this from incompatible context in /home/newalute/public_html/libraries/joomla/application/module/helper.php on line 97

Strict Standards: Non-static method JRequest::getVar() should not be called statically, assuming $this from incompatible context in /home/newalute/public_html/libraries/joomla/environment/request.php on line 217

Strict Standards: Non-static method JRequest::_cleanVar() should not be called statically, assuming $this from incompatible context in /home/newalute/public_html/libraries/joomla/environment/request.php on line 151

Strict Standards: Non-static method JFilterInput::getInstance() should not be called statically, assuming $this from incompatible context in /home/newalute/public_html/libraries/joomla/environment/request.php on line 577

Strict Standards: Non-static method JModuleHelper::getModules() should not be called statically, assuming $this from incompatible context in /home/newalute/public_html/libraries/joomla/document/html/html.php on line 272

Strict Standards: Non-static method JModuleHelper::_load() should not be called statically, assuming $this from incompatible context in /home/newalute/public_html/libraries/joomla/application/module/helper.php on line 88

Strict Standards: Non-static method JRequest::getBool() should not be called statically, assuming $this from incompatible context in /home/newalute/public_html/libraries/joomla/application/module/helper.php on line 97

Strict Standards: Non-static method JRequest::getVar() should not be called statically, assuming $this from incompatible context in /home/newalute/public_html/libraries/joomla/environment/request.php on line 217

Strict Standards: Non-static method JRequest::_cleanVar() should not be called statically, assuming $this from incompatible context in /home/newalute/public_html/libraries/joomla/environment/request.php on line 151

Strict Standards: Non-static method JFilterInput::getInstance() should not be called statically, assuming $this from incompatible context in /home/newalute/public_html/libraries/joomla/environment/request.php on line 577

Strict Standards: Non-static method JModuleHelper::getModules() should not be called statically, assuming $this from incompatible context in /home/newalute/public_html/libraries/joomla/document/html/html.php on line 272

Strict Standards: Non-static method JModuleHelper::_load() should not be called statically, assuming $this from incompatible context in /home/newalute/public_html/libraries/joomla/application/module/helper.php on line 88

Strict Standards: Non-static method JRequest::getBool() should not be called statically, assuming $this from incompatible context in /home/newalute/public_html/libraries/joomla/application/module/helper.php on line 97

Strict Standards: Non-static method JRequest::getVar() should not be called statically, assuming $this from incompatible context in /home/newalute/public_html/libraries/joomla/environment/request.php on line 217

Strict Standards: Non-static method JRequest::_cleanVar() should not be called statically, assuming $this from incompatible context in /home/newalute/public_html/libraries/joomla/environment/request.php on line 151

Strict Standards: Non-static method JFilterInput::getInstance() should not be called statically, assuming $this from incompatible context in /home/newalute/public_html/libraries/joomla/environment/request.php on line 577

Strict Standards: Non-static method JModuleHelper::getModules() should not be called statically, assuming $this from incompatible context in /home/newalute/public_html/libraries/joomla/document/html/html.php on line 272

Strict Standards: Non-static method JModuleHelper::_load() should not be called statically, assuming $this from incompatible context in /home/newalute/public_html/libraries/joomla/application/module/helper.php on line 88

Strict Standards: Non-static method JRequest::getBool() should not be called statically, assuming $this from incompatible context in /home/newalute/public_html/libraries/joomla/application/module/helper.php on line 97

Strict Standards: Non-static method JRequest::getVar() should not be called statically, assuming $this from incompatible context in /home/newalute/public_html/libraries/joomla/environment/request.php on line 217

Strict Standards: Non-static method JRequest::_cleanVar() should not be called statically, assuming $this from incompatible context in /home/newalute/public_html/libraries/joomla/environment/request.php on line 151

Strict Standards: Non-static method JFilterInput::getInstance() should not be called statically, assuming $this from incompatible context in /home/newalute/public_html/libraries/joomla/environment/request.php on line 577

Strict Standards: Non-static method JModuleHelper::getModules() should not be called statically, assuming $this from incompatible context in /home/newalute/public_html/libraries/joomla/document/html/html.php on line 272

Strict Standards: Non-static method JModuleHelper::_load() should not be called statically, assuming $this from incompatible context in /home/newalute/public_html/libraries/joomla/application/module/helper.php on line 88

Strict Standards: Non-static method JRequest::getBool() should not be called statically, assuming $this from incompatible context in /home/newalute/public_html/libraries/joomla/application/module/helper.php on line 97

Strict Standards: Non-static method JRequest::getVar() should not be called statically, assuming $this from incompatible context in /home/newalute/public_html/libraries/joomla/environment/request.php on line 217

Strict Standards: Non-static method JRequest::_cleanVar() should not be called statically, assuming $this from incompatible context in /home/newalute/public_html/libraries/joomla/environment/request.php on line 151

Strict Standards: Non-static method JFilterInput::getInstance() should not be called statically, assuming $this from incompatible context in /home/newalute/public_html/libraries/joomla/environment/request.php on line 577

Strict Standards: Non-static method JModuleHelper::getModules() should not be called statically, assuming $this from incompatible context in /home/newalute/public_html/libraries/joomla/document/html/html.php on line 272

Strict Standards: Non-static method JModuleHelper::_load() should not be called statically, assuming $this from incompatible context in /home/newalute/public_html/libraries/joomla/application/module/helper.php on line 88

Strict Standards: Non-static method JRequest::getBool() should not be called statically, assuming $this from incompatible context in /home/newalute/public_html/libraries/joomla/application/module/helper.php on line 97

Strict Standards: Non-static method JRequest::getVar() should not be called statically, assuming $this from incompatible context in /home/newalute/public_html/libraries/joomla/environment/request.php on line 217

Strict Standards: Non-static method JRequest::_cleanVar() should not be called statically, assuming $this from incompatible context in /home/newalute/public_html/libraries/joomla/environment/request.php on line 151

Strict Standards: Non-static method JFilterInput::getInstance() should not be called statically, assuming $this from incompatible context in /home/newalute/public_html/libraries/joomla/environment/request.php on line 577

Strict Standards: Non-static method JModuleHelper::getModules() should not be called statically, assuming $this from incompatible context in /home/newalute/public_html/libraries/joomla/document/html/html.php on line 272

Strict Standards: Non-static method JModuleHelper::_load() should not be called statically, assuming $this from incompatible context in /home/newalute/public_html/libraries/joomla/application/module/helper.php on line 88

Strict Standards: Non-static method JRequest::getBool() should not be called statically, assuming $this from incompatible context in /home/newalute/public_html/libraries/joomla/application/module/helper.php on line 97

Strict Standards: Non-static method JRequest::getVar() should not be called statically, assuming $this from incompatible context in /home/newalute/public_html/libraries/joomla/environment/request.php on line 217

Strict Standards: Non-static method JRequest::_cleanVar() should not be called statically, assuming $this from incompatible context in /home/newalute/public_html/libraries/joomla/environment/request.php on line 151

Strict Standards: Non-static method JFilterInput::getInstance() should not be called statically, assuming $this from incompatible context in /home/newalute/public_html/libraries/joomla/environment/request.php on line 577

Strict Standards: Non-static method JModuleHelper::getModules() should not be called statically, assuming $this from incompatible context in /home/newalute/public_html/libraries/joomla/document/html/html.php on line 272

Strict Standards: Non-static method JModuleHelper::_load() should not be called statically, assuming $this from incompatible context in /home/newalute/public_html/libraries/joomla/application/module/helper.php on line 88

Strict Standards: Non-static method JRequest::getBool() should not be called statically, assuming $this from incompatible context in /home/newalute/public_html/libraries/joomla/application/module/helper.php on line 97

Strict Standards: Non-static method JRequest::getVar() should not be called statically, assuming $this from incompatible context in /home/newalute/public_html/libraries/joomla/environment/request.php on line 217

Strict Standards: Non-static method JRequest::_cleanVar() should not be called statically, assuming $this from incompatible context in /home/newalute/public_html/libraries/joomla/environment/request.php on line 151

Strict Standards: Non-static method JFilterInput::getInstance() should not be called statically, assuming $this from incompatible context in /home/newalute/public_html/libraries/joomla/environment/request.php on line 577

Strict Standards: Non-static method JModuleHelper::getModules() should not be called statically, assuming $this from incompatible context in /home/newalute/public_html/libraries/joomla/document/html/html.php on line 272

Strict Standards: Non-static method JModuleHelper::_load() should not be called statically, assuming $this from incompatible context in /home/newalute/public_html/libraries/joomla/application/module/helper.php on line 88

Strict Standards: Non-static method JRequest::getBool() should not be called statically, assuming $this from incompatible context in /home/newalute/public_html/libraries/joomla/application/module/helper.php on line 97

Strict Standards: Non-static method JRequest::getVar() should not be called statically, assuming $this from incompatible context in /home/newalute/public_html/libraries/joomla/environment/request.php on line 217

Strict Standards: Non-static method JRequest::_cleanVar() should not be called statically, assuming $this from incompatible context in /home/newalute/public_html/libraries/joomla/environment/request.php on line 151

Strict Standards: Non-static method JFilterInput::getInstance() should not be called statically, assuming $this from incompatible context in /home/newalute/public_html/libraries/joomla/environment/request.php on line 577

Strict Standards: Non-static method JModuleHelper::getModules() should not be called statically, assuming $this from incompatible context in /home/newalute/public_html/libraries/joomla/document/html/html.php on line 272

Strict Standards: Non-static method JModuleHelper::_load() should not be called statically, assuming $this from incompatible context in /home/newalute/public_html/libraries/joomla/application/module/helper.php on line 88

Strict Standards: Non-static method JRequest::getBool() should not be called statically, assuming $this from incompatible context in /home/newalute/public_html/libraries/joomla/application/module/helper.php on line 97

Strict Standards: Non-static method JRequest::getVar() should not be called statically, assuming $this from incompatible context in /home/newalute/public_html/libraries/joomla/environment/request.php on line 217

Strict Standards: Non-static method JRequest::_cleanVar() should not be called statically, assuming $this from incompatible context in /home/newalute/public_html/libraries/joomla/environment/request.php on line 151

Strict Standards: Non-static method JFilterInput::getInstance() should not be called statically, assuming $this from incompatible context in /home/newalute/public_html/libraries/joomla/environment/request.php on line 577

Strict Standards: Non-static method JModuleHelper::getModules() should not be called statically, assuming $this from incompatible context in /home/newalute/public_html/libraries/joomla/document/html/html.php on line 272

Strict Standards: Non-static method JModuleHelper::_load() should not be called statically, assuming $this from incompatible context in /home/newalute/public_html/libraries/joomla/application/module/helper.php on line 88

Strict Standards: Non-static method JRequest::getBool() should not be called statically, assuming $this from incompatible context in /home/newalute/public_html/libraries/joomla/application/module/helper.php on line 97

Strict Standards: Non-static method JRequest::getVar() should not be called statically, assuming $this from incompatible context in /home/newalute/public_html/libraries/joomla/environment/request.php on line 217

Strict Standards: Non-static method JRequest::_cleanVar() should not be called statically, assuming $this from incompatible context in /home/newalute/public_html/libraries/joomla/environment/request.php on line 151

Strict Standards: Non-static method JFilterInput::getInstance() should not be called statically, assuming $this from incompatible context in /home/newalute/public_html/libraries/joomla/environment/request.php on line 577

Strict Standards: Non-static method JModuleHelper::getModules() should not be called statically, assuming $this from incompatible context in /home/newalute/public_html/libraries/joomla/document/html/html.php on line 272

Strict Standards: Non-static method JModuleHelper::_load() should not be called statically, assuming $this from incompatible context in /home/newalute/public_html/libraries/joomla/application/module/helper.php on line 88

Strict Standards: Non-static method JRequest::getBool() should not be called statically, assuming $this from incompatible context in /home/newalute/public_html/libraries/joomla/application/module/helper.php on line 97

Strict Standards: Non-static method JRequest::getVar() should not be called statically, assuming $this from incompatible context in /home/newalute/public_html/libraries/joomla/environment/request.php on line 217

Strict Standards: Non-static method JRequest::_cleanVar() should not be called statically, assuming $this from incompatible context in /home/newalute/public_html/libraries/joomla/environment/request.php on line 151

Strict Standards: Non-static method JFilterInput::getInstance() should not be called statically, assuming $this from incompatible context in /home/newalute/public_html/libraries/joomla/environment/request.php on line 577

Strict Standards: Non-static method JModuleHelper::getModules() should not be called statically, assuming $this from incompatible context in /home/newalute/public_html/libraries/joomla/document/html/html.php on line 272

Strict Standards: Non-static method JModuleHelper::_load() should not be called statically, assuming $this from incompatible context in /home/newalute/public_html/libraries/joomla/application/module/helper.php on line 88

Strict Standards: Non-static method JRequest::getBool() should not be called statically, assuming $this from incompatible context in /home/newalute/public_html/libraries/joomla/application/module/helper.php on line 97

Strict Standards: Non-static method JRequest::getVar() should not be called statically, assuming $this from incompatible context in /home/newalute/public_html/libraries/joomla/environment/request.php on line 217

Strict Standards: Non-static method JRequest::_cleanVar() should not be called statically, assuming $this from incompatible context in /home/newalute/public_html/libraries/joomla/environment/request.php on line 151

Strict Standards: Non-static method JFilterInput::getInstance() should not be called statically, assuming $this from incompatible context in /home/newalute/public_html/libraries/joomla/environment/request.php on line 577

Strict Standards: Non-static method JModuleHelper::getModules() should not be called statically, assuming $this from incompatible context in /home/newalute/public_html/libraries/joomla/document/html/html.php on line 272

Strict Standards: Non-static method JModuleHelper::_load() should not be called statically, assuming $this from incompatible context in /home/newalute/public_html/libraries/joomla/application/module/helper.php on line 88

Strict Standards: Non-static method JRequest::getBool() should not be called statically, assuming $this from incompatible context in /home/newalute/public_html/libraries/joomla/application/module/helper.php on line 97

Strict Standards: Non-static method JRequest::getVar() should not be called statically, assuming $this from incompatible context in /home/newalute/public_html/libraries/joomla/environment/request.php on line 217

Strict Standards: Non-static method JRequest::_cleanVar() should not be called statically, assuming $this from incompatible context in /home/newalute/public_html/libraries/joomla/environment/request.php on line 151

Strict Standards: Non-static method JFilterInput::getInstance() should not be called statically, assuming $this from incompatible context in /home/newalute/public_html/libraries/joomla/environment/request.php on line 577

Strict Standards: Non-static method JModuleHelper::getModules() should not be called statically, assuming $this from incompatible context in /home/newalute/public_html/libraries/joomla/document/html/html.php on line 272

Strict Standards: Non-static method JModuleHelper::_load() should not be called statically, assuming $this from incompatible context in /home/newalute/public_html/libraries/joomla/application/module/helper.php on line 88

Strict Standards: Non-static method JRequest::getBool() should not be called statically, assuming $this from incompatible context in /home/newalute/public_html/libraries/joomla/application/module/helper.php on line 97

Strict Standards: Non-static method JRequest::getVar() should not be called statically, assuming $this from incompatible context in /home/newalute/public_html/libraries/joomla/environment/request.php on line 217

Strict Standards: Non-static method JRequest::_cleanVar() should not be called statically, assuming $this from incompatible context in /home/newalute/public_html/libraries/joomla/environment/request.php on line 151

Strict Standards: Non-static method JFilterInput::getInstance() should not be called statically, assuming $this from incompatible context in /home/newalute/public_html/libraries/joomla/environment/request.php on line 577

Strict Standards: Non-static method JModuleHelper::getModules() should not be called statically, assuming $this from incompatible context in /home/newalute/public_html/libraries/joomla/document/html/html.php on line 272

Strict Standards: Non-static method JModuleHelper::_load() should not be called statically, assuming $this from incompatible context in /home/newalute/public_html/libraries/joomla/application/module/helper.php on line 88

Strict Standards: Non-static method JRequest::getBool() should not be called statically, assuming $this from incompatible context in /home/newalute/public_html/libraries/joomla/application/module/helper.php on line 97

Strict Standards: Non-static method JRequest::getVar() should not be called statically, assuming $this from incompatible context in /home/newalute/public_html/libraries/joomla/environment/request.php on line 217

Strict Standards: Non-static method JRequest::_cleanVar() should not be called statically, assuming $this from incompatible context in /home/newalute/public_html/libraries/joomla/environment/request.php on line 151

Strict Standards: Non-static method JFilterInput::getInstance() should not be called statically, assuming $this from incompatible context in /home/newalute/public_html/libraries/joomla/environment/request.php on line 577

Strict Standards: Non-static method JModuleHelper::getModules() should not be called statically, assuming $this from incompatible context in /home/newalute/public_html/libraries/joomla/document/html/html.php on line 272

Strict Standards: Non-static method JModuleHelper::_load() should not be called statically, assuming $this from incompatible context in /home/newalute/public_html/libraries/joomla/application/module/helper.php on line 88

Strict Standards: Non-static method JModuleHelper::getModules() should not be called statically, assuming $this from incompatible context in /home/newalute/public_html/libraries/joomla/document/html/html.php on line 272

Strict Standards: Non-static method JModuleHelper::_load() should not be called statically, assuming $this from incompatible context in /home/newalute/public_html/libraries/joomla/application/module/helper.php on line 88

Strict Standards: Non-static method JModuleHelper::getModules() should not be called statically, assuming $this from incompatible context in /home/newalute/public_html/libraries/joomla/document/html/html.php on line 272

Strict Standards: Non-static method JModuleHelper::_load() should not be called statically, assuming $this from incompatible context in /home/newalute/public_html/libraries/joomla/application/module/helper.php on line 88

Strict Standards: Non-static method JModuleHelper::getModules() should not be called statically, assuming $this from incompatible context in /home/newalute/public_html/libraries/joomla/document/html/html.php on line 272

Strict Standards: Non-static method JModuleHelper::_load() should not be called statically, assuming $this from incompatible context in /home/newalute/public_html/libraries/joomla/application/module/helper.php on line 88

Strict Standards: Non-static method JModuleHelper::getModules() should not be called statically, assuming $this from incompatible context in /home/newalute/public_html/libraries/joomla/document/html/html.php on line 272

Strict Standards: Non-static method JModuleHelper::_load() should not be called statically, assuming $this from incompatible context in /home/newalute/public_html/libraries/joomla/application/module/helper.php on line 88

Strict Standards: Non-static method JRequest::getBool() should not be called statically, assuming $this from incompatible context in /home/newalute/public_html/libraries/joomla/application/module/helper.php on line 97

Strict Standards: Non-static method JRequest::getVar() should not be called statically, assuming $this from incompatible context in /home/newalute/public_html/libraries/joomla/environment/request.php on line 217

Strict Standards: Non-static method JRequest::_cleanVar() should not be called statically, assuming $this from incompatible context in /home/newalute/public_html/libraries/joomla/environment/request.php on line 151

Strict Standards: Non-static method JFilterInput::getInstance() should not be called statically, assuming $this from incompatible context in /home/newalute/public_html/libraries/joomla/environment/request.php on line 577

Strict Standards: Non-static method JModuleHelper::getModules() should not be called statically, assuming $this from incompatible context in /home/newalute/public_html/libraries/joomla/document/html/html.php on line 272

Strict Standards: Non-static method JModuleHelper::_load() should not be called statically, assuming $this from incompatible context in /home/newalute/public_html/libraries/joomla/application/module/helper.php on line 88

Strict Standards: Non-static method JRequest::getBool() should not be called statically, assuming $this from incompatible context in /home/newalute/public_html/libraries/joomla/application/module/helper.php on line 97

Strict Standards: Non-static method JRequest::getVar() should not be called statically, assuming $this from incompatible context in /home/newalute/public_html/libraries/joomla/environment/request.php on line 217

Strict Standards: Non-static method JRequest::_cleanVar() should not be called statically, assuming $this from incompatible context in /home/newalute/public_html/libraries/joomla/environment/request.php on line 151

Strict Standards: Non-static method JFilterInput::getInstance() should not be called statically, assuming $this from incompatible context in /home/newalute/public_html/libraries/joomla/environment/request.php on line 577

Strict Standards: Non-static method JModuleHelper::getModules() should not be called statically, assuming $this from incompatible context in /home/newalute/public_html/libraries/joomla/document/html/html.php on line 272

Strict Standards: Non-static method JModuleHelper::_load() should not be called statically, assuming $this from incompatible context in /home/newalute/public_html/libraries/joomla/application/module/helper.php on line 88

Strict Standards: Non-static method JRequest::getBool() should not be called statically, assuming $this from incompatible context in /home/newalute/public_html/libraries/joomla/application/module/helper.php on line 97

Strict Standards: Non-static method JRequest::getVar() should not be called statically, assuming $this from incompatible context in /home/newalute/public_html/libraries/joomla/environment/request.php on line 217

Strict Standards: Non-static method JRequest::_cleanVar() should not be called statically, assuming $this from incompatible context in /home/newalute/public_html/libraries/joomla/environment/request.php on line 151

Strict Standards: Non-static method JFilterInput::getInstance() should not be called statically, assuming $this from incompatible context in /home/newalute/public_html/libraries/joomla/environment/request.php on line 577

Strict Standards: Non-static method JModuleHelper::getModules() should not be called statically, assuming $this from incompatible context in /home/newalute/public_html/libraries/joomla/document/html/html.php on line 272

Strict Standards: Non-static method JModuleHelper::_load() should not be called statically, assuming $this from incompatible context in /home/newalute/public_html/libraries/joomla/application/module/helper.php on line 88

Strict Standards: Non-static method JRequest::getBool() should not be called statically, assuming $this from incompatible context in /home/newalute/public_html/libraries/joomla/application/module/helper.php on line 97

Strict Standards: Non-static method JRequest::getVar() should not be called statically, assuming $this from incompatible context in /home/newalute/public_html/libraries/joomla/environment/request.php on line 217

Strict Standards: Non-static method JRequest::_cleanVar() should not be called statically, assuming $this from incompatible context in /home/newalute/public_html/libraries/joomla/environment/request.php on line 151

Strict Standards: Non-static method JFilterInput::getInstance() should not be called statically, assuming $this from incompatible context in /home/newalute/public_html/libraries/joomla/environment/request.php on line 577

Strict Standards: Non-static method JModuleHelper::getModules() should not be called statically, assuming $this from incompatible context in /home/newalute/public_html/libraries/joomla/document/html/html.php on line 272

Strict Standards: Non-static method JModuleHelper::_load() should not be called statically, assuming $this from incompatible context in /home/newalute/public_html/libraries/joomla/application/module/helper.php on line 88

Strict Standards: Non-static method JRequest::getBool() should not be called statically, assuming $this from incompatible context in /home/newalute/public_html/libraries/joomla/application/module/helper.php on line 97

Strict Standards: Non-static method JRequest::getVar() should not be called statically, assuming $this from incompatible context in /home/newalute/public_html/libraries/joomla/environment/request.php on line 217

Strict Standards: Non-static method JRequest::_cleanVar() should not be called statically, assuming $this from incompatible context in /home/newalute/public_html/libraries/joomla/environment/request.php on line 151

Strict Standards: Non-static method JFilterInput::getInstance() should not be called statically, assuming $this from incompatible context in /home/newalute/public_html/libraries/joomla/environment/request.php on line 577

Strict Standards: Non-static method JModuleHelper::getModules() should not be called statically, assuming $this from incompatible context in /home/newalute/public_html/libraries/joomla/document/html/html.php on line 272

Strict Standards: Non-static method JModuleHelper::_load() should not be called statically, assuming $this from incompatible context in /home/newalute/public_html/libraries/joomla/application/module/helper.php on line 88

Strict Standards: Non-static method JRequest::getBool() should not be called statically, assuming $this from incompatible context in /home/newalute/public_html/libraries/joomla/application/module/helper.php on line 97

Strict Standards: Non-static method JRequest::getVar() should not be called statically, assuming $this from incompatible context in /home/newalute/public_html/libraries/joomla/environment/request.php on line 217

Strict Standards: Non-static method JRequest::_cleanVar() should not be called statically, assuming $this from incompatible context in /home/newalute/public_html/libraries/joomla/environment/request.php on line 151

Strict Standards: Non-static method JFilterInput::getInstance() should not be called statically, assuming $this from incompatible context in /home/newalute/public_html/libraries/joomla/environment/request.php on line 577

Strict Standards: Non-static method JModuleHelper::getModules() should not be called statically, assuming $this from incompatible context in /home/newalute/public_html/libraries/joomla/document/html/html.php on line 272

Strict Standards: Non-static method JModuleHelper::_load() should not be called statically, assuming $this from incompatible context in /home/newalute/public_html/libraries/joomla/application/module/helper.php on line 88

Strict Standards: Non-static method JRequest::getBool() should not be called statically, assuming $this from incompatible context in /home/newalute/public_html/libraries/joomla/application/module/helper.php on line 97

Strict Standards: Non-static method JRequest::getVar() should not be called statically, assuming $this from incompatible context in /home/newalute/public_html/libraries/joomla/environment/request.php on line 217

Strict Standards: Non-static method JRequest::_cleanVar() should not be called statically, assuming $this from incompatible context in /home/newalute/public_html/libraries/joomla/environment/request.php on line 151

Strict Standards: Non-static method JFilterInput::getInstance() should not be called statically, assuming $this from incompatible context in /home/newalute/public_html/libraries/joomla/environment/request.php on line 577

Strict Standards: Non-static method JFactory::getApplication() should not be called statically, assuming $this from incompatible context in /home/newalute/public_html/templates/callie_rush/vertex/call_menu.php on line 3

Strict Standards: Non-static method JLoader::import() should not be called statically in /home/newalute/public_html/libraries/loader.php on line 186

Strict Standards: Non-static method JHTML::_() should not be called statically, assuming $this from incompatible context in /home/newalute/public_html/templates/callie_rush/vertex/call_menu.php on line 5

Strict Standards: call_user_func_array() expects parameter 1 to be a valid callback, non-static method JHTMLBehavior::mootools() should not be called statically in /home/newalute/public_html/libraries/joomla/html/html.php on line 91

Strict Standards: Non-static method JLoader::load() should not be called statically in /home/newalute/public_html/libraries/loader.php on line 161

Strict Standards: Non-static method JLoader::register() should not be called statically in /home/newalute/public_html/libraries/loader.php on line 138

Strict Standards: Non-static method JLoader::import() should not be called statically in /home/newalute/public_html/libraries/loader.php on line 186

Strict Standards: Non-static method JFile::read() should not be called statically, assuming $this from incompatible context in /home/newalute/public_html/templates/callie_rush/vertex/call_menu.php on line 8

Strict Standards: Non-static method JRegistryFormat::getInstance() should not be called statically, assuming $this from incompatible context in /home/newalute/public_html/libraries/joomla/registry/registry.php on line 373

Strict Standards: Non-static method JFilterInput::clean() should not be called statically, assuming $this from incompatible context in /home/newalute/public_html/libraries/joomla/registry/format.php on line 45

Strict Standards: Non-static method JFactory::getDocument() should not be called statically, assuming $this from incompatible context in /home/newalute/public_html/templates/callie_rush/vertex/call_menu.php on line 10

Strict Standards: Non-static method JHTML::_() should not be called statically in /home/newalute/public_html/templates/callie_rush/vertex/cms_core_functions.php on line 30

Strict Standards: call_user_func_array() expects parameter 1 to be a valid callback, non-static method JHTMLBehavior::mootools() should not be called statically in /home/newalute/public_html/libraries/joomla/html/html.php on line 91